The Return of Kodak Ektachrome Film is Nigh
Want to shoot Kodak's extinct Ektachrome film again? You'll be able to very, very soon. Kodak is saying that a limited supply of the resurrected film is coming by the end of the year, and a full relaunch is scheduled for 2018.

Kodak Alaris announced at CES back in January that it was planning to bring the classic Ektachrome film stock back from the dead, saying that 35mm Ektachrome would hit store shelves in the 4th quarter of 2017.
After months of silence, it appears that these plans are still on track. In response to a Facebook page inquiry about the upcoming film, Kodak responded by saying that a "limited supply" of the film will be available for "market testing" this year and that "availability" is coming next year.
What's a bit unclear at this point is the company behind this Ektachrome relaunch. The original announcement at CES was made by Kodak Alaris, a separate company that's owned by the Kodak Pension Plan in the UK and which runs Kodak's Personalized Imaging division. But this latest comment was made by the Facebook page verified as being operated by the Eastman Kodak Company, based in the United States.
We've reached out to Kodak for comment and will update this post if we receive any clarification.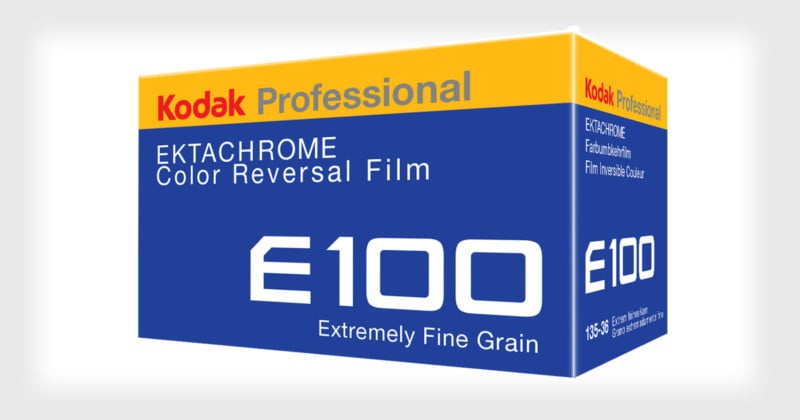 Back around the time of CES, Kodak also generated quite a bit of excitement when Chief Marketing Officer Steven Overman said that the company was investigating bringing back Kodachrome. Unfortunately for Kodachrome fans, the company quickly backtracked days later, saying that it would be "very difficult" to revive Kodachrome.
So for now, Ektachrome will have to do.
(via Kodak via The Phoblographer)
---
Update: That was fast. Kodak tells PetaPixel that the Ektachrome revival is actually a joint venture between the two companies.
"In short, we both are," the Kodak spokesperson says. "Kodak manufactures the Ektachrome film, Alaris markets and distributes the 35mm film. Kodak will be marketing and distributing the 8mm format for Super 8 cameras."
---
Update: Here's the original press release by Kodak that announced the new Ektachrome development and its relationship to the two companies:
Kodak will produce EKTACHROME at its film factory in Rochester, N.Y., and will market and distribute the Super 8 motion picture film version of EKTACHROME Film directly.

Kodak Alaris, an independent company since 2013, also plans to offer a still format KODAK PROFESSIONAL EKTACHROME Film for photographers in 135-36x format. KODAK PROFESSIONAL EKTACHROME Film is a color positive film, also known as "reversal," "slide," or "transparency" film.