Yashica's Faux Film Y35 Camera Raises $1.28 Million on Kickstarter
It seems that a lot of photography enthusiasts want to shoot a stripped down digital camera with pretend film rolls. The Kickstarter campaign for Yashica's new Y35 "DigiFilm" camera is now over, and it managed to raise a staggering HK$10,035,296 (~$1,284,559) from 6,935 supporters to bring the camera to market.

Yashica, a Japanese camera brand with a storied history, began teasing a comeback to the camera market in mid-September. Days later, it announced that it would be announcing an "unprecedented camera", sparking speculation that the company might announce a serious mirrorless camera.
When the Y35 was announced on October 10th, it was instantly clear that the camera wasn't geared toward serious, advanced photographers. Instead, it was a stripped down digital camera with pretend film rolls called "DigiFilm."
To change your photo format, style, and sensitivity, instead of adjusting settings in the camera, you insert the specific DigiFilm roll you'd like. There will 4 basic DigiFilm rolls at launch: ISO 1600 High Speed, Black & White (ISO 400), ISO 200 Ultra Fine, and 120 Format.
After the initial announcement, Yashica unveiled two additional DigiFilms as well. The first is called "Unexpected 2017 (in my fancy)," which gives your photos a warm color tone and "worn out" look.
The second, called "YASHICA blue," gives your photos a blue tint.
While many photographers groaned at the announcement, many people were clearly excited by the idea. The campaign raised so much funding that it activated the two "stretch goals" Yashica promised, which adds improvements to the upcoming camera.
The first is that the camera will be shipped with a f/2.0 lens from the original f/2.8 one. The camera will also be getting a 5-step exposure control from -2 through +2 and a 1-second exposure mode.
The second upgrade is that the camera will contain a 1/2.5-inch sensor instead of the smaller 1/3.2-inch one that was announced.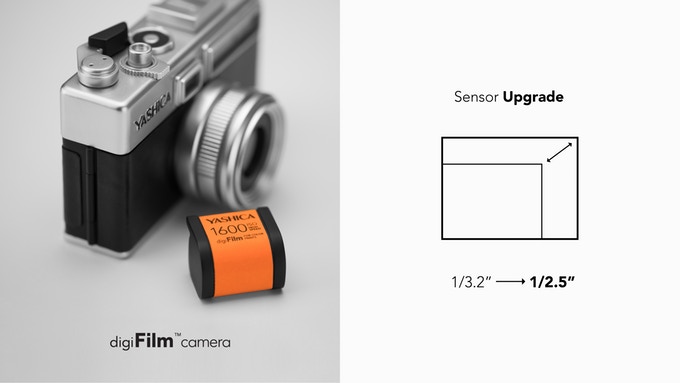 Earlier this month, Yashica added sample photos that were actually captured by the upgraded Y35 camera with its larger aperture and sensor: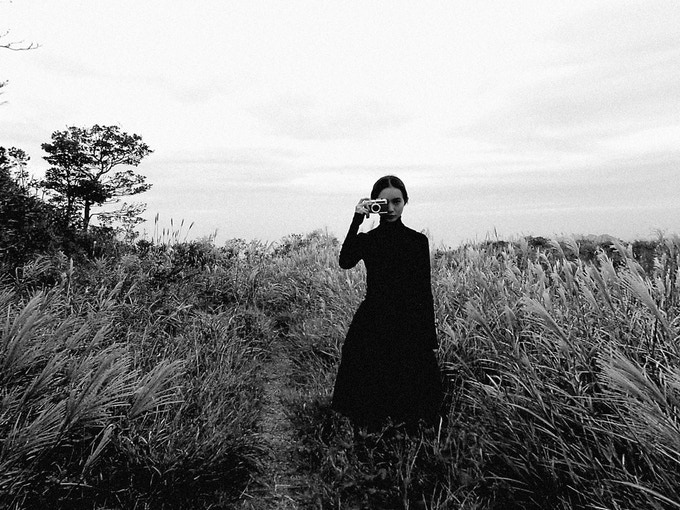 If you contributed to this Kickstarter campaign and Yashica successfully delivers on its promises, you should receive your Y35 camera around April 2018. When the camera officially launches and hits store shelves, it's expected to cost closer to $200 when bundled with a couple of DigiFilms.