Yashica is Launching Its Own 35mm Film, Photographers Groan
Something curious seems to be brewing over at Yashica. The company has been teasing a new Yashica-brand C-41 negative film through a series of enigmatic messages, photos, and images… and it seems photographers couldn't care less.

Back in 2017, the vintage Yashica brand — which has changed has a number of times over the years —
announced a comeback
and teased
an "unprecedented" camera
. That camera turned out to be
the Yashica Y35
, a digital camera with pretend film rolls that successfully
raised about $1.28 million on Kickstarter
.
And when the camera finally hit the real world, it did turn out to be unprecedented — unprecedentedly bad. The camera was slammed for its cheap build quality, unreliable operation, and terrible image quality.
In short, it was a complete and utter failure.
Fast forward to March 31st, and Yashica posted an image to social media stating, in badly formed English, "We will have many Negative's News start from Today."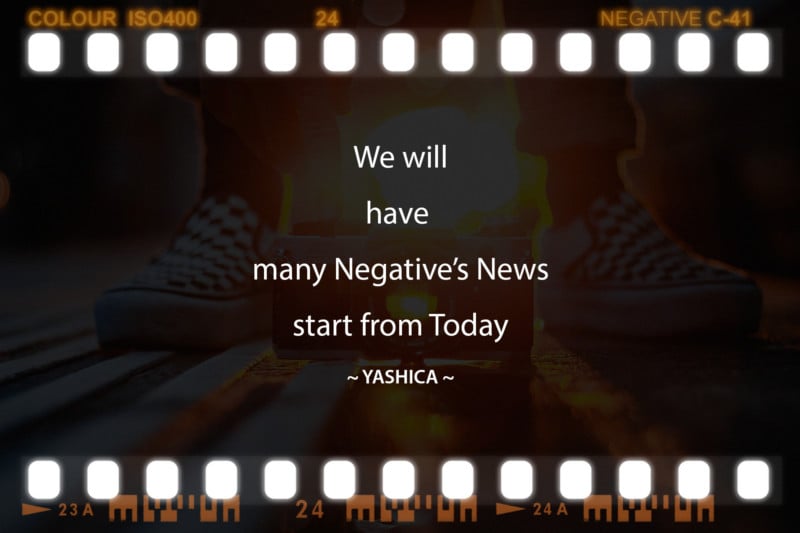 People immediately began suspecting that it was an April Fools' Day joke. But then April 1st came and went without any update on the "Negative's News."
On April 3rd, Yashica posted a series of near-black photos to Instagram without any captions.
Yashica also published an image of 35mm film canisters bearing its branding. The label says that it's 36-exposure ISO 400 C-41 film.
On the Facebook post, a commenter named Nicholas Tan quickly pointed out that the image appears to be a bad Photoshop/render job:
On the Instagram post, 35mmc blogger Hamish Gill points out that the DX code on the rolls is actually for ISO 200.
Japan Camera Hunter pulled no punches…
…and other comments on social media are equally brutal:
On April 4th, Yashica posted another teaser message stating, "Great Pictures always developed from Negatives."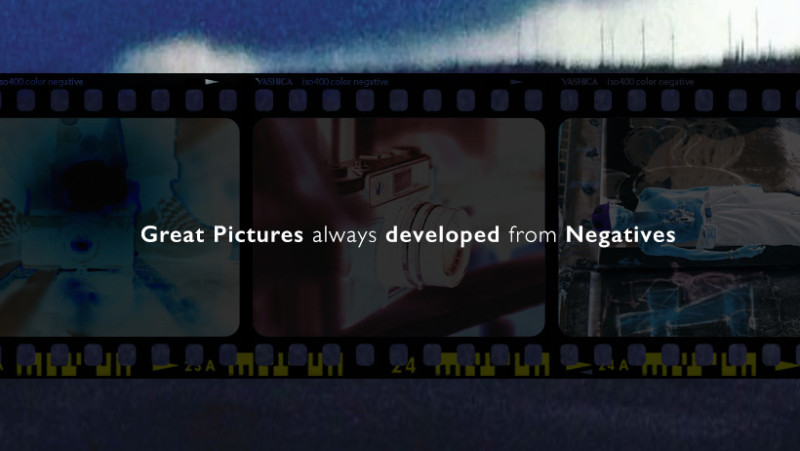 Today, Yashica finally posted an actual sample photo shot on Yashica 400 negative film. It was captured by photographer Kerry Jeffrey using a Pentax Spotmatic F and SMC Takumar 50mm 1.4 in Portland, Oregon.
"It's a fun film to use," Jeffrey states. "Not too grainy. There were small small color shifts in strong light, but I like it overall."
There's a much larger gallery of sample photos posted over on Canon Irista:
At this point, these teasers don't appear to be part of an April Fools' prank — unless, of course, Yashica is as bad at April Fools' jokes as it is at making cameras — so it seems Yashica is indeed gearing up to launch its own 35mm camera film for analog photographers. We've reached out to the company for comment and will update this article if/when we hear back.