This is What a Bad Reviews Extortion Scam Looks Like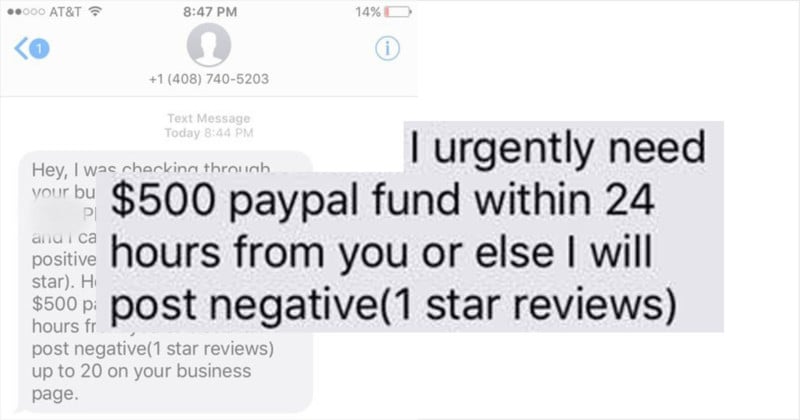 Photographers have been targeted by a new "bad reviews" extortion scam in recent times. Here's a look at what it's like to be targeted by this type of nasty scam.

Dallas, Texas-based wedding DJ Kelly Hooper-Taylor shared an iPhone Messages screenshot from a photographer who was contacted by someone demanding money and threatening to leave a bad review for wedding photography services on The Knot:
"This is a new scam going around in my industry right now…," writes Hooper-Taylor. "How do people sleep at night?!?"
She says the photographer contacted police about the extortion but was told that there was nothing local authorities could do beyond forwarding the report to the FBI.
It seems the photographer didn't fork over $500 via PayPal, because a nasty review was left on The Knot:
If you run a photography business and have been targeted and affected by this type of scam, take careful screenshots of your communications with the scammer and pass them along to both authorities and the review sites that were used. There seems to be a good chance you can get the fake reviews removed before they do serious damage to your business.
---
P.S. We previously shared two other reports of this type of scam by photographers Kat Forder and Brad Nyberg.