This $1 DIY Trick Protects Your Camera from Rain and Snow
Forget buying a professional rain cover or carting a shower cap with you, if you want to protect your camera from rain and snow on the cheap, this creative quick-and-easy DIY solution will cost you less than $1.
This DIY solution is brought to us by photographer Benjamin Jaworskyj (@jaworskyj), and all you need to make it yourself is a plastic bag, a rubber band, and your lens hood. You probably already guessed how this works, but here is a step-by-step:
Step 1: Attach the lens hood.
Step 2: Pull the plastic bag over your camera and lens so it covers your whole setup.
Step 3: Secure the bag onto your lens hood with the rubber band.
Step 4: Cut/rip open a hole at the end of the lens for you to shoot through.
Optional Step 5: Remove the viewfinder eye cup, and slide it back onto the camera OVER the plastic bag.
Optional Step 6: Cut a hole in the bag for your viewfinder.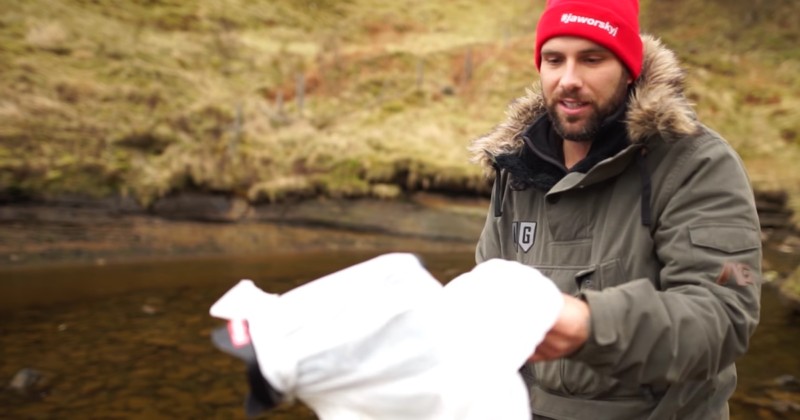 The final setup is nothing spectacular—MacGyver would be proud—but it works. Assuming there are no holes in the plastic bag (other than your strategically created ones) the setup should stand up to even heavy rain and snow without a problem.