LifePrint Prints Augmented Reality Photos That Come to Life in Your Hands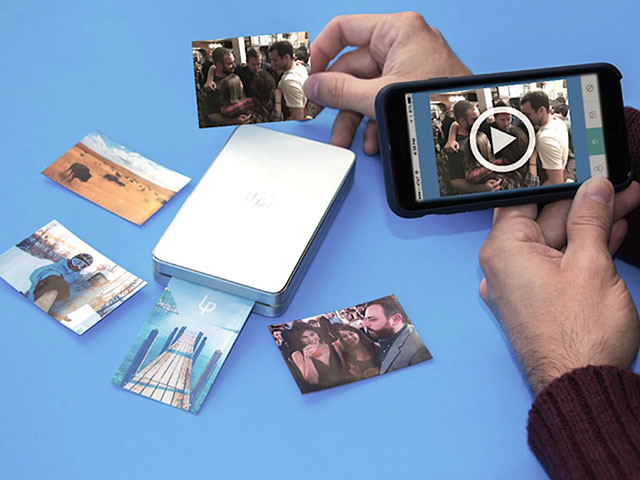 LifePrint is a new portable photo printer that aims to change the way photos are experienced. Instead of printing static photos that capture a single moment in time, LifePrint uses augmented reality to let you embed a video inside a printed photograph. The video can be watched by pointing a smartphone camera at the print.


GoPro footage, Apple Live photos, Vine and Instagram clips, and YouTube videos are among the different types of videos that you can print out as a physical print created with ZINK's inkless technology.
"What we're doing with LifePrint is bringing physical photos into the new millennium," says LifePrint co-founder Robert Macauley. "LifePrint makes real photographs as rich and dynamic as the memories you capture. Plus, who doesn't love Harry Potter photos?"
Printing with LifePrint involves opening up the LifePrint app on your smartphone, selecting a video (or still photo), and then hitting print. The photo is wirelessly transmitted and printed in about 60 seconds.
If you embed a video in the print to create a "HyperPhoto," it's indicated with a small watermark in the corner to indicate that it's augmented reality-capable (the watermark can be omitted if you'd like). HyperPhotos are viewed by framing the print with your app — the video magically appears over the print on the screen.
Here's a short promo video showing how LifePrint works:
LifePrint just kicked off a Kickstarter fundraising campaign today to take pre-orders — a contribution of $129 and up will secure a unit. If everything goes well, LifePrint is aiming to arrive on the market in mid-2016.