Live Portrait Wants to Bring Boring School Pictures to Life with Augmented Reality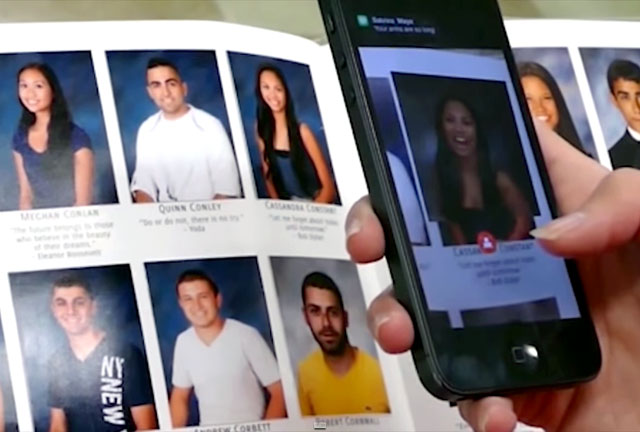 Live Portrait is a new service that's trying to breathe new life into the standard school portrait. Instead of simply static photographs, the company's idea is to use augmented reality through a smartphone camera to add a video element to every photograph in a yearbook.

The service claims to be "the first and only service that uses video to enhance the value of print." We're not so sure that's an accurate claim, as HP began offering a similar service for consumers back in 2013 called Live Photo. Live Portrait does appear to be geared toward commercial photographers, though.
Here's how it works: during a school picture shoot, the student sits down for a portrait and then for an additional 10-15 second video interview. When the photographs are printed in the yearbook, they look like ordinary school pictures. However, if you load up the Live Portrait app and point your smartphone camera at any of the photos, that student's video interview will replace the photo on your screen and begin playing.
The service isn't limited at all to yearbooks or school pictures — video can be embedded in any photograph.
Here's a short video that introduces the technology and shows how the system works:
You can find out more about the service and connect with the company over on the Live Portrait website.