Mikakon 25mm f/0.95 for MFT Now Official with Price Tag of $399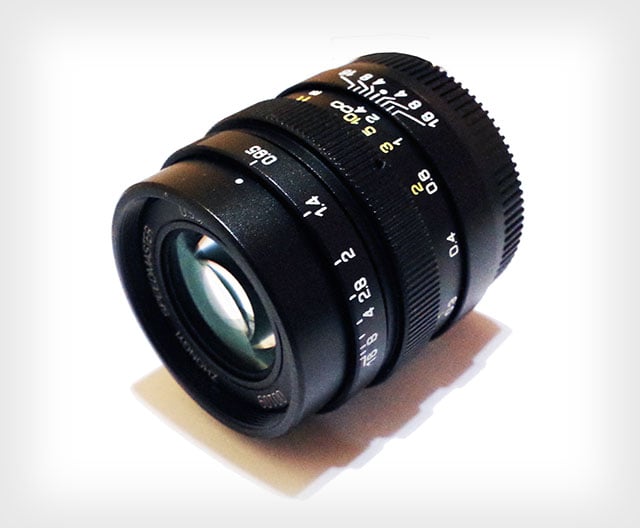 Last week, Chinese lens company Zhong Yi Optics started teasing a new Mitakon 25mm f/0.95 lens for Micro Four Thirds cameras. That lens has now been officially announced.
The new Mitakon Speedmaster 25mm f/0.95 is an ultra-fast, manual-focus prime lens that's the 35mm-equivalent of a 50mm lens when mounted to a Micro Four Thirds camera.

Voigtlander also offers a Nokton 25mm f/0.95 lens for MFT systems, but at $799, that lens costs double the price of this new Mitakon lens.
The Mitakon 25mm f/0.95 is just 2.5 inches long and weighs 0.51 pounds, making it a portable option for a fast walk-around lens that you can keep on your camera for everyday use.
Other specs and features include 11 elements in 9 groups, an 11-blade aperture for creamy bokeh, a click-less aperture ring that's silent during video recording, a durable metal build, and optimized lens coatings for suppressing flare and ghosting.
Here are some sample photos captured with the new Mikaton 25mm f/0.95:
This sample photo shows the lens' depth of field at f/0.95:
Zhong Yi does warn that Olympus' E-PL6, E-PL5, E-PM2, and E-M5 cameras have been found to be "unfit" for this new lens, so you may want to look elsewhere if you own one of those bodies.
Otherwise, the new Mitakon 25mm f/0.95 is available for preorder today for $399 from the Zhong Yi website. The first units will be shipped to photographers in late October 2015.