11 of the Most Interesting Lenses in the History of Photography
For almost two centuries, the science and art of photography has allowed people to capture the world around them through carefully crafted lenses. However, not all lenses are created equal. While most lenses just aim to please, others aim to impress. Today, we are taking a look at some of the most exotic lenses we could find.

#1. Lomography Petzval Portrait Lens: Creamy Bokeh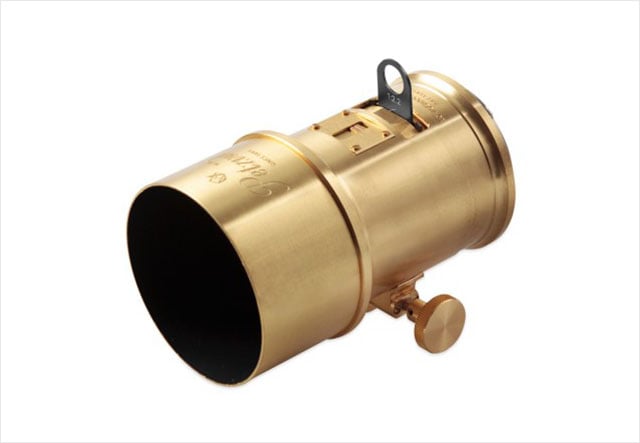 The Petzval lens has been in the spotlight since Lomography resurrected it in 2013 via KickStarter. The original glass, however, was developed in 1840 by Joseph Petzval. The lens itself is comprised of two doublet lenses and a Waterhouse aperture. The result is a lens with an extreme drop off in sharpness at the edges and a unique creamy bokeh. Lomography currently sells the glass starting at $599.
#2. Nikkor 6mm f/2.8 Fisheye Lens: Super Wide Angle
The legendary Nikkor 6mm f/2.8 from 1973 is a fisheye lens with an extreme 220-degree field of view, allowing the glass to see behind itself. The lens consists of 12 elements in 9 groups that work together to make the 11 pound engineering marvel possible. The Nikkor 6mm also includes six built-in filters for white balance. The most recent copy of this fisheye lens to surface was sold in London for $160,000.
#3. Carl Zeiss Planar 50mm f/0.7: Extreme Speed
Originally designed in 1966 to allow NASA capture photographs on the far side of the moon, the Carl Zeiss Planar 50mm f/0.7 is one of the fastest lenses (if not THE fastest) ever produced. Only ten copies of the lens were manufactured: Carl Zeiss kept a copy, NASA purchased six, and Director Stanley Kubrick bought three. The Planar 50mm f/0.7 lenses allowed Kubrick to shoot a scene lit only by natural candlelight in his film, Barry Lyndon – a feat that would have otherwise been impossible.
#4. Carl Zeiss Apo Sonnar T* 1700mm f/4: Super Telephoto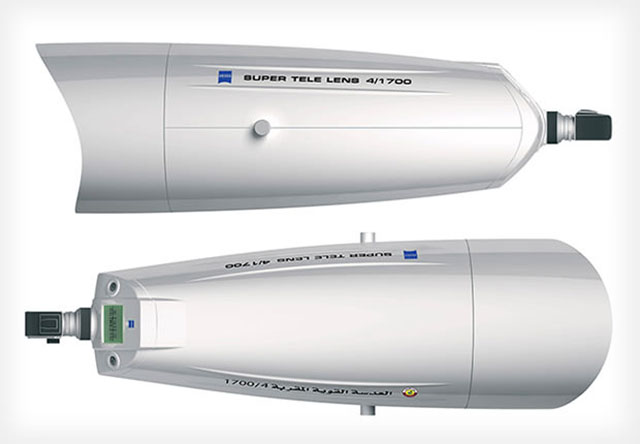 If you were a photographer with seemingly unlimited monetary resources, how would you spend your wealth? How about hiring Carl Zeiss to build you a custom lens? In 2006, Carl Zeiss showcased their massive Apo Sonnar T* 1700mm f/4 lens at Photokina in Germany. The lens was designed for an anonymous "wildlife photography fan" in the State of Qatar. The price is also a mystery, but what we do know is that the lens is made up of 15 elements in 13 groups and was designed for medium format systems.
#5. Sigma 200-500mm f/2.8: The Sports Beast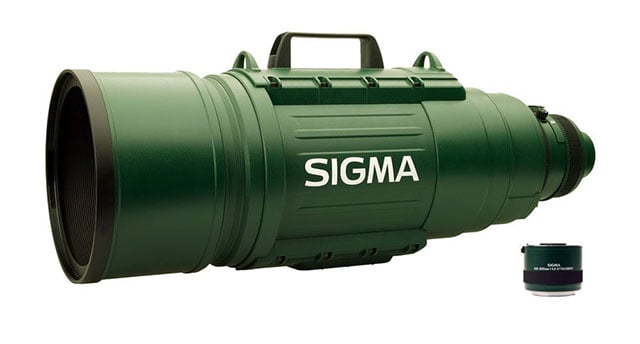 This piece of equipment is not a bazooka, but rather an extremely fast sports lens designed by Sigma. The 200-500mm f/2.8 is one of the fastest sports lenses on the market and includes a 2x teleconverter so you can easily zoom in up to 1000m. Did we mention that it needs its own battery pack for autofocusing? At least it comes with a free case for the $26,000 price tag. There are also some hilarious reviews of the lens on the Interwebs.
#6. Canon 5200mm f/14: Extreme Distance
If none of the above lenses seem to quench your thirst for focal range, then maybe Canon's 5200mm prime lens will get you interested. Weighing in at over two-hundred pounds, without its stand this piece of glass isn't one you'd take backpacking. The Canon 5200mm has an f-stop of f/14 and is designed to focus on objects over thirty miles away. Only three copies of the lens were manufactured; one of which appeared and sold on eBay for $50,000 a few years back.
#7. Leica Noctilux-M 50mm f/0.95: Speed and Precision
A company known for their high-quality German engineering, Leica produced the Noctilux-M 50mm f/0.95 and continued to push the barrier for what is possible. While not the fastest lens in history, the 50mm f/0.95 is the highest-speed aspherical lens. What this means is that despite having such a wide aperture, the Noctilux-M stays extremely sharp. Leica advertises that the lens "out-performs the human eye", but it is up to you to decide if the $10,000+ price tag is worth it.
#8. Meyer Optik Trioplan f/2.8: 'Soap Bubble' Bokeh
We recently covered the Kickstarter campaign to bring back Meyer Optik's legendary Trioplan 100mm f/2.8 lens. Another lens that delivers unique bokeh, the Trioplan f/2.8 has an out of focus appearance that people refer to as 'soap bubbles'. Originally designed in 1916 by Hugo Meyer, the lens has successfully reached its crowdfunding goal and will be heading to market later this October for $1000.
#9. Lensbaby Composer Pro 50: Sweet Spot Focus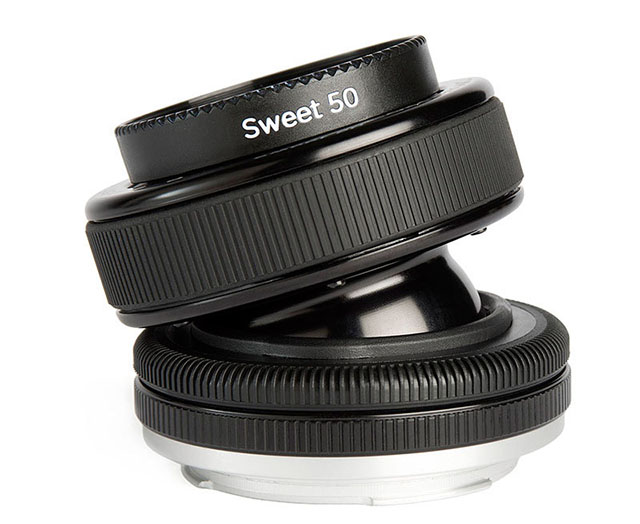 Not all unique lenses have to break the bank and Lensbaby's Composer Pro with Sweet 50 Optic helps to prove this point. For $299, you can own a unique lens that allows you swivel your favorite aspect of a photograph into focus while plunging the edges into a deep blur. The Composer Pro with Sweet 50 has an aperture of f/2.5 and is compatible with both APS-C and full frame cameras. 35mm and 80mm variations of the lens exist for $379 and $499 respectively.
#10. Canon 1200mm f/5.6: An Olympic Giant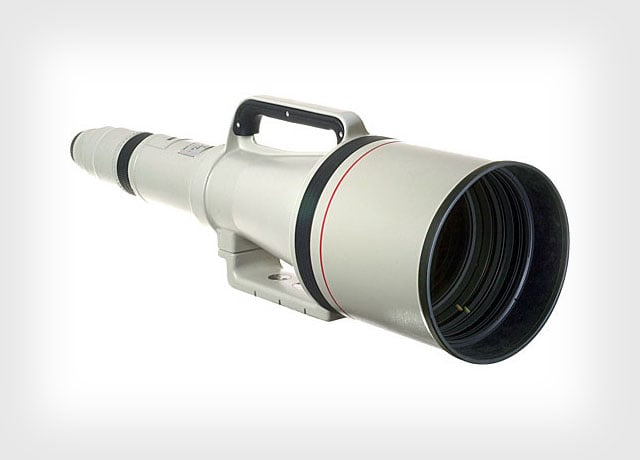 The Canon 1200mm f/5.6 may not break any records on this list, but it is still a classic that cannot go without being mentioned. Featuring 13 elements in 11 groups, this 36-pound super telephoto prime lens first appeared at the 1984 Summer Olympics in Los Angeles. Featuring an impressive focal distance, it was aimed at sports and wildlife photographers. Fewer than 100 copies of the lens were manufactured. One was last sold by B&H for $180,000 in April 2015.
#11. Leica APO-Telyt-R 1:5.6/1600mm: The Most Expensive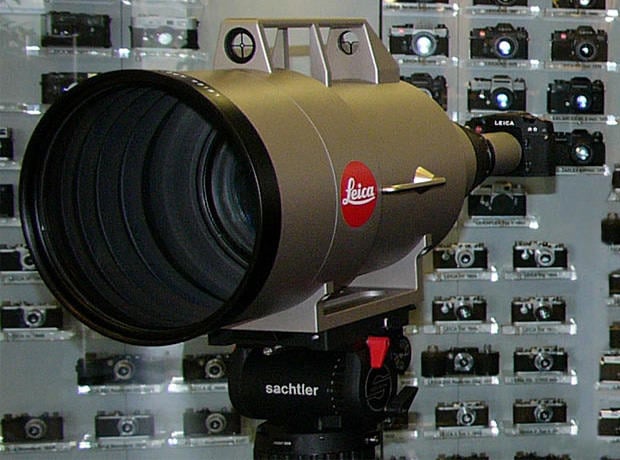 A Qatari prince paid a whopping $2,064,500 for a copy of the Leica APO-Telyt-R 1:5.6/1600mm, one of two in existence, making it the world's most expensive lens. It measures approximately 4-feet long and weighs 132 pounds.
---
Do you know of any other lenses that you think deserve to be on this list? Let us know in the comments below!