An Exclusive Glimpse Into How Lomography Petzval Lenses are Made
Back in June, Lomography raised nearly $1 million on Kickstarter to launch its new Petzval 58 Bokeh Control lens. It's a lens that takes a classic design and adds a new twist: a bokeh control ring for adjusting the look of out-of-focus areas in your shots.
Today we have some exclusive behind-the-scenes photos of how Lomography's Petzval lenses are manufactured by the skilled optical technicians at the Zenit factory in Russia.

Each lens is crafted by hand using brass and Russian glass lens elements.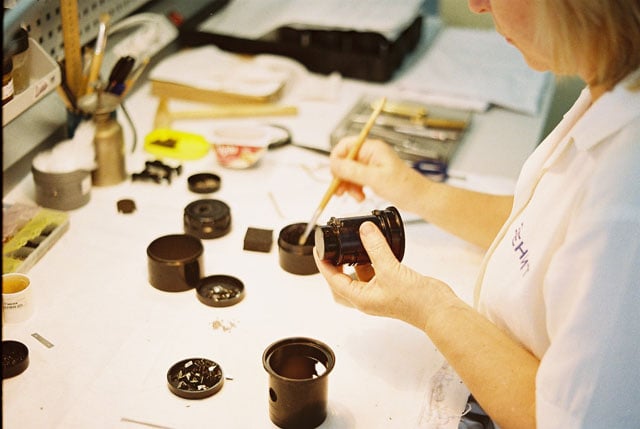 Petzval lenses are conceived, designed, and developed by Lomography and then hand-made in Zenit factories.
"We choose to work with Zenit as they are widely known by their expertise on lens perfection," a Lomography spokesperson tells us. "It's also because of the hi-quality of the glass made in Russia (which comes from Baltic sea sand, a very fine and peculiar sand that gives extra quality to our lenses vs. other country glasses production)."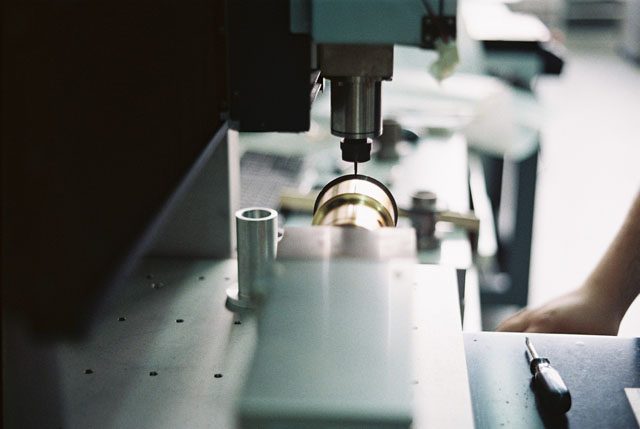 The end result of this manufacturing process is a rebirth of old school Petzval lenses that has many photographers around the world very excited:
Here's a sample nighttime light-painting photo captured with a Petzval 58mm and a Pixelstick:
If you supported the recent Kickstarter campaign, Lomography tells us that the Petzval 58mm is on track to be shipped out before Christmas this year, and pre-orders placed through the Lomography website will start shipping in May 2016.
---
Image credits: Photographs provided to PetaPixel by Lomography