Happy Birthday, Photoshop! Here's a Look Back on 25 Years of Digital Photo Editing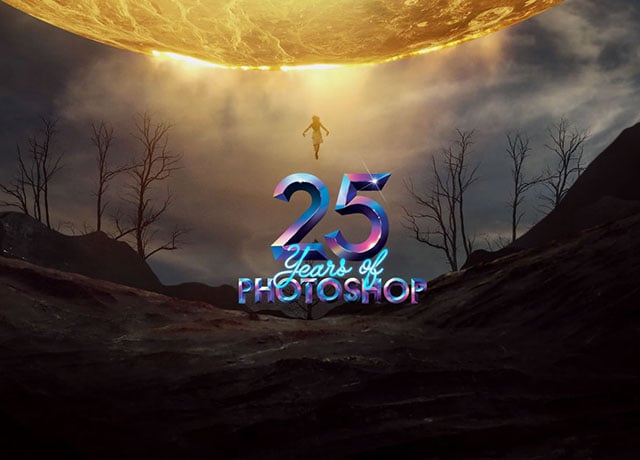 Today marks the 25 year anniversary of Adobe Photoshop being launched and changing the way we see the world. Here's a look at how Photoshop started and how far it has come in the past two-and-a-half decades.

The birth of the software can be traced back to 1987, when developer Thomas Knoll created a simple pixel imaging program called Display. It was able to display grayscale photos on a black-and-white monitor.
Soon, Thomas partnered with his brother John to add features to the software for processing digital image files. In 1989, Adobe took notice and struck a deal with the Knoll brothers to license the software. After renaming it Photoshop, Adobe started shipping the first version of the now-iconic program on February 19th, 1990.
Here's a screencast video showing the first version of Photoshop in action:
The first photo ever to be "Photoshopped" is a photo John Knoll snapped of his future wife while vacationing in Bora Bora in August 1988. It's titled "Jennifer in Paradise."
To celebrate Photoshop's birthday, Adobe created this 1-minute animation by asking artists to contribute their working files with layers and then animating those PSDs layer by layer:
Here's a look at how the Photoshop desktop icon has changed over the years:
This is how the program's Toolbar has evolved over 25 years:
The changes to the splash screen:
Finally, here's an interview CBS did with Adobe creative director Russell Brown and founder Thomas Knoll about Photoshop for its anniversary: