The Bob Ross of Bug Photography Returns with a Solid Overview of the Macro Workflow
Two years ago we dubbed photographer Thomas Shahan 'the Bob Ross of bug photography.' Today, we're back with a video from the macro master in which he dives into his workflow in the field, dropping bits and pieces of useful knowledge as he goes through a daily shoot.
The video begins with a bit of a preface as to what he'll be doing, after which Shahan dives into his workflow, explaining the techniques and approaches he uses to capture the fantastic up close and personal portraits of insects that he does.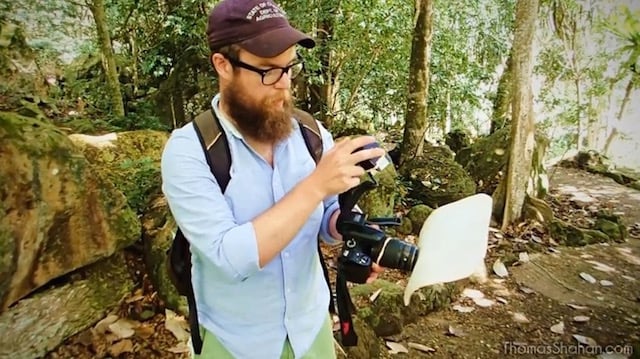 In addition to showing his work out in the field, Shahan also gives us a brief glimpse into his post-production workflow, where he insists that 'less is more' — we certainly won't argue with that.
Whether you're a fan of macro photography or not, Shahan's voice alone is enough to keep you listening. So click play and remember… happy trees.