A Review of the Laowa 15mm f/4 and Its Crazy Close 4.7mm Working Distance
Here's a new video review by Thomas Shahan, the "Bob Ross of bug shots," of the new Venus Optics Laowa 15mm f/4 1:1 wide angle macro lens.
There are a number of interesting features in this manual-focus lens, including a buit-in shift mechanism and a crazy close 4.7mm working distance — you can position your lens just millimeters away from your subject.

This is how close you can get: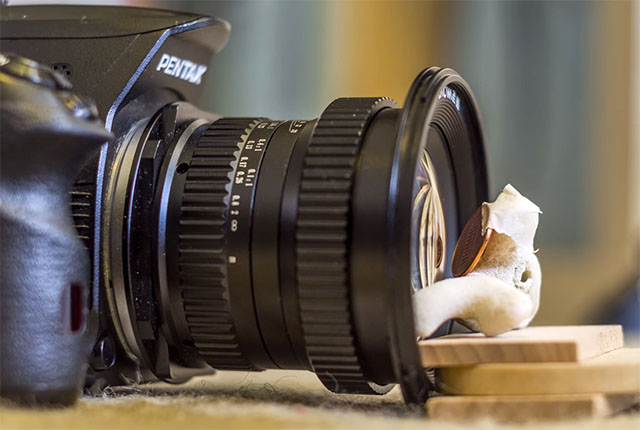 Here are some other sample photos captured by Shahan with the the Laowa 15mm f/4 (you can find more in this Flickr album):
"The Laowa 15mm wide angle macro lens is not an easy lens to use — in fact, it's really, really difficult to use," Shahan concludes. "That said, this lens is capable of creating very, very unique images of exceptional quality that currently no other lens on the market can create. And for that reason alone, I think it's really, really cool."
You can purchase the Venus Laowa 15mm f/4 for $479 for Canon, Nikon, Sony, and Pentax. Here's the page on the Venus website.