Apple's iPhone 15 Adds 48MP Camera, Dynamic Island, USB-C, More
Apple has unveiled the iPhone 15 family of smartphones, including significantly revamped iPhone 15 and iPhone 15 Plus handhelds.
Although the iPhone 15 and iPhone 15 Plus may look quite similar to last year's models, they have received a significant visual change in the form of Dynamic Island. The interface was first introduced in last year's iPhone 14 Pro devices and provides users with a new view of their alerts near the top of the OLED display.
The iPhone 15 models come in five colorways, including pink, blue, green, and yellow pastels, plus a stealthy black. The brighter hues pop with color-infused back glass.
The iPhone 15 is 6.1 inches, while the iPhone 15 Plus is 6.7 inches. The Super Retina XDR display can now reach peak HDR brightness of 1600 nits and peak outdoor brightness can reach 2,000 nits, twice as bright as the iPhone 14.
Another feature that has trickled down from last year's Pro phones to Apple's "standard" iPhone 15 devices is the A16 chip that powers the iPhone 14 Pro. The A16 is a big step up in performance over the A15.
However, while the Dynamic Island and a faster processor are welcome improvements, the star of the iPhone 15/15 Plus is a significant camera upgrade. As rumors suggested, the iPhone 15 and 15 Plus smartphones now feature a 48-megapixel primary camera, up from the 12-megapixel main camera.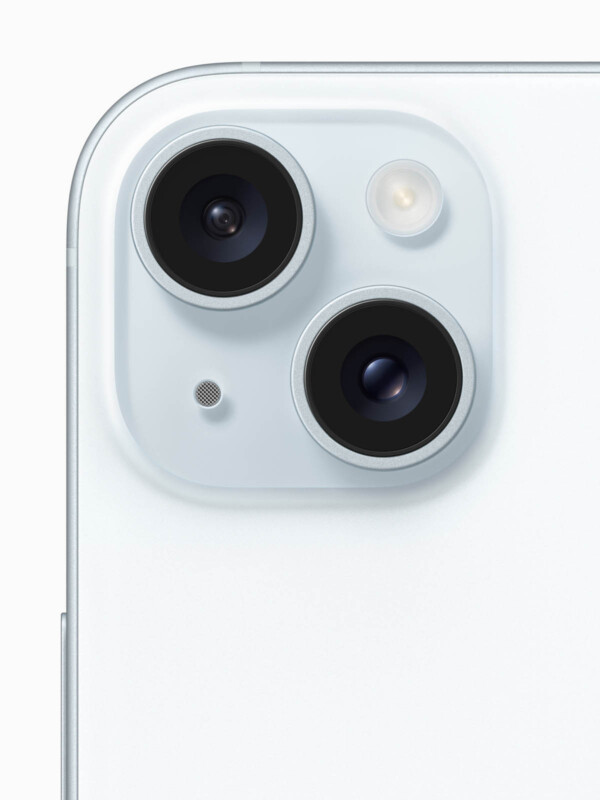 It also has a quad pixel sensor and 100% focus pixels. The 12-megapixel telephoto option isn't optical, but rather uses a crop on the sensor.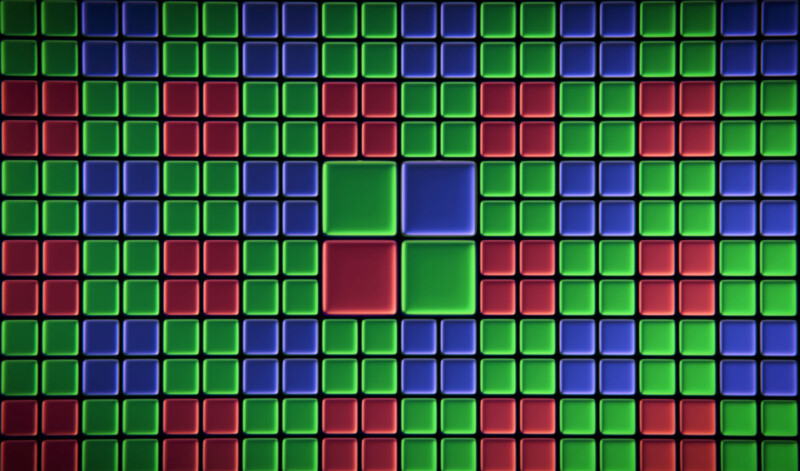 Portrait mode also gets a big upgrade now being the default. Rather than having to enable the setting, users can automatically have control over the focus and depth, which can be changed after the fact. The iPhone 15 automatically detects when a person is in the frame and captures depth information.
"When there's a person, dog, or cat in the frame, or when a user taps to focus, iPhone automatically captures depth information, so users can turn photos into stunning portraits later in the Photos app on iPhone, iPad, or Mac. For greater creative control, users can also adjust the focus point after the photo has been taken," Apple explains.
All iPhone 15 models, including the base iPhone 15 and iPhone 15 Plus devices, sport a new ultra wide-band semiconductor, the first new Apple UWB chip since the U1 featured in the iPhone 11 Pro in 2019. This upgrade should improve location capabilities, including better Find My performance. Users can also be guided to others' locations, just as they would if searching for a device.
Another significant — and long-awaited — change comes from the move to USB-C. People have been expecting Apple's flagship phone to finally ditch its proprietary lightning port in favor of the USB-C after the EU approved a law requiring manufacturers to standardize chargers. The law specifically targeted mobile phones, tablets, and headphones.
While the move to USB-C is a convenient one overall, it does mean that users will need to replace their Lightning connector accessories. Further, while the iPhone 15 and 15 Plus smartphones feature a USB-C port, they are not as fast as the Pro models which feature USB 3.0 transfer speeds.
With Emergency SOS and Find My via satellite, the ability to call for help even when off the grid. This feature will also expand to roadside assistance, a feature Apple partnered with AAA on.
Plus, users can plug in a charger to the iPhone 15 to power up an Apple Watch or AirPods.
Sample Photos
Here are a selection of official sample photos captured with the iPhone 15: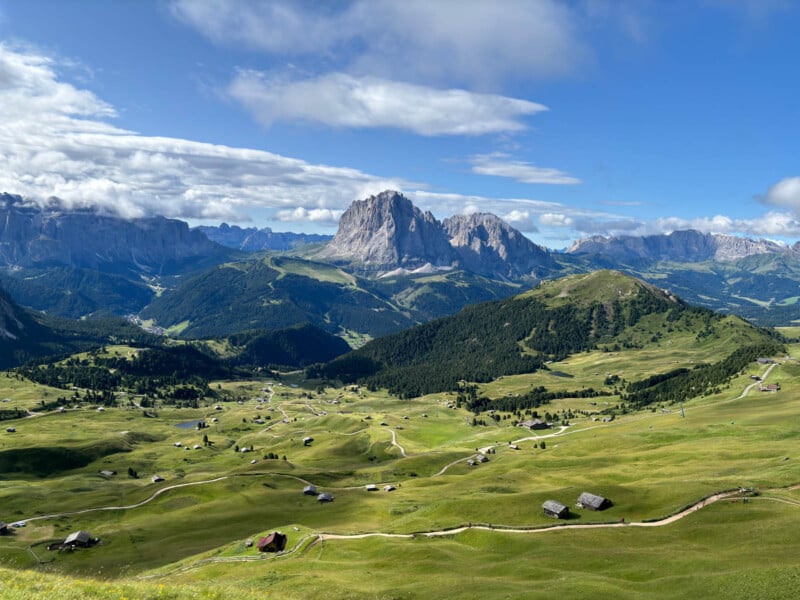 Pricing and Availability
iPhone 15 starts at $799 and iPhone 15 Plus starts at $899. The iPhone 15 and 15 Plus smartphones are available in 128GB, 256GB, and 512GB capacities.
---
Image credits: Apple