Olympus C-800L Retro Review: Impressive Tech Meets Classic Styling
In his latest Retro Review, Gordon Laing of Camera Labs takes photographers back to 1996 when Olympus launched its Camedia consumer camera series with a trio of digital cameras, the C-400, C-400L, and Laing's focus, the highest-end C-800L. These cameras were known as the D-200, D-200L, and D-300L in North America.
Like many manufacturers, Olympus, whose imaging division has since been sold to Japan Industrial Partners and rebranded to OM Digital Solutions, offered expensive digital cameras in the early to mid-1990s. The Olympus Deltis series, for example, was aimed at businesses and allowed users to transmit images using a phone line. In contrast, the Camedia line was designed exclusively for the consumer market.
Unlike some competitors, Olympus opted for a conservative and traditional design for its Camedia cameras. The C-800L/D-300L looks a lot like contemporary 35mm film cameras. Compare that with the Sony Cyber-Shot F505, a consumer camera with a distinct swiveling two-piece design.
While similar in design to its lower-end digital siblings, the Camedia C-800L digicam sported distinct features that set it apart: it had the highest-resolution image sensor, the most memory, and was the only model in the series to include autofocus.
The 0.8-megapixel sensor, capable of capturing 1024×768-pixel images, may not seem like much now but it was impressive in 1996. It was also significantly better than the 0.3-megapixel sensor in the C-400 and C-400L.
In general, the Olympus C-800L was a cutting-edge consumer-oriented digital camera. As a result, it was pretty expensive, costing $999, which equates to over $1,900 today when accounting for inflation.
"This is why Olympus also offered simpler versions at a lower price point," Laing explains.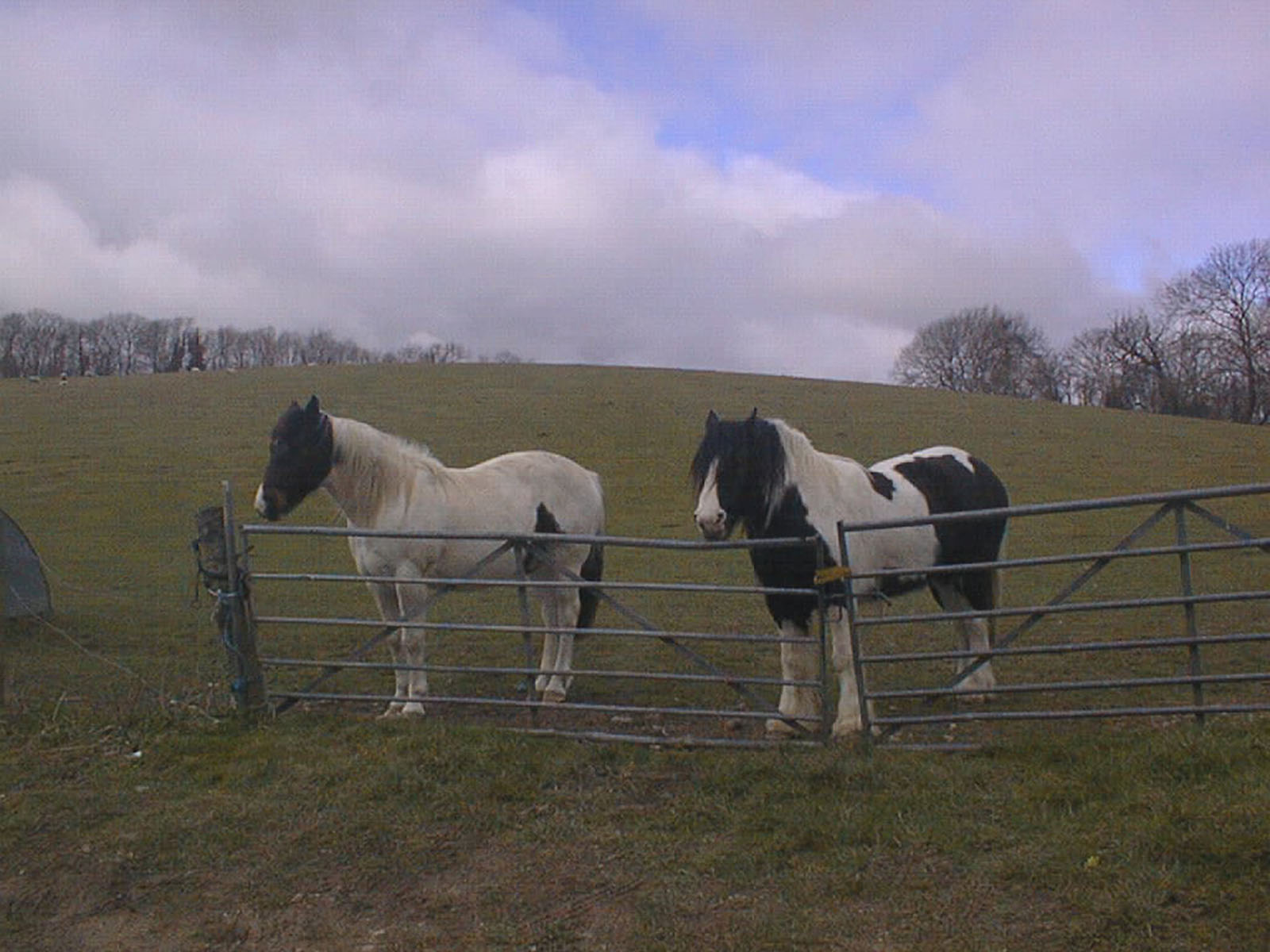 While the three Camedia cameras include different features, and although the most basic C-400 lacks a rear display, all three models share similar styling. They're pretty chunky cameras with comfortable grips and straightforward designs. The camera's built-in lens is hidden behind a sliding front panel. When the user moves the panel, the camera powers on.
"Olympus was a master at this kind of mechanism, with the sliding panel providing a satisfyingly physical experience — something I feel is lacking in the industrial design of most modern cameras. I really enjoy pushing it back and forth, and it also obviously acts as a lens cap, so there's no accessories to lose," praises Laing.
The Camedia trio includes the same fixed 5mm lens, equating to about a 35mm lens on a full-frame camera. The lens is reasonably quick with a max aperture of f/2.8. The camera's exposure is fully automated, and without available EXIF data, Laing is unsure precisely what shutter speeds, aperture settings, and ISO sensitivities are offered by the C-800L.
The C-800L includes a pair of quality settings. Users could switch between 512×384 or 1024×768 resolution. The latter option far exceeded the 640×480 resolution offered by many of its rivals. Like many cameras of its time, the C-800L stores images exclusively to internal memory. The 6MB memory far outstrips the C-400's 1MB and C-400L's 2MB but still holds only 30 images at the C-800L's best quality setting. At least unlike the Apple QuickTake 100 that Laing recently reviewed, the C-800L allowed photographers to delete images on the camera itself to free up additional memory.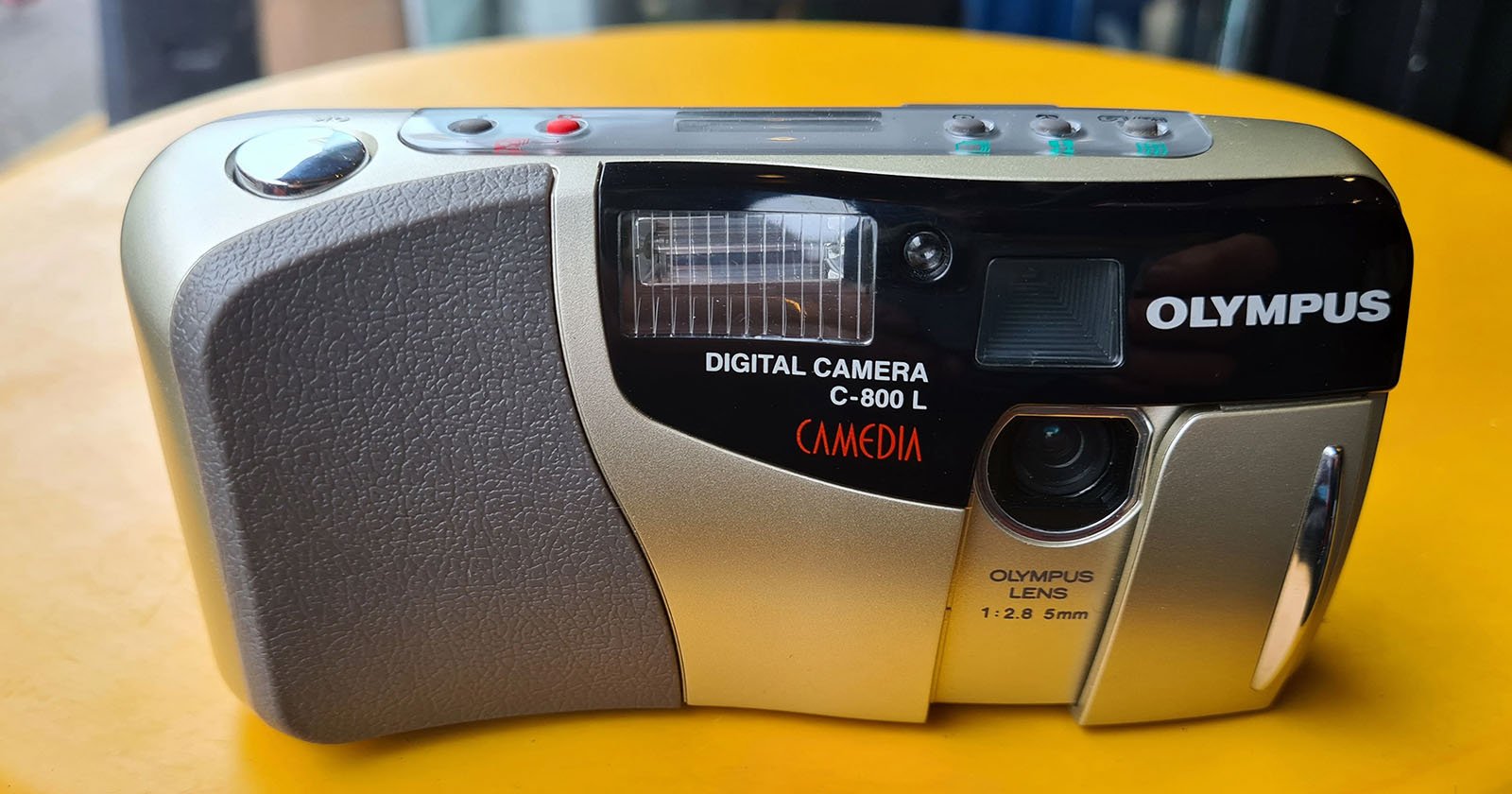 The Olympus Camedia C-800L was an important camera when it was released in 1996. It was not only Olympus' first consumer digital camera but also an impressive offering at the time, delivering more resolution and memory than many of its competitors. Olympus subsequently improved the Camedia series with external memory support and later expanded into fixed-lens digital SLR cameras.
Not long after, the Olympus E-1 kicked off Olympus' Four Thirds interchangeable lens series in 2003. This series continues today in the form of OM System cameras like the remarkable OM-1 and impressive OM-5. It's always interesting to take a trip down memory lane and study the nearly 30-year-old digital cameras that set the stage for the incredible technological advancements that followed. After all, cameras like the Olympus C-800L paved the way for much better, more capable cameras of the 21st century.
Laing's full written review on Camera Labs includes additional details and sample images. More camera and technology videos are available on Laing's YouTube channel, DinoBytes.
---
Image credits: Photos by Gordon Laing and used with permission.