Olympus Officially Announces the Retro-styled OM-D E-M5
Today Olympus finally announced its OM-series Micro Four Thirds camera, the OM-D E-M5. In chrome and without a battery grip, the camera actually looks a lot better than the leaked images we saw a couple days ago. Styled like an old school SLR, the E-M5 is a 16-megapixel camera with blazing 9fps continuous shooting, RAW capabilities, weatherproofing, 1080i video recording, the "world's fastest autofocus" on any camera, 5-axis image stabilization, a 3-inch tilting LCD screen, an ISO range of 100-25,600, and a 1.44m dot electronic viewfinder. It'll be available starting in April — though it's already available for preorder on Amazon — at a price of $1,000 for the body only, $1100 when bundled with a 14-42mm lens, or $1300 when bundled with a 12-50mm lens.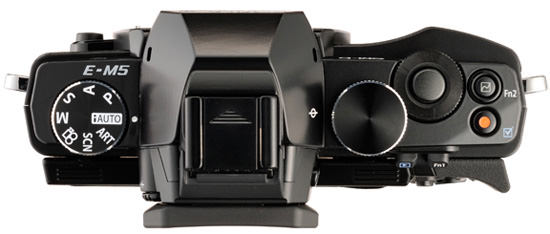 Here's a quick introduction to the camera by DPReview:
Back in 2010, there was a rumor floating around that Olympus had plans to ditch the DSLR market entirely in favor of mirrorless cameras. Now, with the launch of the E-M5, it seems that the shift is in the process of happening.