Picsart's Latest App Can Turn Rough Sketches into Fabulous AI Art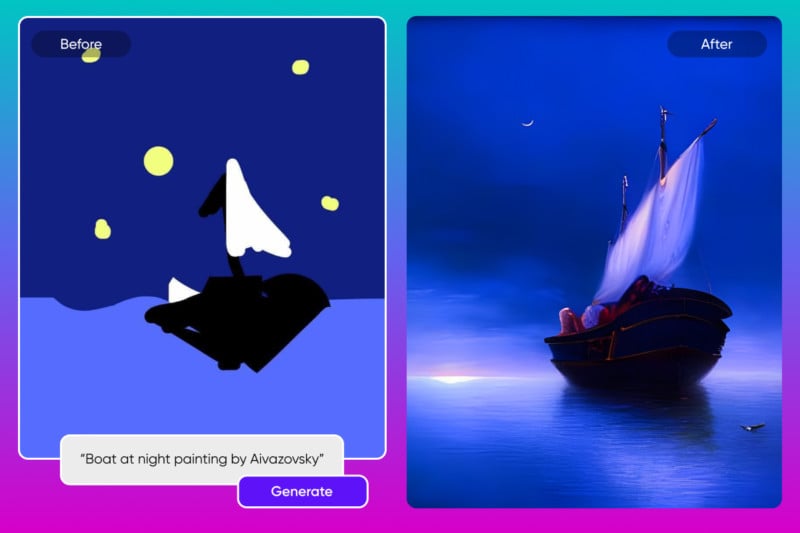 Picsart has announced a new standalone app called SketchAI that is able to turn a simple, rudimentary sketch into a fabulous work of art using artificial intelligence.
The AI image generator app only requires a user to provide it with the most simplistic sketch as a starting point and it is then able to transform that sketch into a unique piece of art.
In addition to creating a rough sketch or uploading an existing starting image, users can also choose to add a short description of what the user would like the finished result to look like which will help enhance the finished result. Picsart says SketchAI also features various artistic styles users can apply to their creations, including ink drawing, pencil sketch, da Vinci, van Gogh, and more.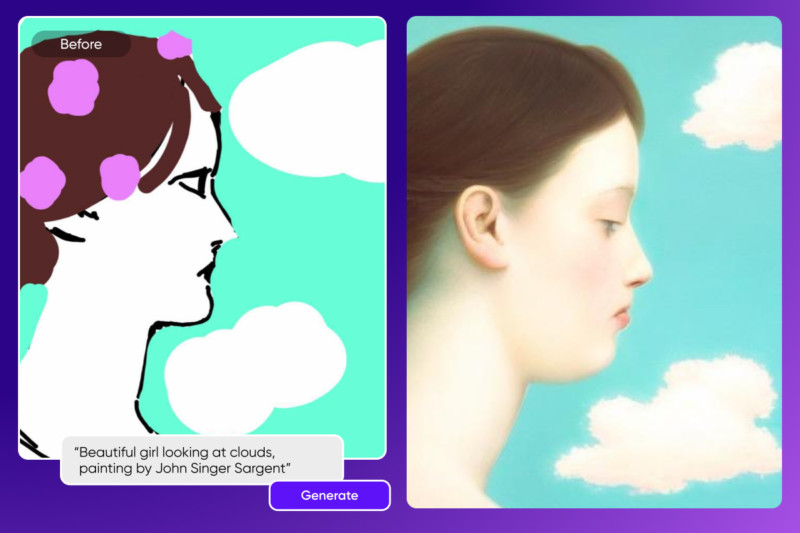 "Picsart began as a simple drawing app, so this feels like a full circle moment for the platform," Picsart's VP of Product Lusine Harutyunyan says.
"The evolution of AI technology from then until now is incredible, the ability to not only draw anything you want on a mobile device, but now turn that into a completely new work of art is something I never would have thought was possible. We're hoping to reach a new set of creators with this app, and can't wait to see what users make!"
SketchAI is very similar to NVIDIA Canvas, a free app that was added to NVIDIA Studio in 2021. Using Canvas, users were able to sketch simple shapes and lines using a palette of 15 tools (which included mountains, clouds, grass, or weather effects) and the artificial intelligence model will turn those into a photorealistic scene in real time.
Canvas likely requires significantly more computing power than Picsart's SketchAI, which would explain its ability to create more detailed, photorealistic scenes. That said, the target input sketches for Canvas and SketchAI are quite similar, and Picsart's app doesn't require a user to specify what certain elements of a photo are before it is able to produce a final image.
SketchAI is available to download for iOS starting today and is the latest in a series of artificial intelligence tools Picsart has produced over the last few months, including AI Avatar, AI Replace, and its AI image generator.
---
Image credits: Picsart