Picsart Adds One-Touch Background Removal Tool to iOS and Android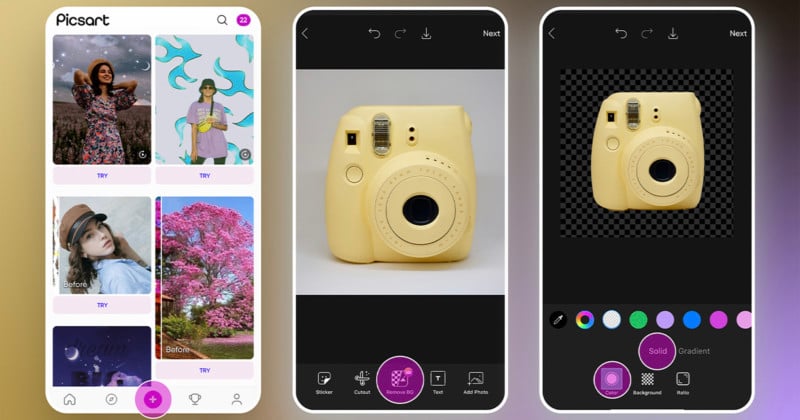 Picsart has announced a new powerful editing tool for its iOS and Android apps: fast, one-touch background removal. The company says the feature makes editing images faster and easier and is available for Picsart Gold subscribers.
The background removal tool is first launching on iOS and Android devices today with support for the web-based editor to come at a later date. Picsart says that it added the feature because the term "background remover" receives more than 20 million Google searches per month, which clearly highlights the feature is in high demand.
Picsart says that it has continuously trained the artificial intelligence (AI) that drives its software to understand images and video at scale to allow its user base to edit photos for professional purposes. The company says this latest update is a dramatic improvement to that AI that can remove backgrounds with what it says is among the best in the market.
"As many of our creators have begun using Picsart for professional use cases — like creating their own online shops or podcast covers — we've improved our AI significantly in order to meet the demand for more professional tools," Picsart says. "In fact, we even launched Picsart AI Research (PAIR), a research and development team dedicated to building the most advanced tools for creative communication, to work on taking our tech to the next level. These tools are some of the first to come from PAIR."
The background removal tool works in basically one step. After uploading an image, a single tap on the "Remove BG" button will automatically pull the main subject of the image and cut it out, making it easy to add a new background behind the subject or object.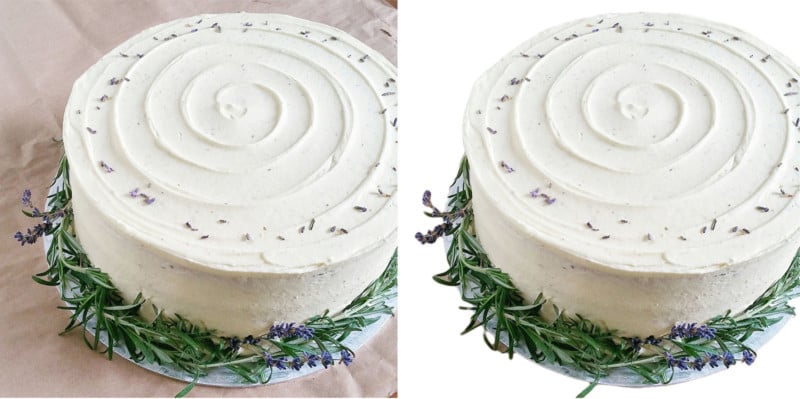 The launch of the background removal tool follows Picsart's recent $130 million Series C funding, part of which it says will be used to expand PAIR. The company's post-money valuation is now roughly $1.5 billion. The team says it plans to hire more talented staff, continue its AI research, and build new products and features that it hopes will empower the creativity of the hundreds of millions of Picsart users.
The app — which mainly uses a freemium model but a more robust paid option — has proven to be wildly popular. Revenue has topped more than $100 million as of August of 2021 and the app hosts more than 150 million users per month, most of whom are under the age of 35. Picsart's main appeal is how easy it is to use, and the addition of the simple one-touch background removal tool builds on this expectation.
The background removal tool is available starting today and is included with Picsart Gold, which costs $4.66 a month.