Picsart Launches a Free and Unlimited AI Text-to-Image Generator
Picsart has created an artificial intelligence-powered text-to-image generator that lives inside of its extremely popular mobile photo editing app and allows users to create an unlimited number of images based on text descriptions for free.
Picsart says its artificial intelligence (AI) Image Generator, which is based on both an open-source Stable Diffusion model and in-house technology, provides a unique, free, and seamless end-to-end editing experience by offering the ability to create AI images in seconds.
"Users can then go on to edit their AI creation with thousands of stickers, tools, filters, fonts, and more — all within the Picsart app," the company says. "The content generated by users is then shared with the community to continue utilizing in the platform's free-to-edit library."
The company explains that anyone can generate as much content as they want, but that content then becomes available to the entire Picsart community to also use.
At launch, Picsart's AI Image generator is accessible on Picsart for iOS and Picsart's Web editor. In addition to the text field, Picsart also provides a set of selectable image styles that allow users to add a type of visual flair to generated images in addition to the description of the image itself.
For example, the two images below were created with the text "man with a camera:"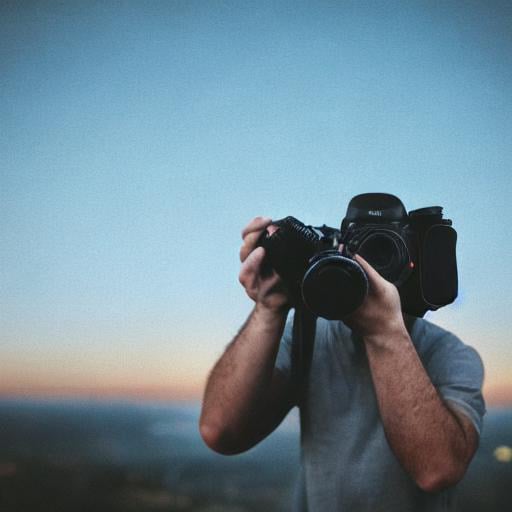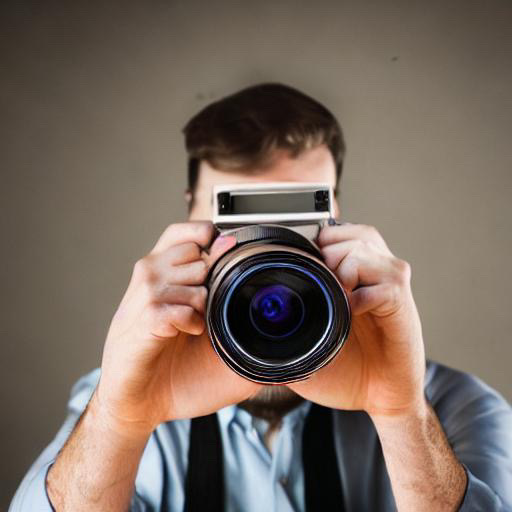 But these two images were created using the text "panda wearing sunglasses" but with that addition of both "psychedelic" and "bokeh:"
There are already a large number of AI-generated artworks in a library on the website which shows what some other creations look like.
Picsart isn't stopping with images, and in addition to the text-to-image generator, the company also announced what it calls AI Writer. AI Writer includes an ad writer, social media bio creator, rephrase, and marketing slogan maker. Built into its Quicktools, which is a suite of more than 30 free-to-use photo, video, and document editing tools that is accessible via a web browser, users enter a few quick prompts, select a voice/tone, and the copy is generated in seconds. The AI Writer is based on OpenAI's GPT-3.
"Generative AI is a powerful new resource for visual creators and anyone who needs content," Hovhannes Avoyan, Founder and CEO of Picsart, says.
"There are two huge advantages of this technology: the first is making creativity accessible to new people and the second is increasing productivity for those who already create. The tools we're launching today are the first of many generative AI features we plan to roll out."
Both new AI tools are available starting today.
---
Update 11/2: After publication, Picsart provided more information on the basis of the AI algorithms, which have been added above.