Santa Paraglides Through the Sky Throwing Cameras at People Below
A flying Santa has been throwing cameras to people from the sky. But instead of using a sleigh, he's paragliding.
Professional speedrider Valentin Delluc has teamed up with Insta360 to shoot an awesome video of him flying through the skies dressed as Santa Claus.
Speedriding, also known as speed-flying, is a discipline of paragliding that sees daredevils hurtling down mountains with a parachute and a pair of skis attached.
The video is filmed on an Insta360 X3 camera. The 5.7K 360-degree camera is mounted to Santa's sack, giving viewers a thrilling third-person view as he flies through the Avoriaz ski resort in France.
"Using the Insta360 Invisible Selfie Stick in my backpack you get some insane third-person angles. I use it in all my different sports: skiing, speedriding, speedflying, base jumping… You name it! It really helps capture the fun I have in the air," says Delluc.
Speedriding
Speedriding is a new sport that's not well-known to the public.
"For those of you who don't know, speedriding is a discipline that combines freeskiing and paragliding, where you fly through mountains with a small paraglider wing and skis," says Delluc.
"Exploring the possibilities and limits of my sport motivates me a lot. Some ideas for a run come from my freestyle skiing experience, and ultimately, 99% of the time when you land after a speedride, you're smiling!"
Delluc prepared for the shoot by focusing on the special tricks he pulled off in the video. Mindblowing stunts that included sliding on top of a chairlift.
"You can't really train before as you need a special approval by the ski resort," he says.
"It's not something that's done very easily to be honest [sliding on the charlift]. And, you need to keep enough speed to jump over the clamps and not hit them, but not too much to slide off the cable… It's all about balance."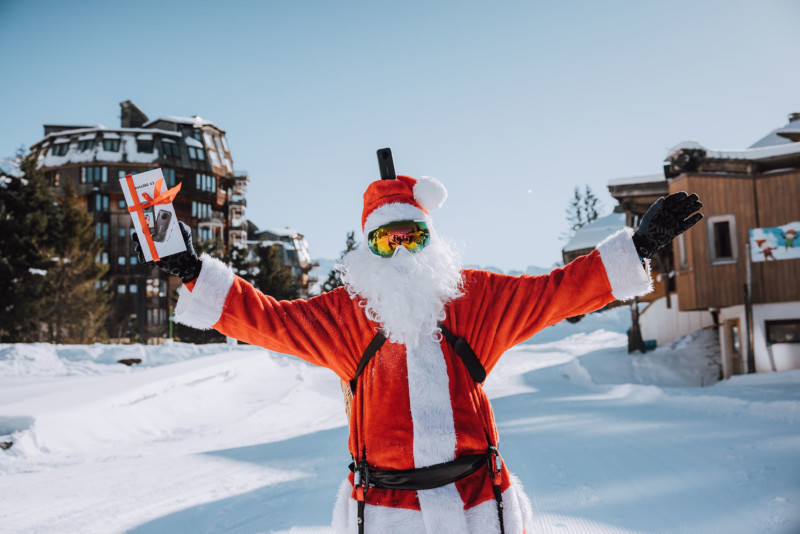 The Insta360 X3 is the company's flagship camera. As well as recording 5.7K 360-degree videos, it also takes 72-megapixel photos. The X3 boosts the size of both the sensor and display over the previous model, the One X2.
---
Image credits:Photos courtesy of Oliver Godbold.