The Laowa 19mm f/2.8 is a Distortion-Free Manual Lens for Fujifilm GFX
Venus Optics has announced the Laowa 19mm f/2.8 Zero-D GFX, a manual-focus prime lens for Fujifilm's medium format camera system that promises a 110-degree field of view with close to no distortion.
The medium format ultra-wide lens is also fast, which Venus Optics says is designed to help photographers create pleasing out-of-focus backgrounds and also better work in low light conditions. The lens is also strikingly small and the company says it is significantly lighter than most GFX lenses on the market: it weighs 546 grams (about 19.3 ounces) and is 80mm (about 3.15 inches) long.
The company touts the ultra-wide 110-degree field of view as ideal for landscape, interior, nightscapes, and architecture photography, particularly because of the low level of distortion that the lens produces despite that wide angle. Due to the larger medium format sensor size of GFX, the lens is equivalent to about 15mm on a 35mm full-frame sensor format.
That "Zero-D" in the product name is Venus Optic's claim to basically no visible distortion in images which it says makes the lens particularly suitable for architecture and interiors since straight lines are retained and don't need to be corrected for in post.
The Laowa 19mm f/2.8 Zero-D GFX also has an 18-centimeter (about 7.1 inches) close focusing distance that Venus Optics says allows photographers to get extremely close to subjects while still being able to include some background information to create "visually impactful" images.
The lens is constructed of 12 elements arranged into 10 groups, which includes two aspherical elements, three extra-low dispersion glass elements, and one ultra-high refractive glass element. The lens has an aperture range of f/2.8 through f/22 via a five-bladed diaphragm, which Venus Optics says also allows it to produce 10-pointed sunstars.
Venus Optics says the focusing system, which is entirely manual, is similar to the scale adjustment system found on the Laowa 14mm f/4 FF RL Zero-D.
"This is easy for users to adjust the focus marking against their own cameras. The actual infinity marking can be calibrated exactly on the infinity mark, making it helpful when shooting in the field, especially at night when doing astrophotography," the company says.
In addition to some examples above, below are a few additional sample images captured with the lens: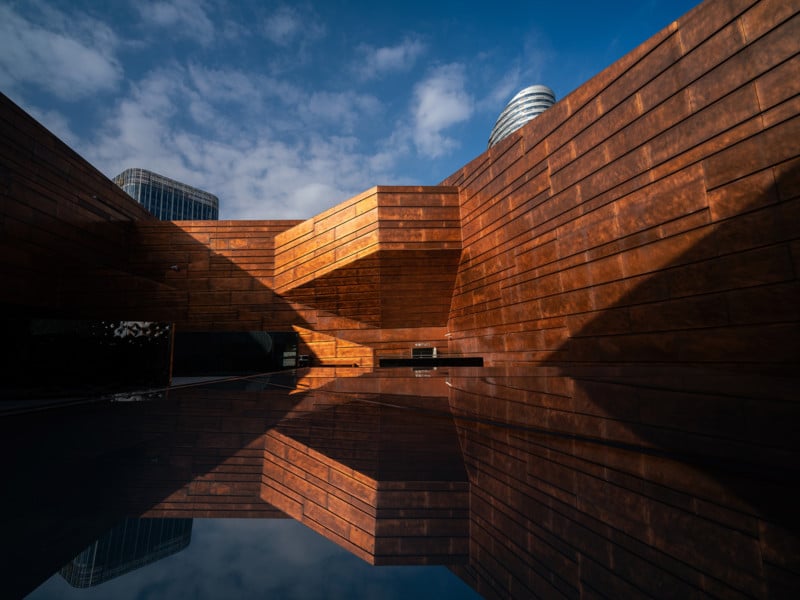 The Laowa 19mm f/2.8 Zero-D GFX is available for $999 directly from the Venus Optics website.
---
Image credits: Venus Optics