Vivo X70 Pro+ Review: An Encore Ready to Take on the Best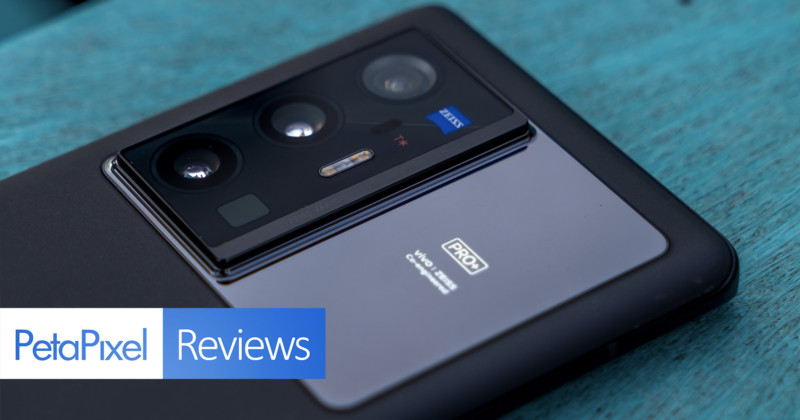 Vivo believes it has a smartphone worthy of being the best in the industry, and the results from its camera system lend some credence to that claim.
Mentioning the name "Vivo" as a phone brand to many in North America will often be met with a blank stare. Availability is still a major factor in this part of the world, whereas it has built a following in markets like China and India. Vivo is part of a wave of innovation in mobile photography coming from Asia, and the X70 Pro+ is one of the key devices looking to lead the way.
It's also the second flagship the company has released in 2021, and the X70 Pro+ comes only about eight months after it launched the X60 Pro+. That phone was the first to highlight Vivo's partnership with Zeiss, with a focus on the camera system's hardware as the key driver. This phone is the reverse, where the software is the defining point to shore up what the X70 Pro+ hardware is capable of.
Vivo still emblazons its flagship with the words, "professional photography," to indicate its lofty intentions. Whether it meets them or not depends on how you utilize the various tools within the X70 Pro+.
Design and Build
Vivo went bigger with this phone, stretching the AMOLED screen to a large 6.78-inches, making it both taller and wider than its predecessor. The screen gets a 2K resolution bump to 3,200 x 1,440, addressing a limitation from the X60 Pro+. It doesn't hurt to have peak brightness of 1500 nits and either 60Hz or 120Hz screen refresh rates, which can be done automatically through the Smart Switch option (it's on by default, and better for battery life).
Interestingly, the company also went with a matte finish on the back in lieu of the faux vegan leather of the X60 Pro+. Moreover, it includes a thin bumper case — with a textured leather-style back — in the box to add some protection. It's hardly rugged, but it does at least keep the rear camera bump a little safer from being totally exposed.
Finally, Vivo saw to it to add wireless charging to its best phone, something sorely missing from the X60 Pro+. Under the hood, the X70 Pro+ runs on the same Snapdragon 888 processor, and my review unit had the same 12GB of RAM and 256GB of storage. There are variants with 8GB of RAM and 512GB of storage as well. The storage part matters, since there's no memory card slot. Shoot a lot in RAW, or edit photos in bunches, and it adds up.
The Extended RAM feature from the previous model also comes back, only there's a little extra this time. It takes 4GB (instead of 3GB) of idle storage as memory when the system needs a boost, particularly with multitasking or memory-intensive tasks. I never had an idea if it ever kicked in while I was testing this phone.
If there's one thing that holds this phone back in North America, it may be the lack of support for 5G. It doesn't work with the Sub-6 and mmWave bands operating in this part of the world, so if you're cool with 4G LTE, then you will have no problem on that front.
Camera Features
Zeiss's T* Coating only applied to the main camera on the X60 Pro+, but here, it's on the entire array. The promise is the same, which is to reduce reflections, stray light, ghosting, and other image artifacts. Vivo claims it also upgraded the glass lenses to "ensure extra-low dispersion for improved image quality."
The X70 Pro+ uses the same rear camera array as its predecessor, except for one particular difference. What is definitely the same is the 50-megapixel main camera (23mm equivalent), which retains the same 1/1.3-inch Ultra-sensing Samsung ISOCELL GN1 sensor with an f/1.57 aperture. It also retains the 100-megapixel High-Resolution mode to maximize the size of the sensor.
The 48-megapixel ultra-wide camera (14mm equivalent) uses the same Sony IMX598 sensor, including a 114-degree field of view. A newer addition is the Gimbal embedded in it, which uses Vivo's own 360-degree Horizon Leveling Stabilization technology to steady both still images and video as you shoot them.
Things start to differ in the two telephoto lenses. Rather than bring back the 32-megapixel telephoto that was for portraits in the X60 Pro+, Vivo opted to go with a 12-megapixel Sony IMX663 sensor. It maintains the 2x optical zoom (50mm equivalent), yet has a much wider aperture at f/1.6 (vs. f/2.1), larger 1.22 Micron pixels (vs. 0.8), and has optical image stabilization (as opposed to not having it at all). The 8-megapixel periscope telephoto with 5x optical zoom (125mm equivalent) is a carryover from the previous model. The same is true of the front-facing camera.
Vivo did add what it believes is a key component to help the whole array in the form of its own Imaging Chip V1. This is essentially the company's proprietary image signal processor, and one advantage, apart from better power consumption, is the much brighter image preview in low-light and night conditions.
Software Features
As I noted before, Vivo emphasizes its software computation as a means to producing better shots. That's not just because of the sheer breadth of shooting modes and settings available to start with on the X70 Pro+, it's also about how Vivo wants its own chipset to render those images after you capture them.
Vivo's engineers wisely didn't shackle any improved computation to the camera's AI Scene Optimization, a mode that frankly does more harm than good in certain situations. Sometimes it saturates colors too much, other times blows out highlights because it thinks I want extra contrast in a daytime sky. It's not terrible, by any means, but with so many tools to work with, it's probably best to keep that particular AI off.
If you're coming from the X60 Pro+, you won't see much has changed with the interface and the modes you can shoot with. That's not surprising, given the short launch cycle between the two devices, and it wouldn't be worth squeezing in more without the underlying software getting better. Even so, unique modes, like Long Exposure, Supermoon, Astro, Pro Sports, and Double Exposure are there when you want them under the "More" section.
Zeiss never really made its presence felt on the software side before, but now contributes four classic bokeh effects to the Portrait mode: Biotar, Sonnar, Planar, and Distagon. Those come on top of the handful Vivo already includes. Previously, Vivo embedded Zeiss' Biotar style into Portrait, except you now start out with a natural look, which is a better way to begin, given the better sensor on that 12-megapixel telephoto portrait lens.
While the X70 Pro+ runs on Android 11, Vivo's Funtouch 12 is the overlay, and thankfully, it's stable and doesn't interfere with any of the camera functions. I'm not sold on Funtouch as anything special, but I can appreciate a company sticking to limited bloatware (at least with my review unit) and not force-feeding apps, services, or features onto me.
Image Quality
Main Camera
Image quality largely rests on the tone that the main camera sets. Zeiss's T* Coating was already carried over from its predecessor, so I would expect similar results in reducing lens flare and other unwanted issues, which leaves Vivo's V1 chip to deliver something new.
For the most part, the main camera will capture excellent shots in a variety of conditions. The tonality is nice, though I did grow a bit annoyed at how often I had to dial down the exposure to get more detail from highlights. HDR kicks in when you want it to, but it doesn't impact an image's composition quite like, say, a Google Pixel might. One thing is for sure and that's how bright and detailed the preview will be before even snapping something. The V1 chip helps dial up the exposure compensation to help you see exactly how a shot will turn out before you take it. Even when I wasn't using Night mode in a dark area, I knew what I was l looking at, making framing a shot so much easier.
If there's a certain element to a scene that makes the software work harder, the cracks start to show. Higher contrast scenarios force you to choose between the shadows or highlights when you adjust exposure. This is different from what you would do with Night or Pro mode, where software computation is rendering an image without compositing or just leaving it to what you chose as your own manual settings. Vivo's software is smart, just not working at a genius level yet. You see the rendering happening as the image saves to the phone's Gallery, and one thing that stood out to me was the way it softened bright highlights, like a fire or the sun. To me, that was an indication of how the processing here differs from the X70 Pro+'s predecessor. It doesn't oversharpen a lot, either, which was good to see.
When photos are on point, though, they are superb. As before, the main sensor can shoot at 50-megapixels under the High-Resolution mode, but I only sparingly used it, as I liked what I could get in more varied settings with the larger pixels in the binned 12.5-megapixel output of the main sensor.
Ultra-Wide
Vivo's improved Gimbal Stabilization doesn't apply to still images, so you don't get any advantage in that regard. Not that it's necessary, given that a wider field of view also means less of a chance of ruining a photo through shaky hands, though low-light shots could always use a stable hand.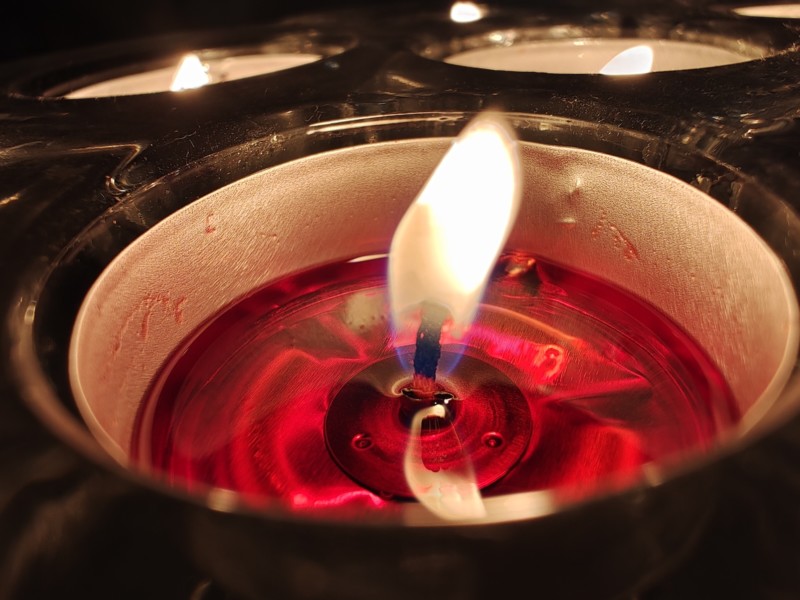 On the face of it, the ultra-wide sensor doesn't really capture images any differently, though rendering is a little better, particularly in higher contrast scenes. Toggle HDR on and it does its best to balance shadows and highlights. The tighter f/2.2 aperture isn't always great for low-light shots, but results aren't bad in many instances.
Telephoto and Hybrid Zoom
Not much changed here as far as what you can expect, though again, rendering is slightly different. That means a little less sharpening to try masking imperfections and add some edges to every shot. The brighter the conditions, the more detail — and less processing – you get. I found a pretty big difference in how zoomed daytime shots turned out compared to those without much natural light.
That's easy to understand with an f/3.4 aperture, and despite improved software, zooming farther doesn't make things look that much better. The 60x hybrid zoom is just as awful as it was before, and even at 10x, I find Samsung's Galaxy S21 Ultra does a better job maintaining higher levels of detail. I still don't understand why Vivo doesn't present other distances in the interface. Pinching to zoom in isn't precise unless you go all the way to 60x. The company should be promoting lower, not higher, hybrid zooms to deliver more usable images. Vivo's V1 chip doesn't impact the telephoto lens as much as the others, especially the more you digitally zoom in.
Portrait mode
A totally different sensor, better optics with Zeiss's T* Coating and a wider aperture, and larger pixels combine to make Portrait mode better than it was in the previous model. The X60 Pro+ used a 32-megapixel sensor with a tighter aperture and no OIS, struggling to produce good shots in more challenging conditions. That's less of an issue with the setup in the X70 Pro+, where portraits come out looking considerably better, especially in low-light or night shots. Vivo includes a Night mode shortcut at the top of the interface to help out when necessary.
The 2x zoom is the default, representing the 50mm focal length, but you can also shoot with the main camera at 1x, or the telephoto at 5x. There's an abundance of additional features to manipulate the image, my favorite of which is changing the aperture and focus after taking the photo. Your f-stop range sticks to f/0.95 through f/16, with f/2.0 always being the starting point. You can always revisit the image later and change it again, something I found useful when sharing a photo with someone who either wanted more or less bokeh. Zeiss' bokeh effects aren't bad, though I wasn't totally sold on their aesthetics. I would try them in similar settings and couldn't always tell the difference between them.
The good news is that portraits look good in more varied settings. They're also easier to shoot in low-light because the V1 chip illuminates the screen to make everything highly visible, even when attempting a portrait in really dark places.
If I had one concern, it would be with the beauty features, which are numerous and kind of creepy. Softening skin is one thing, but whitening, thinning, and reshaping faces, noses, eyes, jaws, and cheekbones is probably not the best way to build confidence. I know these are more common in Asian markets, so may not have the same resonance in North America, but seeing them is an odd juxtaposition compared to the devices we regularly see on this side of the pond.
Pro Mode
There are two things that work with Vivo's Pro mode. The first, is the way it tries to qualify users by explaining what the different features do, and the second is funneling in a lot of supporting access to the whole mode. You can still shoot with all four lenses, as well as capture images in RAW or SuperRAW, the latter of which is a newer 14-bit mode within Pro. In effect, it brackets up to 10 RAW photos in an attempt to reduce noise and produce better dynamic range. You can also choose to do bracketed shoots with regular RAW when you select Bracketing in the Pro mode's own settings, letting you choose between three, five, or seven photos at EV intervals between 0.3 and 1 EV.
Why Vivo doesn't include focus peaking is beyond me. For a company that has tried throwing the kitchen sink into its camera array, I have a hard time understanding why something that basic isn't available here. A histogram is there in the Pro settings, as is a level meter, but nothing specific to focusing.
In any case, you can get great shots using RAW or SuperRAW, albeit with optimal conditions making a bigger difference. For example, when I tried shooting at night, I had to make a number of adjustments to try limiting how much bright light sources impacted the shot's dynamic range. It's nowhere near as bad as what I saw in the iPhone 13 Pro and Pro Max, but still something I wish Vivo would've improved further, given how much it hyped its V1 chip.
Night Mode
Speaking of night shots, Night mode was actually a weaker link in the X60 Pro+, and while not a massive shift in the right direction, does perform better in the X70 Pro+. The main reason why is because the dynamic range and detail are better, especially when you manually adjust exposure. Available light still makes a huge difference, but adding SuperRAW gives you a little more leeway to capture the same scene with multiple settings.
The Style sub-section is also back again, giving you the same color balance filters as before, which are worth using when you want to add something unique to the shot. They're not exclusively for night shots, but work best after sunset. You can also enable the Long Exposure special mode within the Night mode to capture traffic light trails, fireworks, and star trails, including how long you want the exposure to be. You can also access Supermoon and Astro special modes directly when you want to capture the moon or stars. Even take night or low-light panoramics when you want.
That's all more than pretty much any other phone's night mode offers. Just exploring its options can take time, which is why I recommend knowing where everything is before going out into the field where evening and night conditions can change quickly.
Special modes
I mentioned some of the special modes already, which you can find under "More" in the interface. Long Exposure was easily my favorite because it was applicable to both day and night conditions. As an example, trying to capture that waterfall in Pro mode was difficult because I could only lower the ISO, not raise the aperture when trying to shoot it at a slower shutter speed. Long Exposure has a setting for water flows, so using that produced a shot that was neither over nor underexposed. Mysterious Mist was another one that could work when capturing moving people or objects, especially in the daytime. The others work best in low-light situations.
Vivo didn't really touch the others all that much, preferring to let the V1 chip help render them better this time around. I didn't see a significant difference when I tested them, though perhaps we'll see some progress there moving forward.
Video Features
One thing about the ultra-wide camera is when you enable the Horizontal Line stabilization to take full advantage of the Gimbal, you also max out your footage at 1080p and 24 or 30fps. Not ideal when you want smooth shots at no less than 4K. Vivo put the Gimbal on this lens to accommodate the obvious crop factor to help make video come out looking smoother. And it does look really smooth. Record something steadily while walking and you won't see it ruined by jittery shake. It's just not going to be at full resolution, and HDR won't apply, either.
Unlike its predecessor, the X70 Pro+ lets you record footage with all four lenses, so there's extra versatility that way. It's just that with 4K enabled, you can only use standard stabilization, regardless of the lens you choose. You can also shoot in 8K, but not sure how much you'd want to do that if you have no screen to view it on afterward.
One good thing Vivo addressed was making its Movies section (formerly Cinematic Master), which shoots at a 2.35:1 aspect ratio, able to work with a 24fps framerate. If you're going to be "cinematic" about anything, you should at least offer that framerate as an option.
One of the Best Smartphones for Photography
The Vivo X70 Pro+ doesn't have a phone camera array, it has an arsenal. I can see it feeling overwhelming to people who aren't as savvy with photography, but it is worth learning what this phone can do to get the most out of every photo. I noted in my review of the X60 Pro+ that the interface and settings required patience and deliberation because of how layered it was. It's no different here, and I'd say that also applies to users who know their way around a camera.
The fact that it is a quality phone is obvious to me, and it's just as clear that its camera is among the best in the industry right now. Showing others photos of light trails or Lightroom-processed SuperRAW photos always came with responses like, "How can I get that on my phone?"
What irked me was the Zeiss connection. Its T* Coating did help reduce artifacts on all the lenses, except its software contribution is harder to read. In that regard, Vivo played up its own V1 chip, while Zeiss's presence is mostly relegated to four bokeh effects in Portrait mode. If this partnership is to yield more, we need to see more of what Zeiss can bring to the table here.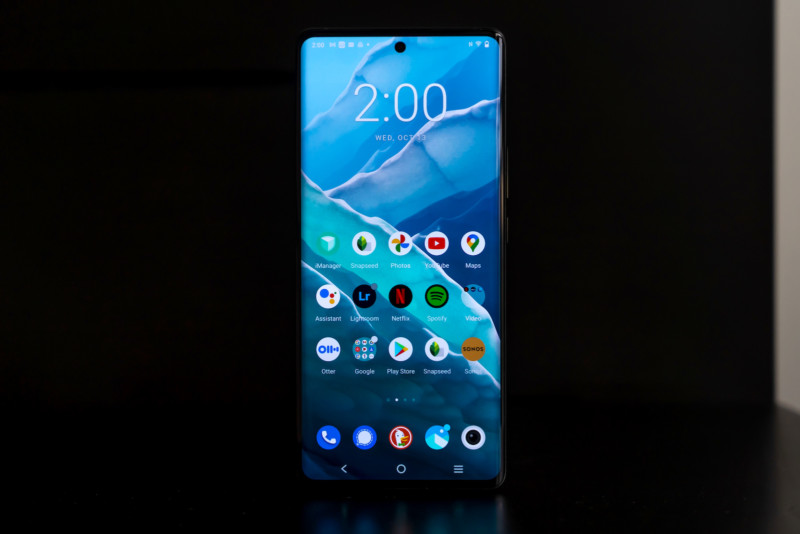 Are There Alternatives?
The X70 Pro doesn't have every single spec and feature the Pro+ has, but it's no slouch when it comes to putting out great shots. Apple made some decent strides with the iPhone 13 Pro and Pro Max, save for the issues around bright lights and dynamic range. Still, for photos of people, Apple may have an edge over Vivo's flagship.
Google looks to make a big camera splash with its Pixel 6 lineup, and that will mean a competitive shakeup for everyone else. The Samsung Galaxy S21 Ultra is still kicking around, as is the OnePlus 9 Pro.
Should You Buy It?
Yes, if you can get your hands on one. Not to mention if you're cool staying connected without 5G in this part of the world. It's hard to find a phone camera array this versatile, and assuming Vivo continues to improve its software computation with updates to the X70 series, then it will only make one of the best mobile photography options currently available even better.
It's a pricey proposition, though. Converted to U.S. dollars, you're looking at between $1,050 and $1,080, which is more than the base variants of other flagships, including those from Apple and Samsung. Keep that in mind before you go reaching for the X70 Pro+.