Samsung Galaxy S22 Ultra Camera Review: Incrementally Better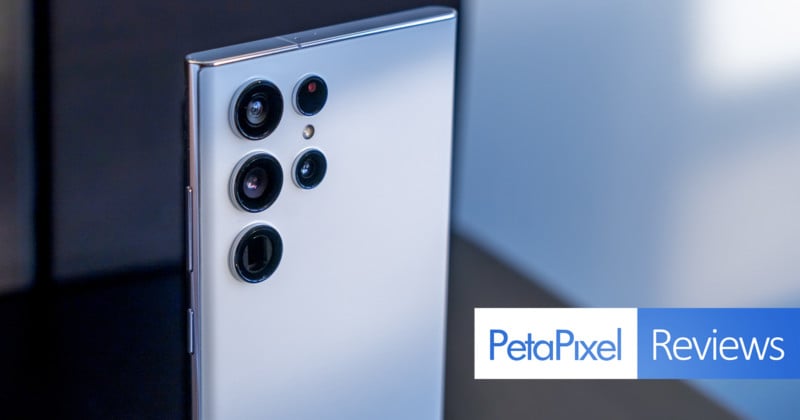 Every time Samsung launches a key phone, it points to its camera performance as a reason to take the plunge and plunk down the money to go the premium route. And while things are certainly improved here, they are only incrementally so, at least for now.
Any big Samsung launch comes with hype attached, but I always try to pick up on hints when looking at both the presentation and details. In the case of the Galaxy S22 Ultra, it wasn't so much about what was new but rather what was supposed to be better. By now, we should expect incremental steps, rather than bigger leaps, and that's very much what's happened here.
Even so, much as things stay the same, a few also changed. Is it enough to push Samsung to newer heights in a tighter mobile photography race? The real answer may need time to reveal itself.
Design and Build
Familiarity is a common theme with this device. Samsung did manage to flatten much of the back to the point where there is no longer a camera bump. Each lens is still elevated, yet the module housing the rear camera array is now level with the rest of the back panel. Aesthetically, it's easy to like the change, and it is unique for Samsung in this instance because the sibling Galaxy S22+ and S22 still retain the bump from last year's models.
The matte back also keeps some of its shine, and Samsung has figured out how to do it without fingerprints blemishing the whole veneer. Curved edges look nice, but don't always translate to a secure grip when taking photos because of the smoother aluminum covering either side.
The 6.8-inch Dynamic AMOLED 2x display is still as vibrant as ever, and the minuscule 0.1-inch reduction over last year's won't be noticeable. What is noticeable is the S Pen that comes out of the holster at the bottom, effectively turning the Galaxy S22 Ultra into a quasi-Note. It's the first time a non-Note Samsung device comes with an S Pen inside, and that does play a role on the camera side.
Samsung is also going further on internal storage, including a 1TB variant it sells exclusively at its own stores. The microSD card slot is now a thing of the past for the company's flagships, and with it now pushing RAW photos as a key feature, space could be a factor if you plan to shoot a lot of them.
Camera Features
Here is where things get a bit confusing. Samsung chose to use its own ISOCELL HM3 image sensor for the main rear camera, though claims it's a better version than others who use it, or at the very least, can output better images. There is a software component to that, which I'll also get to, but the gist is that 108-megapixels is no longer supposed to just be a lure. It's meant to be an effective piece of the overall kit, still shooting as a 23mm equivalent with an f/1.8 aperture.
What is less clear is what the other lenses are all about. The 12-megapixel ultra-wide (13mm equivalent and f/2.2) appears to be the same IMX555 Sony sensor from last year's model, though Samsung hasn't clarified. I've asked the company and have yet to hear back one way or another.
The 10-megapixel telephoto has a 3x optical zoom, making it a 70mm equivalent and f/2.4 aperture. Sticking to the layout from last year, the second 10-megapixel telephoto lens returns with a 10x optical zoom and 230mm equivalent with an f/4.9 aperture. Meanwhile, for those into selfies, the 40-megapixel front camera is always available.
Much like how it unveiled the Galaxy S21 Ultra last year, Samsung believes extra hardware muscle and software smarts are enough to get more out of the existing components. For those reasons, it's why the Galaxy S22 Ultra is lighter on "new" features and leans more on improving what's already very familiar to existing Samsung users.
Software Features
That is why software is the crux of this story. Never shy to exclaim the virtues of artificial intelligence (AI) in capturing better images, that truly is the name of Samsung's game with this phone. A good example would be Adaptive Pixel, which simultaneously takes two photos with the main camera's 108-megapixel and non-binned 12-megapixel output to merge them into one image. The idea is to get more light into a higher-resolution photo, while also cutting down the file size.
You wouldn't necessarily know it's happening because it all works in the background with the phone's NPU chip and image signal processing coming together to produce the best possible shot. The catch is that you have to shoot in the 108-megapixel mode because the main camera defaults to the binned 12-megapixel mode at all other times.
Samsung also played up its "Nightography" features, which it claims improve low-light shots by 23% because of the extra light coming in. I can't quantify that exact number, but in adding a timer, Samsung is trying to have it both ways, meaning it can simplify shooting at night, while also introducing some long exposure photography into the mix. The exposure timer changes based on how light or dark it is in the scene. Tap it and you can also go to Max when you need to go longer with the exposure.
The improved low-light performance extends to the front camera as well, but I'm not so convinced it makes a material difference to the ultra-wide and telephoto lenses. For video, maybe, where the ultra-wide plays a bigger role this time around, but it's a tougher call to make for stills.
Beyond that, the same modes apply, otherwise. Portrait mode gets its own night setting (both front and back), and Video and Portrait Video get some extras, too. Under More, you can add the supplementary modes to the main strip, including rearranging them to suit your tastes.
Image Quality
Main camera
While I would normally refer to night photography capabilities separately, it plays a big role in what the main camera does with the Galaxy S22 Ultra. Samsung clearly took the approach of "less is more" by not going for fancy shooting modes this time, focusing instead on simplifying common shooting situations. Night and low-light shots are definitely better with this phone, though it does largely depend on how and what you're shooting.
When you have decent light to work with, especially with reflections or multiple light sources adding character and drama to a shot, the Galaxy S22 Ultra stands up with competitors. The darker it gets, however, the more you have to work to get the same results. You notice it more when zooming in to inspect detail, which shows hints of noise and pixel bleed. I assume Samsung will try to smooth things out further with upcoming software updates, but we'll have to wait and see.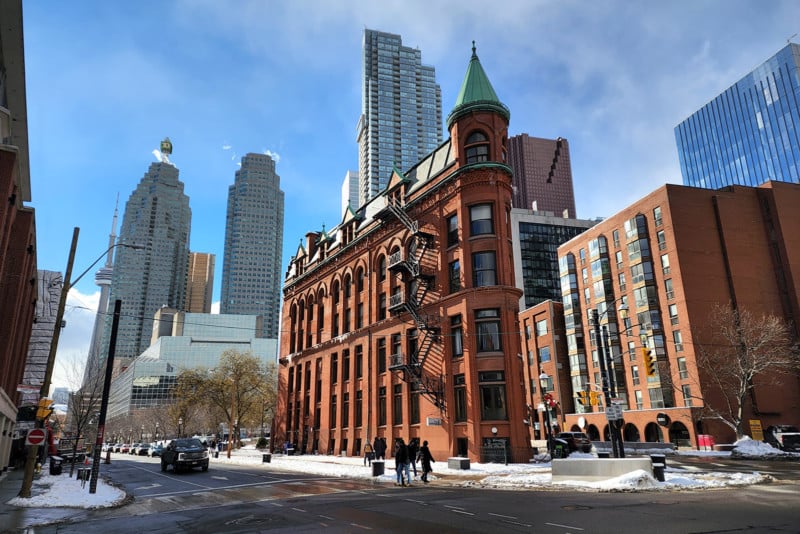 During the day, photos have plenty of detail, with good color and contrast to churn out very respectable images. Samsung's been dialing back its previous lean toward saturation the last two years, preferring to now go with a natural tone that works better in most scenarios. I like the improving results, though I do notice color temperature and white balance can change pretty dramatically based on where you are. For instance, certain indoor shots come out looking really warm, whereas others outdoors tend to go with a cooler one. It also sometimes flips the other way, giving me the impression that the image processing needs a little refinement.
When you know how to shoot in Pro mode, the above are not a factor because you can adjust them, but for those who don't, the inconsistency may become noticeable and users won't know why. As for the 108-megapixel camera, the needle moves a little forward, but I think a software update is necessary to get closer to what Samsung described when talking about it. You still get the best results in good lighting, and for now, I recommend leaving the Detail Enhancer off because it tries too hard to sharpen a photo when the sheer number of pixels involved doesn't really need it.
Ultra-wide
Apart from slightly better results in low-light, I'm not sure this lens got a whole lot of love in this go-round. It's still the same 123-degree field of view, so angles and perspectives don't change, and output is, at least to me, only marginally better than the Galaxy S21 Ultra. You may find some chromatic aberration and distortion creep in along the edges– something Samsung is still working to eliminate.
What I like more is that the lens plays a bigger part in Pro and the video modes. The Auto Framing mode that zooms in and out to keep people in the frame utilizes the ultra-wide lens to make that happen. It works pretty well, too, though a shame it doesn't apply when using the same lens in Pro Video.
Telephoto Lenses
You can expect some improvement here, much of which is driven by the software. Whether it's the 3x zoom or 10x zoom, either lens will get you a decent shot in good lighting. Just don't expect great results at night, mainly because the tighter apertures and smaller sensors (compared to the HM3) aren't quite good enough to do that much better. I will give credit to the 30x hybrid zoom for how good it can be in ideal lighting conditions, despite how it mixes in digital cropping. I won't go into the 100x Space Zoom because it still produces terrible results.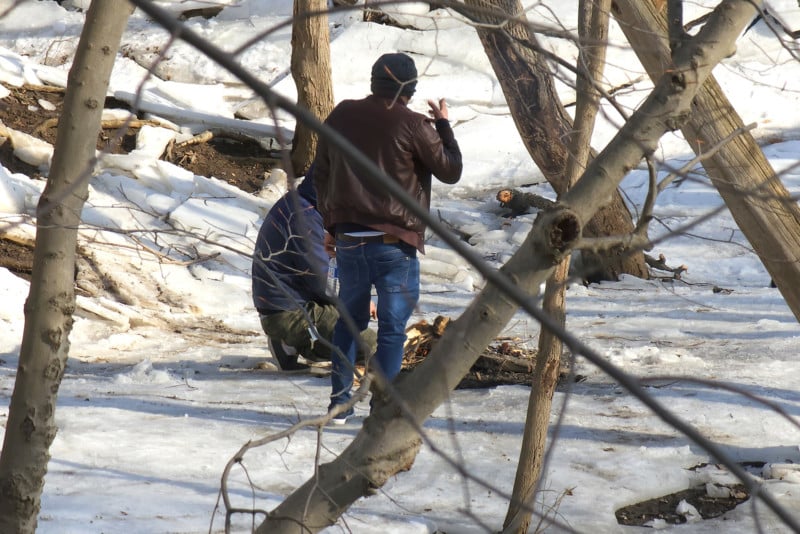 Pro Mode and Expert RAW
The Galaxy S22 Ultra might be the first device that I can remember where Samsung plays up RAW photography in a substantial way. Unfortunately, it did a poor job explaining the different elements involved, and so, I had to figure them out for myself. For example, Pro mode still lets you shoot with control over the same tools as before, including the ability to capture RAW images.
What is different is that Expert RAW is a wholly separate app that offers 16-bit RAW capture. That app is not on Google Play, but rather the Galaxy Store, and is not pre-installed on the device. The interface otherwise looks the same, and just as importantly, you can use all four lenses with either method. Samsung presented it as a big step toward better photos in post-production, though I'm still expecting more to come on that going forward.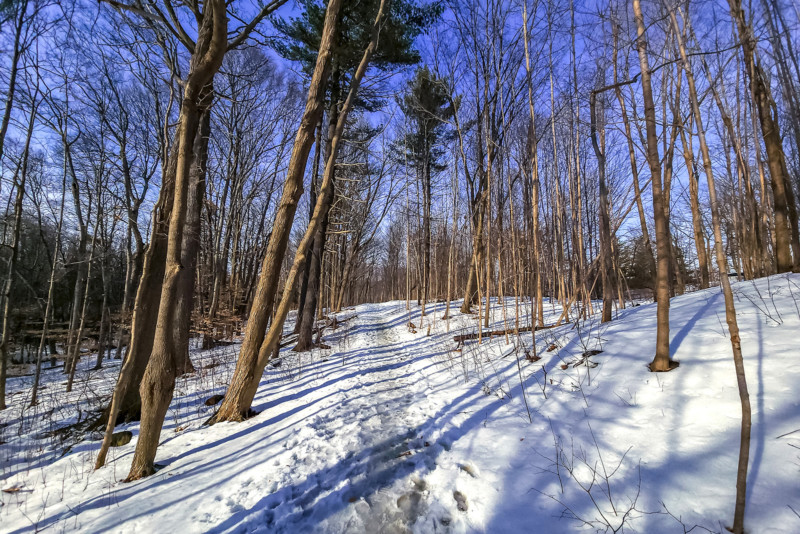 I did pick up on a little tweak when using the S Pen with both modes. Pulling it out and clicking the button didn't always snap a photo. I had to hold the button down, see the pen icon onscreen turn purple to activate Air actions, so it could then work. This is super convenient for long exposure shots.
Video Features
I touched on video a little earlier, and the key changes in the video department relate to low-light performance, plus better stability when either the phone is moving, or the subject is, while you're tracking them. Samsung claims it's a 58% improvement, but I can't be sure of that. It can also automatically adjust the framerate based on what you're shooting. For instance, if it's at night at 24fps, the phone tacks another 12 frames per second to match what it already captured to keep footage consistent.
Overall, it does feel smoother, but again, it may not be something you care about if you prefer to use Pro Video, where these features don't apply. More recent additions from past launches, like Single Take and Director's View continue to stick around, albeit with little to note as far as improvement.
A Move in the Right Direction
I don't mind so much when a company doesn't try to wow people with some new mode or feature and prefers to focus on actually improving what's already there. Samsung is known for gimmicky experiments, yet I didn't feel like the Galaxy S22 Ultra was made that way. It improves output in some key areas and portends further upgrades as the software gets better in the coming months.
Bringing the S Pen into the literal body of the device makes the Galaxy S22 Ultra as much of a Galaxy Note as any other Samsung phone could possibly be. The pen's utility for photography is largely limited to a remote shutter, though it is an excellent tool for more precise editing afterward, like in Lightroom or Snapseed. The Air actions are mostly finicky, though the key ones, like switching cameras and shooting a photo or video are far more reliable.
Are There Alternatives?
Right now, as of this review, the Galaxy S22 Ultra doesn't feel like a leap ahead of its predecessor, which makes the Galaxy S21 Ultra a worthy alternative. Especially if it gets some of the software upgrades, though we'll have to see how that plays out, given the newer Snapdragon 8 Gen 1 chipset in this one. Google's Pixel 6 Pro is a seriously good shooter, though it still lacks a manual mode for firmer user control. Not to be outdone is the Vivo X70 Pro+, with its arsenal of photography features. The iPhone 13 Pro is a very capable shooter if you're leaning toward iOS.
Should You Buy It?
Yes, but only if you're upgrading from an older device — given it starts at $1,099 for 128GB — or if you really want to relive the experience of a Galaxy Note. While photos and video do look great coming from the onboard cameras, the improvements are still incremental, rather than eye-popping. If you can wait, give it a little time to see how much better Samsung gets when it ramps up the software updates.