Xiaomi 12S Ultra Review: The Turning Point of Smartphone Photography
What happens when you fully utilize the biggest sensor ever found in a smartphone to date? Xiaomi has done it, and the results suggest mobile photography could take a big stride forward because of it.
The Xiaomi 12S Ultra is a phone few in North America will likely ever see or hold. Thus far, the company only released it in China, and while there are ways to sideload the Google Play Store and other banned apps, this phone comes off as more of a glimpse into what another market is getting to use with regularity.
It's not often that a phone comes fully utilizes a Type-1 (13.1 x 9.8mm) image sensor (what we previously referred to as 1-inch). Although Sony's Xperia Pro-I used the same sized sensor, it was cropped due to physical lens limitations. That's not the case with the Xiaomi 12S Ultra, giving it the title of the first true use of that larger image sensor size.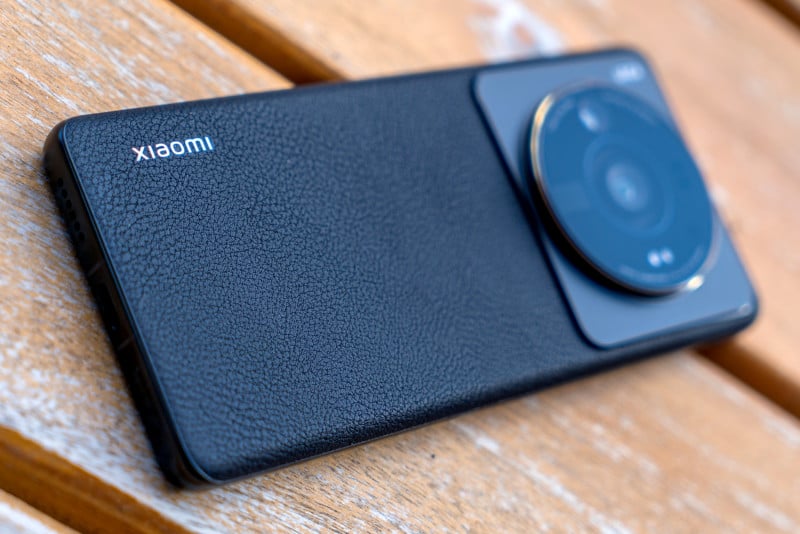 Then there's the partnership with Leica, meant to expand things on the software side to deliver some of the best photos you can capture on any phone today. Does it deliver? Let's get into it.
Design and Build
The use of a Type-1 sensor complements the DSLR styling for the rear camera array. Circular arrays are hardly new, but this one just looks serious out of the box. The leather back panel only adds to the look, almost like the phone is an ode to the retro look of DSLRs from the 1960s or 70s.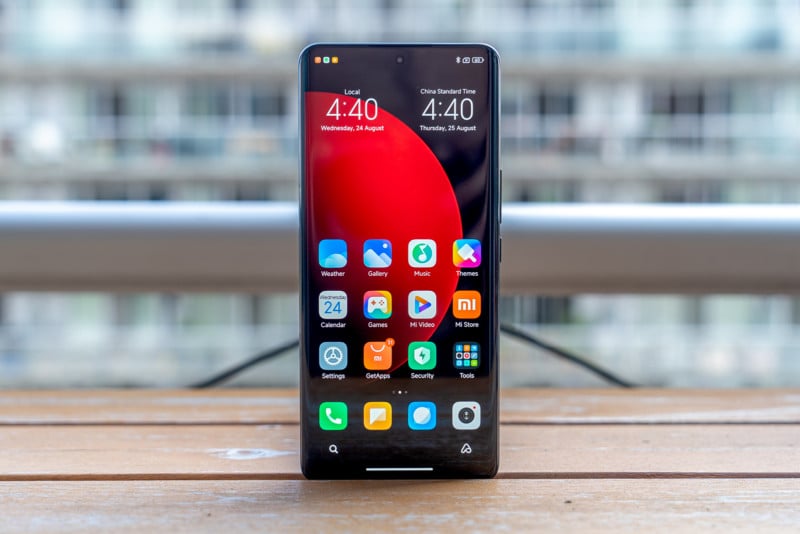 It is, in many ways, a good-looking phone because of the back — not that the 6.73-inch AMOLED on the front isn't a nice complement. It's actually the same display Xiaomi used in the 12 Pro. The more I held and used the phone, the more I lamented Xiaomi hoarding it for the Chinese market. Thankfully, Xiaomi does include a thin silicone case in the box to protect the back, and slightly reduce the bump from the camera module. More often than not, I would set the phone face down out of caution for the camera, though tough glass does offer the array decent protection.
The 12S Ultra does come in a few variants, depending on whether you get 8GB or 12GB of RAM, along with 256GB or 512GB of storage. Not surprisingly, this is just the latest phone to use the Snapdragon 8+ Gen 1 processor. Needless to say, it supports Chinese bands, so using this in North America will mostly limit you to 4G LTE, as 5G compatibility is limited because of that. It does support wireless charging and sports pretty good battery life, based on my testing. Still, I can't say for sure, as my primary focus was to test out the camera, so don't know how well it would hold up as a daily driver with all other apps on board.
Camera Features
Without question, the 50-megapixel wide camera (23mm equivalent) is the star here. The Type-1 Sony IMX989 image sensor marks a first for smartphones in a couple of respects. It's not just the size of the sensor, but also that it's the same one Sony used for its excellent RX100 VII point-and-shoot camera.
As ground-breaking as that may seem, the presence of such an effective sensor doesn't automatically mean world-class photos. Software has to play a major role to make that happen, which is where the Leica partnership comes in. Its branding and presence are clear within the camera interface, particularly via two Leica modes called Vibrant and Authentic to emulate the brand's photographic styles. On top of that, you have a few Leica filters, plus three different modes within Portrait mode that clearly hold further influence.
This combination of a large image sensor and software collaboration can't be understated. It's the kind of thing we saw before when Leica and Huawei worked together to serve notice to the likes of Apple and Samsung they would take bigger leaps than either of them could.
The other two lenses aren't as illustrious, but they do have bright spots. The 48-megapixel periscope-style telephoto lens (120mm equivalent) with 5x optical zoom, along with the 48-megapixel ultra-wide lens (13mm equivalent) do present variety for those moments where the wide camera isn't the best option. I'm not entirely clear which image sensors Xiaomi used for these two supporting cameras, but it is possible they are Samsung Isocell JN1, like those in the 12 Pro.
Software Features
With Leica on board, Xiaomi says less about what it's actually doing on the software side, deferring to how the collaboration is pushing everything forward. In other cases, things aren't the same. Xiaomi makes no mention of ProFocus, the AI-assisted ability to track moving subjects introduced in the 12 Pro. There are motion tracking focus and capture toggles in the settings, but not the eye tracking central to how ProFocus worked on that phone, so it's not a complete "set" in that regard.
Leica Vibrant and Authentic are available in the Night, Portrait, and Pro modes, which does make things interesting. The standout special mode is Long Exposure, a carryover from previous Xiaomi phones. Supermoon is in a similar boat, emulating what Vivo has done before with its phones in capturing vivid moon shots.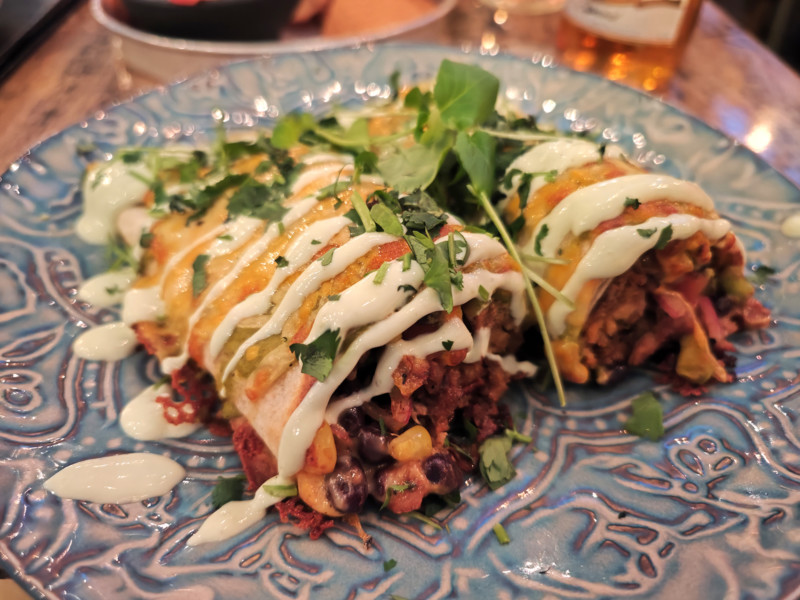 Captured in low-light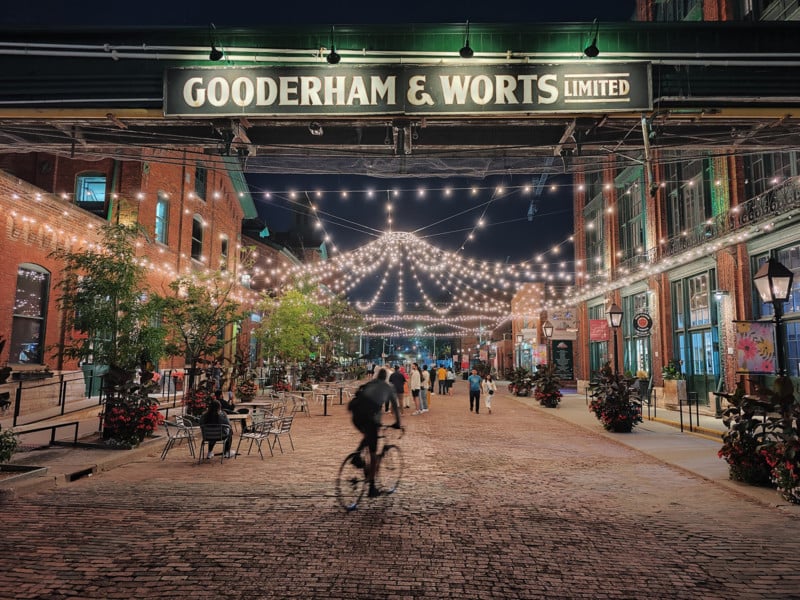 Night mode does have an automated element that increases or decreases exposure length based on how dark the scene is. I would've preferred there be a manual override to that because there's no telling how good the shot turns out without some intervention. Other night modes from other brands do allow that, and I was surprised Xiaomi didn't at least amend that here.
Image Quality
Main camera
By default, the wide camera uses pixel binning to shoot at 12.5-megapixels. The separate 50MP mode lets you shoot at full resolution, but with one big caveat: the Leica modes and filters become unavailable once you do. I'm not clear as to why, especially since the mode is available in Pro mode, but will update this review if I get clarity from Xiaomi.
Despite all that, the camera can truly capture outstanding photos. The beauty of it is that it requires less effort and intervention to make it happen, meaning you don't have to adjust exposure quite as much, nor turn the AI Camera setting on. I found the most success leaving HDR on and splitting the action between the two Leica modes. Where Vibrant added more contrast and pop to images, Authentic slightly muted things for a more natural look. The more I shot with them, the more I came to really like both of them.
Color reproduction is also representative of what Xiaomi managed to do before. I praised color output in the 12 Pro, and found this camera never looked ridiculously saturated when shooting images which can happen with other smartphone brands.
Low-light shots benefit greatly from the combination at work, though you do have to watch the exposure slider because the AI bracketing overcompensates for what it must perceive is too dark a scene. This is also something inherent in how the 12 Pro shot, so can't say I was surprised. It's a minor thing in the grand scheme, as the 12S Ultra can produce night shots rivaling the best in the industry.
Pro Mode
This mode deserves prominence for the simple fact it fits so well with such a large sensor. Taking some shots in RAW and processing them in Lightroom led to really good results. Despite the size of the sensor, noise can pose a problem in low-light conditions, but not as much as it would be on a phone with a smaller sensor.
Beyond the usual shutter speed, ISO, white balance, and focus adjustments, you can also adjust saturation, contrast, sharpness, and metering. You can shoot with any of the three rear lenses, and get focus peaking and exposure verification. Timed bursts are also an option for movement shots. For long exposure shots, the timers are there to keep your hands off.
As is customary for Xiaomi, it includes a glossary of all the features in Pro to help guide shooters on what they do. Definitely a good place to start to learn how to shoot in RAW with this phone.
Ultra-wide and Telephoto
There were fewer surprises for these two lenses owing to the familiar elements involved. Their image sensors aren't as capable, but Leica's software does apply to them in the right modes, so there is that. I still came away impressed at how shooting friends on a UTV at 5x zoom turned out: images not only had good color and clarity, but also excellent dynamic range.
The ultra-wide wasn't all that different, coming in handy in a variety of situations, proving to be flexible in where and what it could capture. While it was easier to stick to the wide lens for the sake of the 1-inch sensor, the two supporting cameras felt natural as alternatives. Light sources may still come out washed out, but I did find a softer tone with the 12S Ultra that mitigated some of the harshness of the 12 Pro.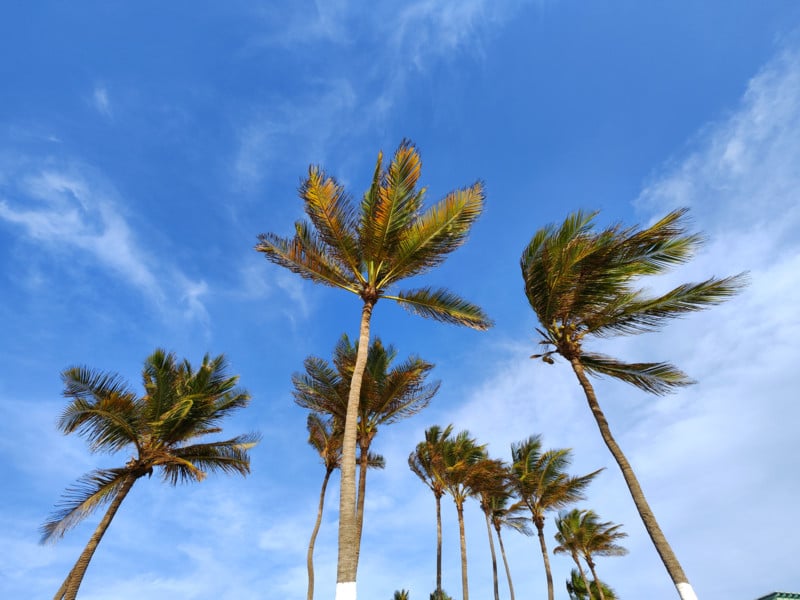 Portrait and Special Modes
The 12S Ultra is one of the better phones I've used lately when it comes to portrait photos. This may be where the Leica partnership comes to light a little more, producing results that look natural and artistic all at once. Personally, I tend to be selective in how I use the portrait mode on any phone, but with this one, I just wanted to experiment and see how things would turn out.
Results were largely impressive. The 35mm black and white mode within Portrait was better than I anticipated, making monochrome shots look nice.
There were no real surprises with the specialty modes. Long Exposure is still the coolest one of them all when used at the right times, though I do wish there was an easier way to control the exposure. I could tap the shutter to stop it early as it captured the scene, but the delay in actually doing so messed up timing more than I would like. Vivo does this better, allowing you to adjust the exposure time far better under the same circumstances.
Video Features
As usual, my focus was on still images, but I did try shooting some video to gauge any differences in output. On the interface, one thing I did notice was the ability to shoot in macro within Video mode, as well as zooming in on a subject to capture audio, and subtitles that can appear for anyone speaking during filming. That latter feature is something I feel Google would do better on a Pixel device, so we'll see if that happens with the next flagship.
As for the 12S Ultra and its footage, it's hard to tell if there's much improvement compared to the 12 Pro. If there is, it's mostly marginal, and I suspect the main reason is how impactful the software is. Leica's presence isn't noticeable in the footage. I also find it strange Xiaomi won't allow shooting in 4K or 1080p at 24fps. Instead, 24fps is only available for 8K footage.
Special modes, like Movie Effects and Vlog, are back, along with Multicam to shoot from all four cameras (front and rear) and different focal lengths. It's crowded with six different views going on, though you're actually choosing two of the cameras to record at one time, almost like a director switching from one angle to another during a show.
Remember This Phone
Most in the west won't even know the Xiaomi 12S Ultra exists, much less remember it, but it will hold some significance for me as a phone that I feel turns a page for mobile photography. It is the first to fully utilize an image sensor found in a stellar point-and-shoot, arguably the best of that dying camera type. It also marks a partnership with a camera brand that actually looks like it visibly bears fruit in image quality. There are design principles at play here that make the phone stand out because of its camera.
Unless Xiaomi releases this phone to other markets, of which it's made no official overtures saying it will do so, the Xiaomi 12S Ultra will be like a shadow catalyst. It will also raise questions over why Xiaomi was bold enough to do this, while the likes of Apple, Samsung, and Google didn't. If not for the limited release, the 12S Ultra could be the best camera phone of 2022 thus far.
Are There Alternatives?
The only real options are those available in other markets that prove to be great shooters. The Vivo X70 Pro+ is still an excellent choice, though a successor could very well come before the year is out. If you like Xiaomi and can tolerate the eccentricities of its MIUI Android overlay, then the 12 Pro could be a good alternative. You can also look into the Sony Xperia Pro-I since it uses a similar sensor, albeit not to the full potential like the 12S Ultra does.
The newest iPhones and Pixels will certainly make things interesting, but don't expect an image sensor of this size to cram their way into any of those phones. Samsung continues to go the incremental route, unless we're in for a surprise with the next Galaxy S flagship.
Should You Buy It?
Not unless you live in China, given the limitations. Otherwise, hold out hope it or a camera like it goes global sooner rather than later.
---
Update 8/29: A previous version of this review said the Xiaomi 12S Ultra was powered by the Snapdragon 8 Gen 1, when it is actually powered by the Snapdragon 8+ Gen 1. We apologize for the error.