OnePlus 10T Review: The Camera Comes Second
You can count on OnePlus to follow up a flagship phone with something in the mid-range, and that's where the 10T comes in. Is it worth spending less to pick it up, or should you shell out a little more to jump to the 10 Pro?
This phone is, in many ways, a derivative of the 10 Pro, where OnePlus strips out certain components and features to prioritize speed and power. It's an erstwhile attempt to grab the attention of folks who want decent cameras without paying the flagship sticker price. Except the cameras lack the integration and focus seen in the 10 Pro.
For one, Hasselblad has no presence here. That partnership hasn't delivered quite as promised yet, but despite that, OnePlus outright uses the phrase, "flagship photography" in marketing this phone. That's ultimately a stretch when viewing the camera array in its entirety.
Design and Build
One thing I usually count on with OnePlus is a mix of tasteful and experimental design. The 10T is a nice phone, with a slick body and flat screen that's easy to manage. My review unit was the more neutral Moonstone Black rather than the more visible Jade Green, but when I put in the company's Glacier Mat case, it suddenly had retro styling.
The rear camera array would be hard to miss no matter the color or case, though it's also a near carbon copy of the 10 Pro's. Right down to the glossy finish that could help you frame selfies if you choose to take one with the wide or ultra-wide lenses. The front camera cutout is in the middle instead of off to the corner like it is with the 10 Pro. The alert slider on the 10 Pro, which switched from audible to vibrate, is conspicuously missing here. You also won't get wireless charging support.
The 6.7-inch AMOLED is the same size, albeit with a lower 2412 x 1080 resolution. You still get the same 120Hz refresh rate and 20:1:9 aspect ratio, so plenty of things feel similar. Where they differ under the hood is the Snapdragon 8+ Gen 1 processor, giving this phone a slight edge in speed, though there are other reasons for that. With a lower-res screen, plus the option to choose 16GB of RAM (the 10 Pro maxes out at 12GB), the 10T theoretically should run smoother.
In the U.S., T-Mobile carries the phone, though it works perfectly fine on other networks, especially Verizon and AT&T. It can also run well on any 4G LTE network, so you're fine if that's the best your carrier can do. OnePlus says it will guarantee three major Android updates, plus four years of security updates.
Camera Features
Here is where things start to diverge. The 10T's main camera is a 50-megapixel (24mm equivalent) using Sony's IMX766 image sensor, a 1/1.56-type sensor peering through an f/1.8 aperture. This sensor is common enough, and with OnePlus, most recently seen in the company's Nord 2 released in the spring of 2022.
The ultra-wide uses an 8-megapixel (120mm equivalent) OmniVision OV08, a 1/4-type sensor with 1.12 Micron pixels and f/2.2 aperture. Instead of a telephoto, the third lens is a macro, a measly 2-megapixel shooter using the OmniVision OV02 sensor with an f/2.4 aperture and focal range of 4 cm. On the front, that camera uses a 16-megapixel (24mm equivalent) Samsung S5K3P9 1/3-Type sensor with an f/2.4 aperture.
The camera app itself looks and feels as familiar as any OnePlus phone. From the various modes to accessing settings, nothing should be too hard to find. OnePlus retains the ability to shoot in 10-bit color with the same parameters, meaning only in Photo and Night modes, and only saved in HEIF format.
As I noted earlier, Hasselblad's fingerprints are nowhere to be found here. There are no special filters or any specific modes inspired by the German brand. In lieu of any collaboration, the good news is key special modes are available, like Long Exposure, plus Film for shooting video. You can still go to More, tap the pencil icon and rearrange the modes in whichever order you want.
Image Quality
Main camera
The main camera is a 50-megapixel sensor, but it defaults to a pixel-binned 12.5-megapixels for better low-light shots. In the Photo mode, the "High" setting lets you shoot at full resolution. Given how prevalent the IMX766 sensor has been in phones from the likes of Asus, Oppo, Huawei, Honor, Realme, and Vivo, results shouldn't come off as too surprising.
It does seem, however, that OnePlus figured out its software interpolation a little better this time. Without Hasselblad in the mix, this is all decidedly a OnePlus touch, and daytime images looking better than expected. Without applying any of the filters available within Photo, colors are more true to life, avoiding overt saturation or processing. You still get some sharpening going on, but not anything extreme. If you want more dramatic contrast, choose vivid as the filter or turn on AI Scene Enhancement, the latter of which I don't recommend.
Dynamic range isn't bad and open up shadows just enough to provide balance — just not to the level seen in the 10 Pro. The same influences do apply, as in how the exposure slider can sometimes make or break an image.
Without a telephoto lens, OnePlus cheats a little by giving you a 2x digital zoom as a stand-in. It's serviceable for daylight photos, but since it's just cropping to cut in closer, results aren't always going to look great.
Ultra-wide
With a fixed focus, the 10T's ultra-wide camera limits some of the creative license you can take with it. You'll be fine to shoot anything from a reasonable distance, with pretty good dynamic range and color output. Results are very much mid-range, lacking the low-light performance in the 10 Pro, courtesy of the image sensor and software in that phone. Here, the ultra-wide serves a more linear focus, despite the fact you can cram in so much more into the frame.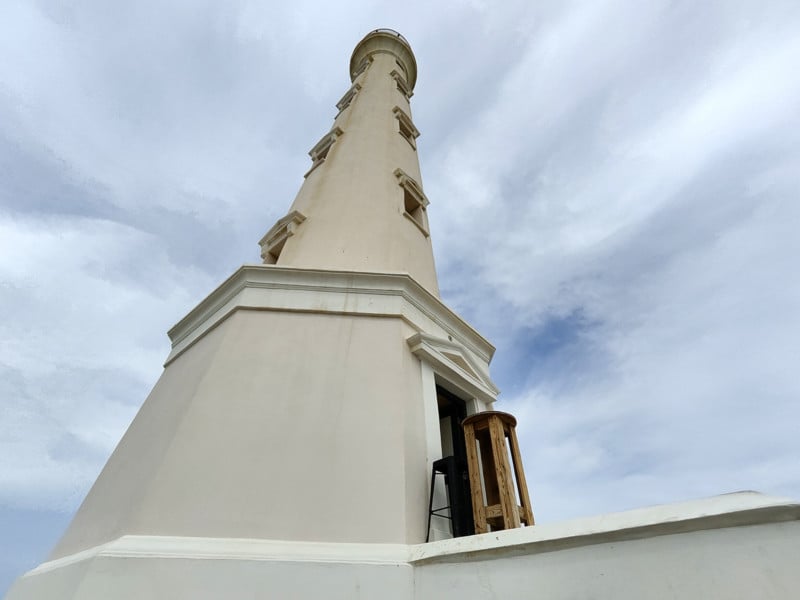 Macro
It's a shame OnePlus didn't integrate macro shooting into the ultra-wide camera, as that would've served the wider lens better as a more versatile shooter. Instead, the 2-megapixel Macro lens is handicapped from the start. Focal length is both finicky and fickle, leaving you little by way of distance or angle to get a clear shot. Moreover, the software does little to help you get the shot right to understand when focusing is perfect when a grainy view causes a distraction.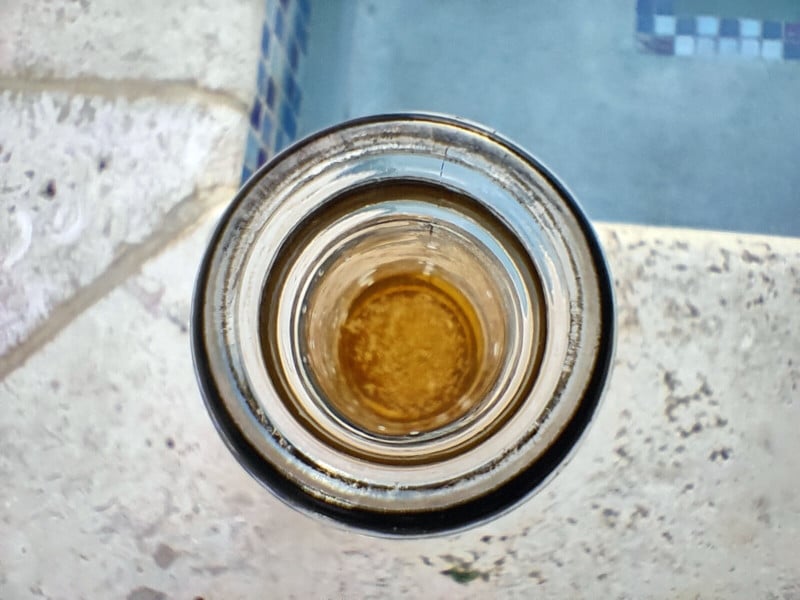 It's probably asking too much for a mid-ranger, but hopefully, OnePlus considers including some form of focus peaking, or at least a visual indicator, to help better figure it out. I found it confusing because it would seem like an object was in focus, only to be slightly off once I snapped the image. Even when in focus, quality won't be good enough in the 10T to impress anyway.
Pro Mode
This mode could end up salvaging some of the shots the phone takes. Unfortunately, there's no way to use it with the ultra-wide camera, leaving only the 2x digital zoom as the one alternative. Everything else falls under the main wide camera, where you have the same tools you would otherwise get in other recent OnePlus phones.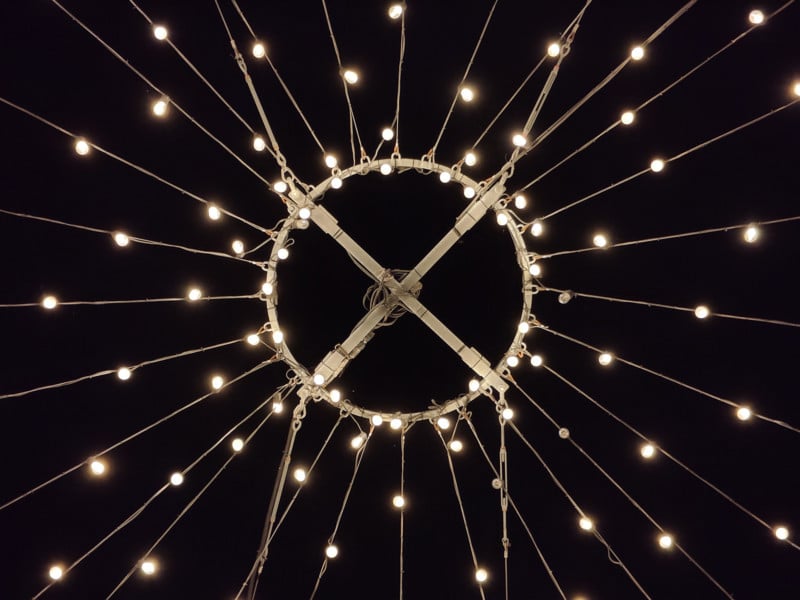 That includes the ability to shoot in RAW and RAW Plus, which captures 10-bit images by combining RAW output with the Photo mode's processing. You have free reign to process the shot yourself. Pro will give you a histogram and focus peaking, along with the variance of controls in the shutter, ISO, EV, focus, and white balance.
Play around with all these settings and it's very possible to get excellent results. If there is a hidden strength in the OnePlus 10T, it may indeed lie in the Pro mode.
Night
Low-light and night shots aren't so bad, either. While the sharpening and processing is more apparent with some shots than it is with others, color and highlights come out looking good for a mid-range shooter. Night mode is your best bet, more because the bracketing within the mode does more to tamp down on noise. The regular Photo mode is fine when there's enough light to capture at night, only that the darkest shadows will come out with more grain.
OnePlus still has to figure out how to drop highlights being brighter than necessary. It's an intricate problem, yet one that pays dividends with more consistently pleasant shots. It's something I noted in my review of the 10 Pro, and something I noticed here as well, only solidifying my contention it's largely a matter of software tweaking.
I like that Long Exposure mode is included, simply because it lets shooters tinker with shots that would otherwise be difficult — if not impossible — to capture with the other modes. It won't perform any differently here compared to the 10 Pro, serving up the same features and settings. Very fun to experiment with or show others how it works.
Video Features
If you're going to shoot video, you will probably stick to the wide camera to do it. Reason being is that the ultra-wide can neither shoot in 4K nor in 1080p at 60fps, owing to the image sensor just not having enough pixels to spread out to handle that. The same modes, including the always interesting Film mode, are there for the taking.
Despite the limits, footage can look very good for a mid-range phone. You'll get your best results during the day and in brighter conditions, though it's well worth experimenting when the lights dim or night starts to fall. You can also still control bokeh in the Video mode, as well as try different filters to change the tone of whatever you're shooting.
Serviceable and Decent Enough
After testing the OnePlus 10T for over a month, it became obvious the camera was never the primary focus, the general speed and performance was. This is a slick phone when using it, and while OnePlus' OxygenOS is slowly losing its independence to Oppo, it's still one of the best Android overlays you can get your hands on.
What that leaves you is a phone that performs well, covers solid ground, and is capable of taking good photos. Great photos will require more knowledge and effort with Pro mode, but I also expect OnePlus to support the camera with software updates going forward. As a mid-range shooter, it's competitive, though it doesn't move the needle a whole lot.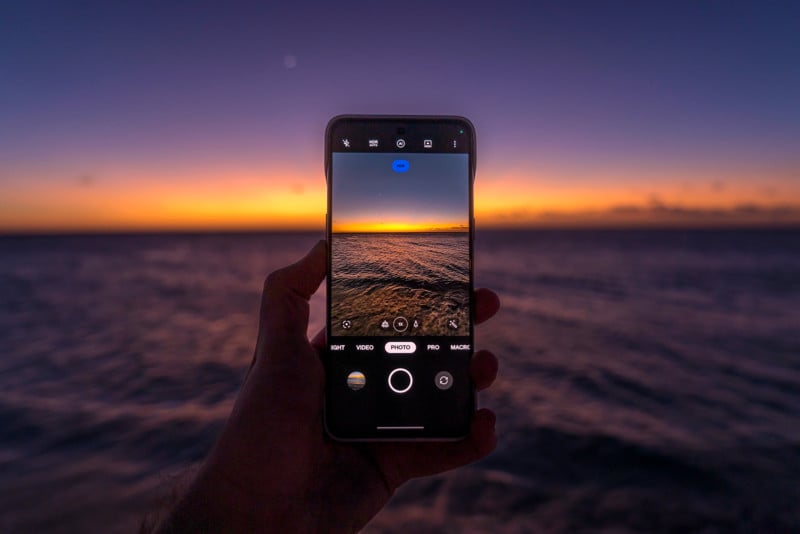 Are There Alternatives?
I have to consider the OnePlus 10 Pro as an alternative because it currently costs $150 more than the 10T. That's not a huge discrepancy in price relative to what you get, especially on the camera side. While the 10 Pro was more an example of stepping in the right direction, its camera performance isn't all that dominant. Even so, you get better output with the Pro than you do with the T.
Google will launch the Pixel 7 soon, and that looks likely to be a serious contender in price. If you're looking to save even more, the $449 Pixel 6a might work out instead. Its camera should be a solid shooter if it lives up to the Pixel's reputation for image quality. The Samsung Galaxy S22 is only $50 more and the iPhone 14 starts at $799 putting it in line with the OnePlus 10 Pro.
Should You Buy It?
Maybe. I would say it's worth paying more for the 10 Pro if you want the better camera array. If taking photos isn't your priority, the 10T is a solid performer that works consistently well.