Sony Xperia Pro-I Review: An Alpha Camera Made into a Phone
The designated "I" in the title says it all. It stands for imaging, making it clear what Sony prioritized when it developed the Xperia Pro-I. This is more like a point-and-shoot Alpha camera first and smartphone second, yet putting the two together does lead to inherent advantages over competitors.
Sony doesn't even shy away from looking at it that way, suggesting it has the best smartphone camera on the market, anchored by the larger 1-inch image sensor inside. It's just a question of whether it's worth the $1,800 Sony currently charges for it. Unique devices often come with a premium, and the main reason for that, in this case, lies with the imaging capabilities. The phone stuff is just supposed to be icing on the cake.
Design and Build
Sony tried to push the envelope with the Xperia Pro-I by squeezing in the same 1-inch Type Exmor RS BSI CMOS sensor it already used in its RX100 VII camera, except there's a catch. It doesn't make full use of the sensor's actual size, which explains why output maxes out at 12-megapixels in spite of the 20.1-megapixel images the sensor would otherwise be capable of.
This is significant for a couple of reasons. First, it means the Xperia Pro-I only uses the middle portion of the sensor, possibly to the point of a 1/1.3-inch equivalent, though that's not a confirmed figure. Second, Sony managed to maintain larger 2.4 Micron pixels within that usable space, all but doubling what most other leading smartphones offer right now.
Sony also put in a two-stop variable aperture of f/2.0 and f/4.0 that you manually control through the camera interface. No matter how or what you're shooting, it's you — not the camera — that determines which stop to use. The only other company that truly tried this was Samsung, going back to the Galaxy S9 which also offered two stops, albeit with some automation involved in selecting either one depending on the shooting mode.
All three Zeiss lenses on the rear of the Pro-I shoot at 12-megapixels with familiar focal ranges. The main lens, which uses the Exmor sensor, is a 24mm equivalent, and the only one that works with the variable aperture. The 16mm ultra-wide uses Sony's smaller 1/2.55-inch IMX363 sensor and fixed f/2.2 aperture. The 50mm telephoto lens uses the 1/2.9-inch IMX486 sensor and fixed f/2.4 aperture. An IMX316 ToF camera rounds out the rear array. Of all those cameras, I could only access the telephoto by zooming from the main lens, as there was no shortcut to it in the camera interface.
The rest of the phone's internals bear a strong resemblance to the Xperia 1 III, starting with the Snapdragon 888 processor, 12GB of RAM, and 512GB of internal storage. There is a microSD card slot to expand storage further up to an extra 1TB. The 4,500mAh battery is also the same.
Even on the outside, things aren't all that different. The 6.5-inch OLED screen has 4K resolution (3840 x 1644) and 120Hz refresh rate, looking vibrant and responsive all at once. More significantly, however, Sony used a ridged design for the edges to improve grip, including a dedicated hard shutter button, as well as a customizable button that defaults to the video app out of the box.
Setting Up to Shoot
If you were hoping for an HDMI port like the Xperia Pro before it, you will be disappointed. Sony didn't build the Xperia Pro-I to act as a monitor, but it did make it to take the kind of command you otherwise can't on competing devices. Unsurprisingly, the company plays up its 5G connection as a means to upload and share photos with greater ease, considering how big RAW files tend to be.
To solidify that point, Sony also did away with separating things between two photo apps and consolidated everything into one. The new Basic mode replaces the previous standard camera app, offering a simpler point-and-shoot setup, while Auto mode goes a bit further in using Sony's dynamic range optimizer to assess a scene and set up the composition. Using either of those modes means you relinquish control of key features, like shutter speed, ISO, exposure compensation, white balance, and metering. At least you can shoot in RAW, switch lenses, and shuffle between the two available f-stops under Auto.
The good stuff is in the Manual, Shutter Priority, and Program modes. There's also a Memory Recall mode to save presets so you can shoot images without having to fiddle with controls when you know how you want to set everything in advance.
Shooting in RAW negates the 20fps burst the phone pulls off without breaking a sweat for JPEGs. But it does have incredibly fast autofocus, including face and eye detection that we've seen in Sony cameras for some time. It works with both humans and animals, and can attest to it being far superior to anything I've seen on other smartphones to date.
Any experienced Sony shooter will acclimate very quickly with the Xperia Pro-I simply because of how much the interface blurs the line with the company's cameras.
Image Quality
It is hard to argue with the results, but there is a learning curve that comes with this camera. This is not so much with the settings and options, but more with how to get the most out of the available features. For example, the Xperia Pro-I is easy enough to shoot in outdoor situations, and you can either try Sony's D-Range Optimizer (with RAW) or HDR (with JPEG) to balance out shadows and highlights. Finding the right combination does take time, though you do get the hang of it after a while.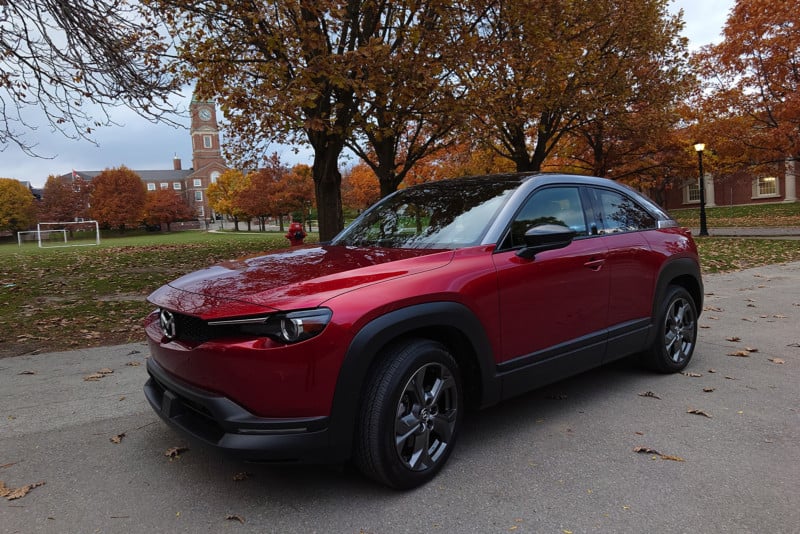 Granted, you could always tweak the various other settings to try getting the composition you want, but you do reach certain optical limits. The variable aperture proves its worth, except you can't always rely on it to make a huge difference with how much light actually passes through to the sensor. In other words, if you have a preset you like to use on your Alpha camera with anything other than the two stops you get here, you will have to make adjustments to deal with the limited optics involved.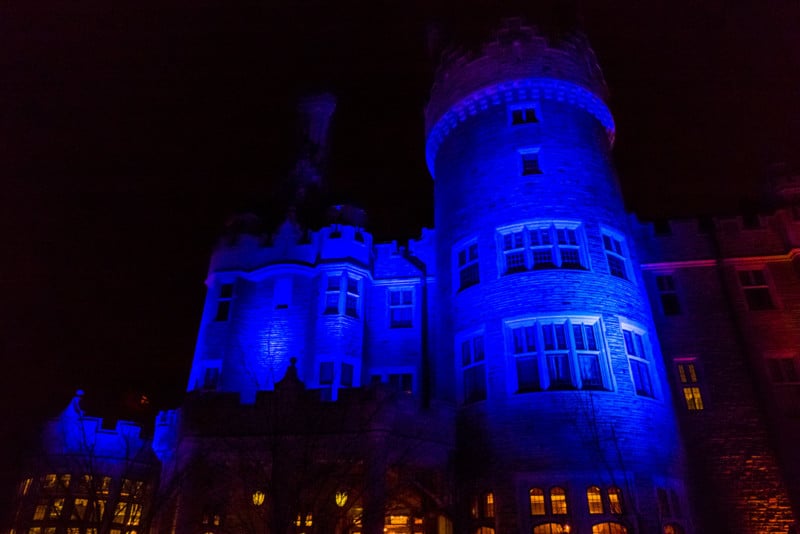 Even so, the phone can take excellent shots in all conditions. Switching apertures also lets you take advantage of the phase-detection autofocus (PDAF) to shoot in macro with more bokeh, or determine how sharp you want the background to be.
I prioritized night and low-light shots because I feel that's where we see the biggest discrepancies between different phones. Sony wades deeper into manual controls than others do, and the larger Micron pixels do help bring out more detail, particularly when shooting in RAW to work in post. Naturally, the results won't match what an RX100 can do, but they're still very impressive for a phone.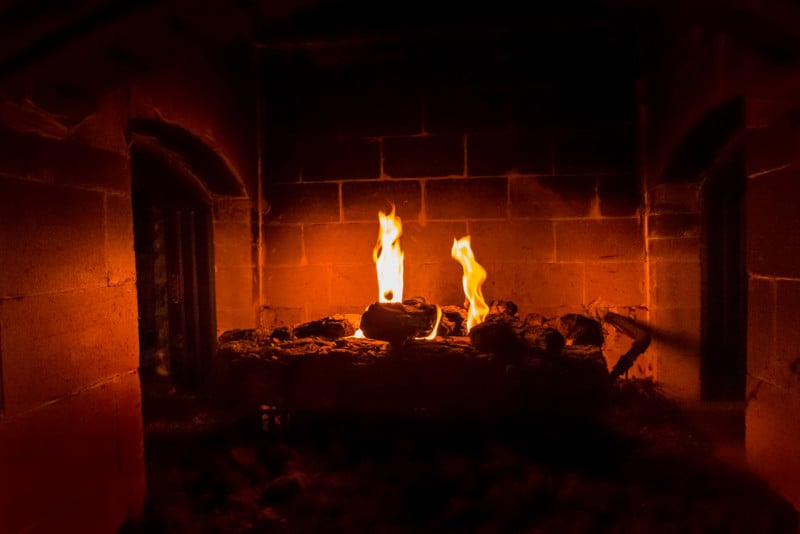 The Basic and Auto modes work a lot like night modes do on other phones, using HDR stacking to come up with the best possible image in low-light conditions. Go manual and you can better control how the output looks, including if you don't want Sony's D-Range Optimizer to help out.
Points of Emphasis
Part of what works here is that Sony isn't trying too hard. Where other brands may zealously process JPEGs, the Xperia Pro-I actually comes off looking muted and natural by comparison, and it does that without losing detail or desaturating colors. The challenge is that the likes of Google and Apple figured out better ways to balance bright highlights and dark shadows within the same frame. Sony's software isn't quite there yet.
You do get consistency, though. If I switched from the main lens to the ultra-wide, I worried less about losing quality and composition despite them using different sensors. And when it comes to challenging shots, be they low-light or action, a tripod can make a world of a difference. You're just trying to stave off any noise and chromatic aberration that can creep in along the way, which is why I rarely ever ventured above 400 ISO while shooting with this phone.
I also can't say enough about the hard shutter button for the simple fact I could launch the camera and snap a photo in mere seconds. The settings include an option to always stick with the last used mode, which was great if I had also locked the camera settings, too. Together, the two make for a great combination that caters to both quick snaps and methodically patient shots all at once. With a solid 5G or LTE connection, plus access to editing apps, the workflow from shooting to editing and posting felt smooth all the way.
Video Recording
My focus was on still photos, but the Xperia Pro-I is just as much a video recorder. The dedicated video button next to the hard shutter is one aspect, but so is the fact you have both the Cinema Pro and Video Pro apps preloaded.
Cinema Pro app records in 4K at 24, 25, 30, and 60 frames per second, as well as slow-motion at 120fps without any degradation. The built-in LUTs are back, along with full manual control over ISO, white balance, shutter, focus, and aperture. Both hybrid optical and electronic stabilization apply, and the app clearly takes as much as it can from the main sensor.
Sony wisely includes a pop-up disclaimer noting how hot the device can get after recording video for a while. So hot, in fact, that it recommends not even touching the thing when that happens. I never noticed anything like that, though never tried shooting a really long clip, either, so can't say for sure. You can save footage in HEVC (H.265), and didn't see an option to switch it over to H.264.
Video Pro is a more laid-back video recording app that defaults to H.264 (also offers H.265) and lets you use all three lenses to capture footage. You won't go as deep into the settings with this app, but frankly, it dives in further than video modes on most phones anyway.
A Camera With a Phone Wrapped Around It
As a full-fledged Android phone, the Xperia Pro-I works perfectly fine, but it's hardly going to stand out on those merits. This is every bit an advanced mobile photography suite that just happens to be in an Android phone. The distinction was obvious to me, and I suspect it wouldn't be lost on anyone else who decides to wield one.
It is a bummer Sony didn't unleash the full weight of the Exmor sensor, but I can at least understand the logic. By increasing the size of the pixels, it makes the Xperia Pro-I more consistent in low-light conditions. I just would've preferred a more constructive approach that at least gave shooters the option to shoot at full resolution in ideal conditions. I mean, you've already thrown in a camera menu system and put "Pro" in the product's name, so why not make that possible? Pixel binning is common enough these days.
For all its capabilities, there was a "what if" element to using this that I couldn't shake. What if I could shoot at full resolution in bright daylight? What if I could have more than two f-stops to work with? Perhaps it's the gluttony talking when there are so many tools already available, but Sony can definitely build off this.
Are There Alternatives?
Sony's own Xperia 1 Mark III probably stands out the most as a worthy alternative, only it doesn't have the same primary image sensor. Other than that, the two phones share a whole lot of similarities in specs, though the Mark III does cost $500 less, and is a bit more 'phone-friendly' in that it supports things like wireless charging. If you wanted a phone to double as a monitor for your actual camera, the Xperia Pro is still the one option for that, except you pay extra for the privilege.
Either way, you would have to consider any alternative to the Xperia Pro-I based on the virtues of the camera because that's really the major selling point here. If you're looking for something with more basic controls and great output, the Google Pixel 6 Pro fits that bill nicely.
Should You Buy It?
Maybe, but only if you can splurge the $1,800 it costs to get this unique camera setup. Bear in mind that you are essentially paying at least $500 for the luxury of using a larger image sensor, only to be somewhat handcuffed on actually using its entire resolution. The Xperia Pro-I is one of the best phone cameras you can buy, but at that price, you have to weigh the cost-benefit of keeping your current phone and buying an actual camera instead.