The Godox Lux Junior is a $69 Retro-Inspired On-Camera Flash
Godox has announced the Lux Junior on-camera flash, a $69 retro-inspired strobe for Fujifilm, Canon, Nikon, OM-Digital (Olympus), and Sony cameras.
Described as a "retro" flash, the Lux Junior features a control system that operates through a simple dial that correlates ISO with aperture, power level, and shooting distance. For example, for a photo shot five feet away from a subject with an ISO of 400, the dial lines up with f/4 and 1/8 power. The Lux Junior also has an Auto Mode which defaults to f/2.8 at ISO 100.
The design of the Lux Junior is pretty compact at just 2.9 by 2 by 2.8 inches in size. It's also very lightweight at 130 grams, or about 4.6 ounces.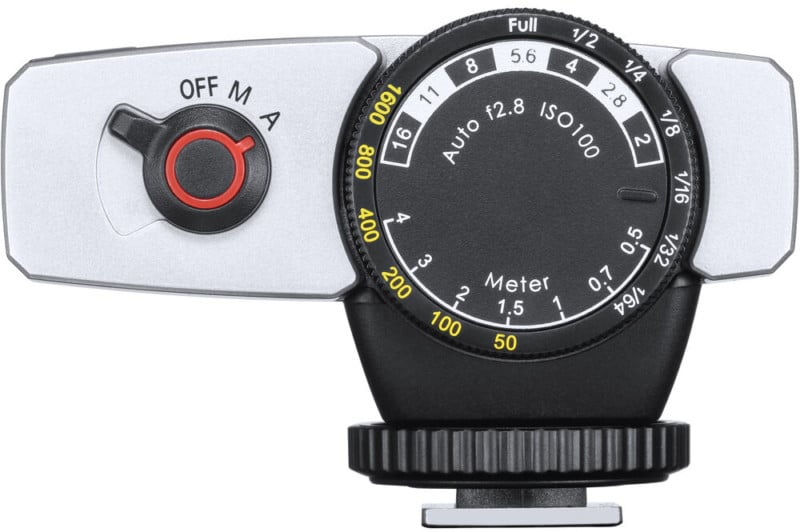 Godox explains that the strobe also has an Optical Mode that has two settings. Setting One (S1) will fire the flash in response to another manual or TTL flash, while Setting Two (S2) will respond similarly but ignores the initial flash from strobes that have a pre-flash function.
"Lux Junior is all about the pure enjoyment and excitement of taking every shot," Godox says. "Let's keep things simple and go rogue. Forget about the rule or the standard, just click the shutter and enjoy the moment."
The company describes the flash as a tribute to a timeless aesthetic and the design of its operation is made to be both functional and nostalgic. So while it is a "new" strobe, Godox has designed it to fit in with the spirit of cameras from the 1980s. Also of note, while it is designed for modern digital cameras from Fujifilm, Canon, Nikon, OM-Digital, and Sony, Godox also says that the Lux Junior will also work with film cameras.
The Lux Junior has seven levels of power between 1/1 (full power) and 1/64 (lowest power). It has a color temperature of about 6,000 Kelvin, plus or minus 200 Kelvin. The strobe is powered by two AAA batteries (which are not included) and comes with a trigger cable and storage bag. Godox says the Lux Junior will be able to operate between -10 and 50 degrees Celcius.
The Goxox Lux Junior will retail for $69 and the company expects it to become widely available by the middle of August.