The Godox Lux Senior On-Camera Flash Leans Hard into Retro Vibes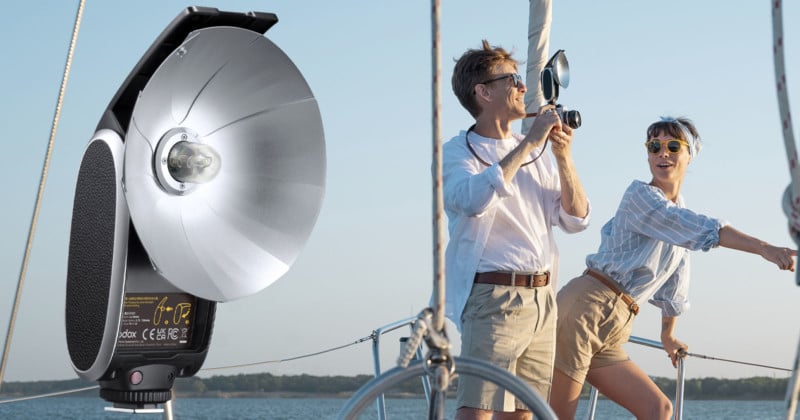 Godox has announced the Lux Senior on-camera flash, a retro-inspired strobe for Fujifilm, Nikon, Olympus, and Sony Cameras.
Hot on the heels of its last vintage release, the $69 Lux Junior, Godox has released an even more overtly retro-inspired strobe in the Lux Senior.
Described as an "ode to ordinary life," Godox says that if cameras capture memories, "flashes glamorize them." Godox describes the design as one that mimics a "rare museum" collectible and that using it connects the photographer with both the "past and the future."
The strobe works with both film and digital cameras and the large satellite dish-like reflector folds down and into the main strobe body, making it more compact and easily transported. The Lux Senior measures 6.9 by 4.5 by 3.3 inches and weighs eight ounces, or 227 grams.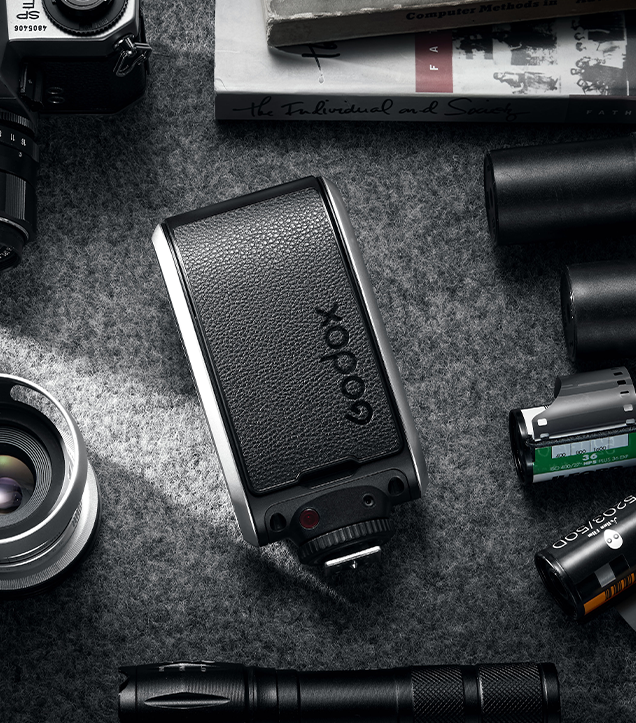 "The retro vibe of the Lux Senior resonates more in use. Experiencing the classic way of photography with the fan-type silver reflector to shape the light and the flash bulb combining a vintage shape with new technology," Godox writes.
Along those vintage lines, the strobe uses a simple dial interface that correlates ISO with aperture, power level, and shooting distance.
For example, if a photographer wants to shoot from a distance of five feet from a subject with an ISO of 400, the dial lines up f/5.6 and 1/16 power. While it can be adjusted manually, the Lux Senior also has an Auto Mode that defaults to f/2.8 at ISO 100.
Control features include an Optical Mode that has what are called S1 and S2 settings. In S1 the flash will fire in response to another manual or TTL flash, while in S2 the Retro Flash will respond similarly, but ignores the initial flash. This design is identical to the Lux Junior. The unit runs on its rechargeable battery and comes with a triggering cable and a storage bag.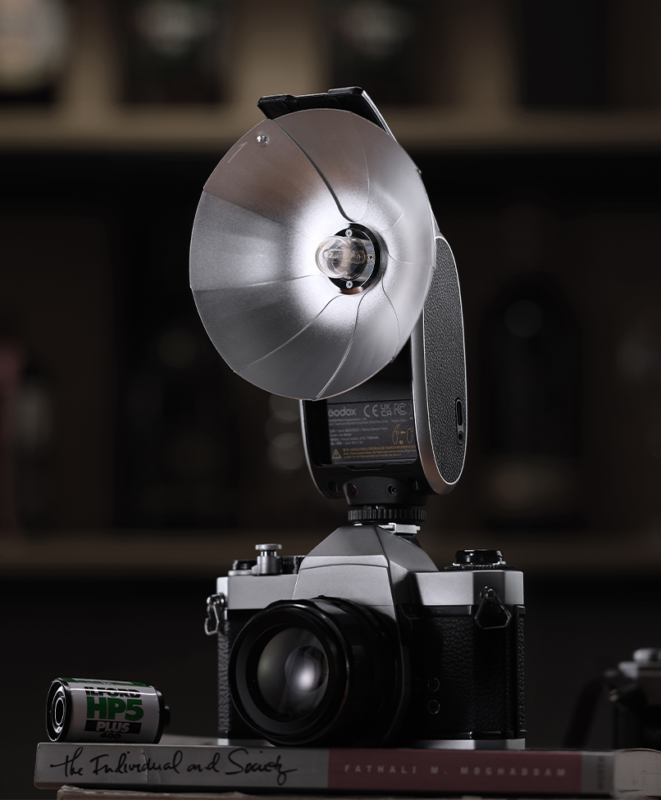 The flash has a color temperature of 6,000 Kelvin (plus or minus 200 Kelvin) and has power adjustment from Full to 1/2, 1/4, 1/8, 1/32, and 1/64. Godox says the Lux Senior will be able to operate between -10 and 50 degrees Celcius.
The Godox Lux Senior will retail for $119 and the company expects it to become widely available by September.
---
Image credits: Godox