Sony Unveils the Xperia Pro-I: First Smartphone with 1-Inch PDAF Sensor
Sony has launched the Xperia Pro-I, the world's first smartphone to feature a one-inch sensor equipped with phase-detection autofocus. It is positioned not just as a phone, but as a member of the Alpha series family of cameras.
The Xperia Pro-I (that's a capital "I" and not a numeral "1" which is no doubt confusing given the company's use of numbers through its camera line), combines Sony's one-inch sensor found in its RX100 line of high-end point and shoot cameras along with the advanced processing and autofocus found in its camera line with a 24mm Zeiss Tessar optic and compresses it all into a smartphone that is only 8.9mm thick.
Sony says that the Xperia Pro-I is developed with the same imaging technology found in the Alpha line, hence the insistence that it is just as much a camera as it is a smartphone. While there are other cameras that are available that leverage a one-inch sensor, Sony is the first to bring that size to a smartphone along with full phase-detection autofocus. Additionally, those smartphones aren't easily available in the west, and the Pro-I will be launched with full support in the United States (it will not be sold in Canada).
The Xperia Pro-I is powered by a Qualcomm Snapdragon 888 processor, is compatible with 5G, features 240Hz touch scanning rate and heat dissipation (designed for gaming), features 12GB of RAM and 512GB of storage capacity, and supports SDXC media up to 1 TB. It also still offers a headphone jack and uses a 4,500mAh battery that can fast charge to 50% in 30 minutes with the included 30W charger. The phone is also IP 65/68 water and dust-resistant.
Photography Features
The Pro-I uses the 1.0-type Exmor RS sensor with a 2.4µm pixel pitch that Sony says will result in "stunning" low light performance. It also supports RAW 12-bit shooting and a special dual aperture (f/2 and f/4) iris system that allows photographers to physically adjust the depth of field instead of relying on software. In addition to a 1.0-type sensor, the Xperia PRO-I features a BIONZ X for mobile and a front-end LSI. Sony says that this advanced processor allows the device to deliver unprecedented speed and improved image quality in a wide range of scenes.
That main sensor features the aforementioned 315 phase-detection autofocus points that feature 90% coverage of the sensor. Sony points out that in addition to a larger sensor, that 90% is an improvement over the 70% found on the Xperia 1 III. That coverage allows the Pro-I to support real-time eye-AF for humans and animals, real-time tracking, 20 frames per second AF/AE burst shooting, and an anti-distortion shutter that allows for cleaner capture of fast-moving objects.
While the main camera is a one-inch type, it is supported by two additional cameras with smaller sensors: a 16mm ultra-wide with a 1/2.5-inch sensor and a 50mm with a 1/2.9-inch sensor. Sony chose not to add a telephoto lens to this camera because it says that based on feedback, the majority of its users would rather have access to the three focal lengths it provided instead. In short, it says its users do not generally use a telephoto even when they have access to it. In addition to the three image-capturing sensors, the Pro0I also has a single 3D iTOF sensor.
It should be noted that all three sensors capture 12-megapixel photos, despite the fact that the one-inch main sensor is a 20-megapixel sensor. In short, Sony is using a 12-megapixel crop of the 20-megapixel sensor because of the space limitations between the sensor and the lens. The quality of the photos it can take will still be dramatically better than smaller sensors because it is using a larger surface area to capture images than typical smartphone sensors, but it's not using the full one-inch sensor here.
The photo app on the Xperia Pro-I allows for customized manual settings, easily accessible auto settings, and the ability to shoot in RAW that supports 12-bit photos. The app is designed to have an interface that is reminiscent of the Alpha line of cameras, and the aperture of the main sensor can be adjusted between f/2 and f/4 through the app.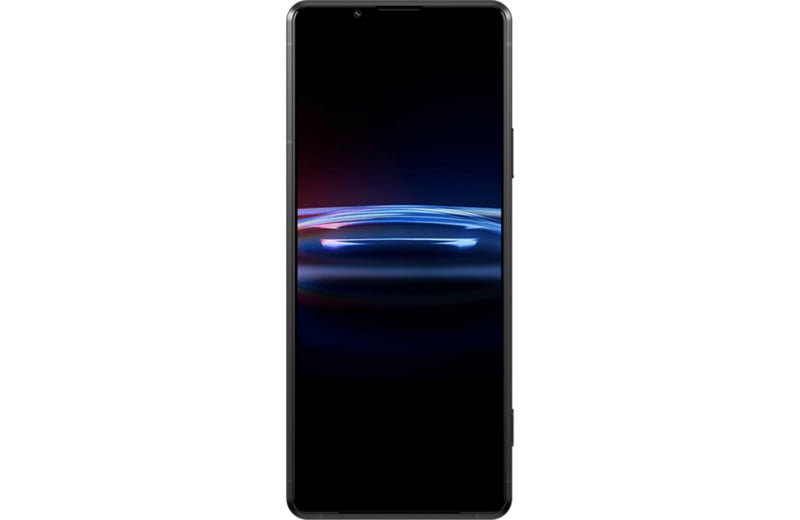 The Xperia PRO-I also includes a dedicated shutter button that features the same shutter switch module as Sony's RX100 series cameras and requires similar button strokes to operate AF and shutter release. The user can also long-press the shutter button to quickly launch Photography Pro and start shooting immediately, even when the display is off.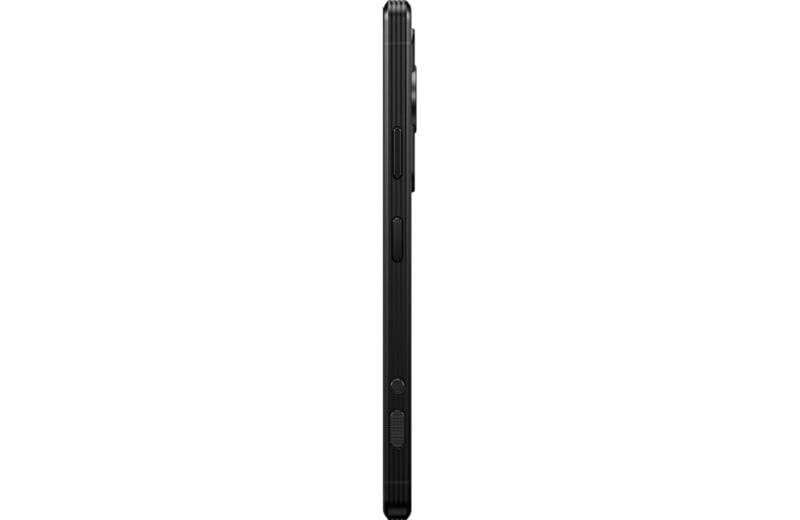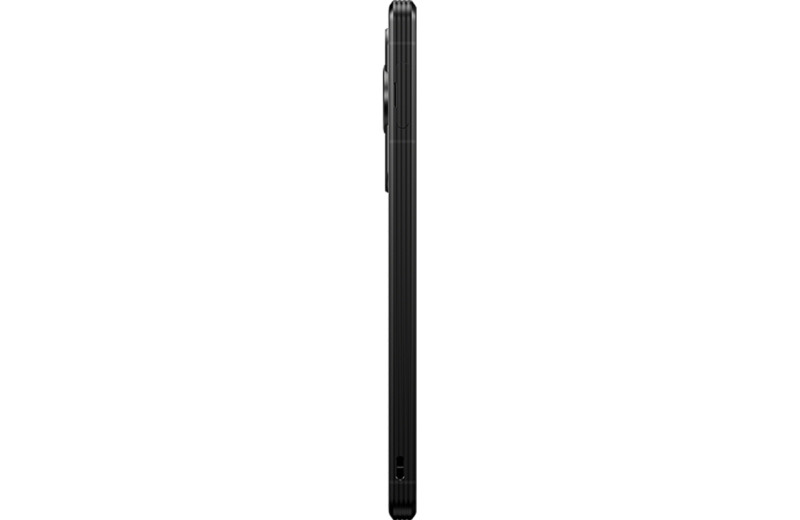 Video Features
Sony says the Xperia Pro-I is the world's first smartphone to allow users to shoot high-quality video in 4K 120p, which is to say the footage is actually captured and stored in full 120 frames per second rather than interpolated down to 24 frames per second after capture. It is also the first in the Xperia line to offer eye-AF technology and object tracking in video capture.
Video is captured in HDR H.265 .MP4 and HLG bt2020 10-bit with 4:2:0 bit depth.
Stable video is made possible thanks to a combination of Optical SteadyShot and Sony's "FlawlessEye" technology. The combination enables a reduction in shake even in low light conditions.
In addition to stereo microphones, the Xperia PRO-I features a built-in monaural microphone next to the main camera which allows for the clear recording of speech while other sounds remain in the background. In addition, The Xperia PRO-I includes Sony's audio separation technology to effectively filter wind noise, both for stereo and monaural microphones.
Sony is also launching an optional 6.5-inch 21:9 4K OLED display with 120Hz refresh rate, the same screen as the one on the Xperia 1 III. It and the smartphone can connect to the Sony Bluetooth grip (GP-VPT2BT) to easily enable vlogging.
Below is a hands-on video by Ted Forbes:
The new Xperia Pro-I will be available in December for $1,800 and will ship in packaging that is devoid of plastic materials and instead replaces them with paper. The new vlogging monitor will be available for $200. Pre-orders for the new Pro-I will begin on October 28 at 10 AM EDT.
---
Image credits: Header image by Ted Forbes and used with permission.