Meyer Optik Görlitz Opens New Lens Factory in Hamburg, Germany
Meyer Optik Görlitz has announced that it has opened a new manufacturing facility in Hamburg, Germany. This new lens factory welcomes visitors, will expand to include a showroom, and will be used to produce new lenses for global distribution.
While the company name is more than 125 years old, the Meyer Optik Görlitz brand itself as a manufacturer of high-quality German optics has had a bumpy road since 2018 and in its current state is less than a year old. The brand was disgraced, purchased, and reborn all in a period of a few short years, and earlier this summer the lens company announced that it was no longer a brand name, but is instead operating as an independent lens manufacturer dedicated to producing quality products again.
The company was originally founded in 1896 by optician Hugo Myer and businessman Heinrich Schätze and successfully made wide-angle camera lenses. In 1920, the company began working with former Zeiss developer Paul Rudolph. In 1990, after spinning off of a relationship with VEB Carl Zeiss, the company was unable to attract investors and liquidated. It came back in 2014 through the new brand manager Globell B.V. who bought the name and exhibited new lenses. By 2018, the company collapsed despite raising over $600,000 in Kickstarter, and everyone who backed the lens projects lost their money. Today, the collapse of the company is described as what "looks very much like an illegal ponzi pyramid scam" on Wikipedia.
Meyer Optik Görlitz is now under new management, purchased by OPC Optics in 2018, and while the brand may have suffered greatly in the last few years, the new owners say they are dedicated to relaunch the lens manufacture as a "real company." As part of that commitment, the new factory in Hamberg, Germany will be the new home of operations.
"With the successful launches of the current lenses and the foundation of Meyer Optik Görlitz GmbH this year, we have built the basis for Meyer Optik's future," says Timo Heinze, Managing Director Meyer Optik Görlitz GmbH.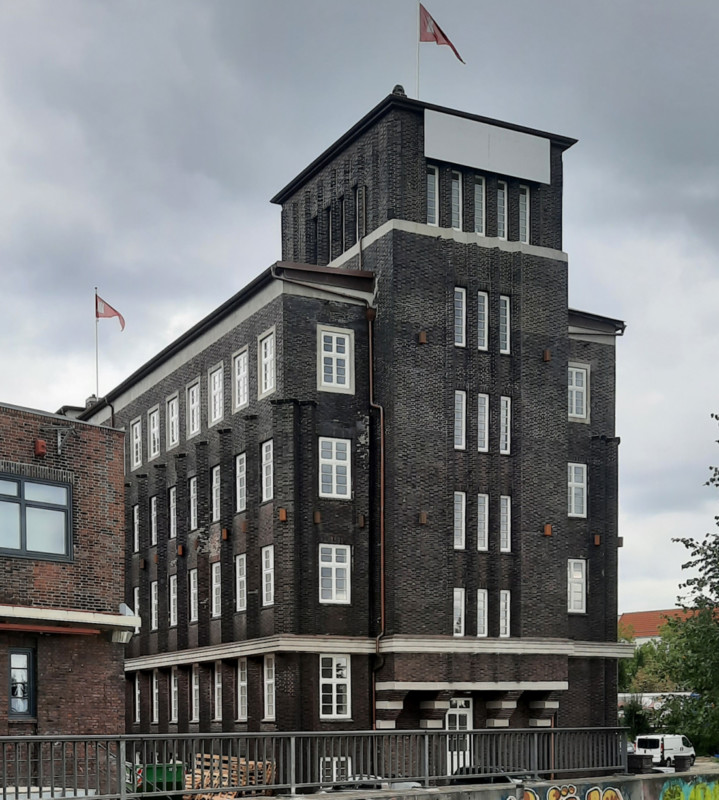 "Until now, our lenses were assembled by a partner company in Hamburg. Although this was done to our complete satisfaction, it was our goal from the very beginning to handle this important part of the lens manufacturing process ourselves. So, we chose the Hamburg as location because, in addition to the assembling process, we can also take on personnel from the previous partner company and thus have access to existing experience and expertise. At the same time, Hamburg offers many sights for photography, as well as very good traveling options, making a visit to Meyer Optik even more attractive."
Meyer Optik Görlitz says the new factory is in the Rothenburgsort district of Hamburg, close to HafenCity district in a buiding that was originally constructed in 1928. The company says that it is welcoming visitors and, while for now these must be scheduled ahead of time due to the ongoing pandemic, it aims to show off how its handcrafted lenses are being made to any and all interested parties.
"The glass lenses, produced using state-of-the-art processes, will continue to be delivered to the new workshop in the Hanseatic city by Meyer Optik's sister company, OPC Optics, based in Bad Kreuznach," the company says. "Likewise, the mechanical components will continue to be manufactured by well-known precision engineering companies in Germany."
Over the course of the next year, Meyer Optik Görlitz says that it will add a showroom to the same building where it will host workshops and in-house events in addition to acting as an exhibition hall for photography shows.
The company says that it plans to expand its portfolio in the coming year to include the Trioplan 35mm f/2.8 II, which is currently in production, and variants of the Trioplan 100mm II for full-frame mirrorless cameras with Nikon Z and Canon RF mounts. These will be followed by the Biotar 58mm f/1.5 II and Biotar f/1.5 75mm II, which are currently in the prototype phase.