Apple's Most Tricked-Out M1 Max-Powered MacBook Pro Costs $6,099
The most tricked-out 16-inch MacBook Pro with M1 Max will cost $6,099 which is significantly more than the max price of $2,300 for the first M1 13-inch MacBook Pro announced last year.
Apple's new MacBook Pro promises a lot. It features a brand new keyboard, ditches the Touch Bar, adds a ton of ports back to the machine, and has a much better and brighter display. That display is not only larger thanks to smaller bezels, but also uses the same technology that makes the new iPad Pro so appealing: mini LED. The display can also refresh up to 120Hz and features ProMotion, the same tech in the new iPhone 13 Pro, which dynamically changes refresh rate to preserve battery life, but scales up when needed.
Basically everything that photographers, videographers, and other creative professionals have been asking Apple to put into a pro machine, the company did.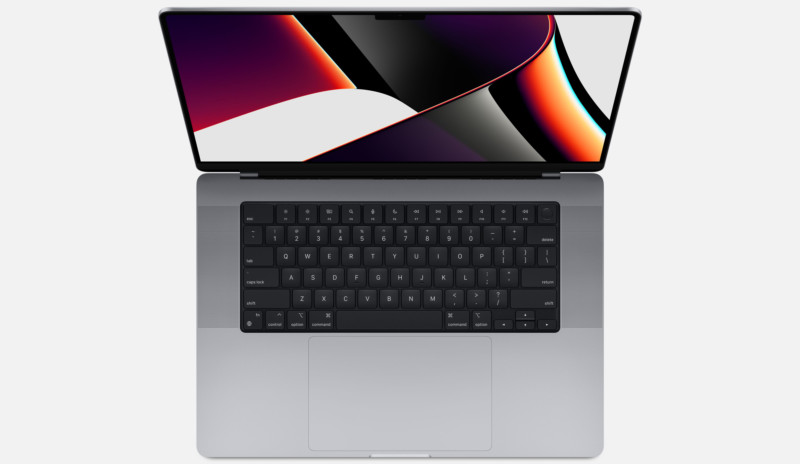 On top of all the updates to the outside of the new MacBook Pro, Apple also seriously upped the power on the inside with the new M1 Pro and M1 Max chips. Specifically, the M1 Max is the largest chip Apple has ever built and features a 10-core CPU and a 32-core GPU with 57 billion transistors.
Apple says that it can support three Pro Display XDRs and a 4K TV all at once all without a single adapter, which means basically any pro desktop imaginable can be fully supported.
But all that power comes at a price, and while Apple said that the 16-inch M1 Max-powered machine starts at $3,500, it's not hard to almost double that. Jumping from 32GB of unified memory up to 64GB of unified memory adds $400, and moving to 8TB of SSD storage capacity up from 1TB adds a whopping $2,200. Together, that brings the final price to $6,099.

Luckily, most won't need that much internal storage thanks to the abundance of Thunderbolt ports that support blazing fast external storage. If the base 1TB SSD isn't touched, the most powerful MacBook Pro Apple has ever made costs a much more approachable $3,900. That's not anything close to cheap, but if Apple is to be believed, this computer is set to make the M1, which already roasted much of the competition, look slow by comparison.