The State of the L-Mount Alliance, One Year Later
For Canon, Nikon and Panasonic/Leica/Sigma, 2018-2019 was the first year where they all truly "went for it" when it comes to full frame mirrorless. All three released full-frame mirrorless cameras, and all three seemed to have different priorities with those releases. In this three-part series, we're looking at each of these companies in their first year and evaluate where each of them stands today in what is now a very competitive market.

Late last year we looked at both Canon's RF mount and Nikon's Z mount, grading each for their performance with their first full year on the market.
We're now going to look at the L-Mount Alliance, whose three-company power combo has led to the most fully realized of its competitors within their short one-year window. As of March 2020, the L-Mount Alliance had released five full-frame cameras and 10 brand new full-frame lenses, with a backlog of 18 additional L-Mount lenses, teleconverters, and a robust package of adapters ranging from Canon EF to Leica M.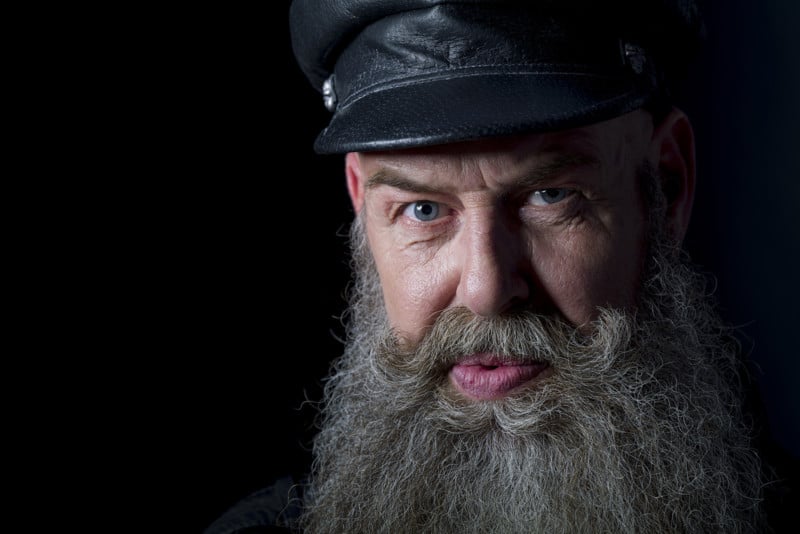 When we compare Nikon, Canon and the L-Mount Alliance, we should first start with strategy. We mentioned previously that Canon's main focus was building out an exceptional lens lineup with little attention paid to the cameras, while Nikon spent more time on their cameras but less on their lenses.
With the L-Mount Alliance, the strategy appeared to be a proper mix of both those worlds.
Though the L-Mount has historically been Leica's mount, and it's a pretty old mount that was initially developed for the Leica T back in 2014, most shooters these days associate the Alliance with Panasonic, likely because they were the first to market with a new camera system and lenses.
On March 18 of last year, Panasonic released two of their eventual three S-series full-frame mirrorless cameras: the S1 and S1R. The two cameras heavily mirrored the strategy started and made incredibly successful by Sony with their a7 and a7R cameras. But despite this mirroring, Panasonic has stood firm in their belief that the L-Mount is a far superior system for a photographer, videographer, or hybrid shooter with a diverse set of needs.
"The uniqueness of the L-Mount is its variety of cameras and lenses with different characteristics and strengths," Yosuke Yamane, Panasonic Director of the Imaging Business Division Worldwide, told us. "For example, LUMIX 'S1R' means ultimate expression for the photographer, SIGMA 'fp' shows superb performance of both still and video, and LEICA 'SL2' stands for high-class sophisticated design. We can already see many professionals, as well as amateurs, converting to the L-Mount, not only with Lumix S series but also with the new products of the L-Mount partners Sigma and Leica."
Through 2019 and the first two months of 2020, Panasonic led the field with the most products they specifically pushed to market. In addition to the S1 and S1R, they also launched the S1H.
"We have introduced three types of Full-Frame cameras in one year. We hope everyone could understand our strong will for L-mount and we are very proud that those models were highly evaluated in the market," Yamane continued. "It is almost 20 years since we started our digital camera business and this is the 1st time that we received the Camera Grand Prix, which is the most honorable award in Japan. We are very proud of this result, that the target customer (high-end customers) evaluated this product so highly".
Additionally, Yamane expressed his excitement over another huge step for Lumix.
"Our S1H is now approved as a Netflix primary camera and is part of the Netflix Post Technology Alliance," he says. "This is actually the world`s first as an interchangeable lens type camera. We are very proud, that our video recording technology was highly evaluated as L-mount. This fact told us, that what we have done was not wrong and led to our self-confidence."
If you weren't paying close attention, it might be easy to cite a weakness of the L-Mount Alliance as a lack of optical choices. When the system first launched, the only lenses most were aware of for it were the Panasonic Lumix 24-105 f/4, S Pro 70-200mm f/4, and S Pro 50mm f/1.4. Sigma had no new lenses announced at launch or even for the next several months, and Leica was also tight-lipped. It felt that at first all the momentum Panasonic had been prepared to build with the launch of their two flagship cameras quickly was sputtering to a slow crawl.
That quickly changed.
Today there are 10 newly-designed full-frame lenses for the L-Mount system along with 18 that have either been developed by Leica or re-mounted by Sigma:
Newly designed:
Also Available:
This list of optics dwarfs both Canon and Nikon's achievements in their first year combined and doesn't include any adapters or teleconverters.
Having three companies working together on one system, of course, will do that, but it's always surprising to me how many photographers are quick to shrug off the L-Mount for any number of reasons, the main one being the idea that there is a lack of support. Hopefully, this helps set that record straight.
I mentioned earlier that the L-Mount Alliance may have squandered the momentum Panasonic started a year ago, and that is because both Leica and Sigma were slower to release product for the newly-announced Alliance. I asked Kazuto Yamaki, CEO of the Sigma Corporation, why Sigma was largely silent in the months leading up to and after the official rollout of the Alliance last year.
"It is just because it was too early to mention the new product lineup in this alliance," he told us. "Moving forward, we will announce the new products from Sigma in a timely manner. The first thing we must do is to complete the launch of the lenses that we have already announced. We will, of course, continuously expand the lens lineups in the future as well."
Stephan Schultz, Head of Product Management Professional Camera Systems at Leica, agreed.
"The Alliance is still in a very early stage of offering products to customers," Schultz says. "Except Leica, products from the other Alliance members did hit the market mainly in 2nd half of 2019. During our current SL2 launch we can clearly say that trust in our system has increased from many traditional DSLR customers who see the platform quickly becoming further established. People feel that three companies that have their specific strengths do have the ability to offer a variety of different solutions to the market, that could maybe never happen under the umbrella of only one company.
"Our goal together with our Alliance partners is to establish the L-Mount as one of the leading standards in the market for photography and videography."
Yamaki also shares the sentiments of Yamane and told us why Sigma strongly believes in the goals of the Alliance.
"It's all for the customer's benefit," Yamaki says. "If our customers have a choice to use Panasonic and Leica cameras and lenses, as well as Sigma cameras and lenses, it would be very advantageous, we thought. And now, in practice, we believe it is true as we are seeing the ecosystem develop."
When hearing what the leadership from each of the three members of the Alliance talks about when it comes to their products, they all share one thing in common: hunger. Panasonic, Leica, and Sigma all seem driven to produce something more impressive than before, and not just based on the competition, but based on their own histories.
They want to get it right.
"When we launched our first L-mount products, the lack of f/2.8 lenses was pointed out," Yamane told us. "But we already introduced [the] 24-70mm and 70-200mm lenses with f/2.8, and keep trying our best to satisfy the needs of the customer. And more, single focal lenses for video are also required. So we are developing this kind of products in order to bring to the market as soon as possible."
From Panasonic's perspective, they know their strengths.
"There is no significant change of our strategy through the system's first year, but of course the lens line-up strategy is closely related to the evolution of our camera body line-up strategy towards the second year," he continues. "Especially we will strengthen the development of lenses especially appropriate for video shooting."
I asked all three members of the Alliance to talk to me about their thoughts regarding the sales numbers and/or success of the system in its first year.
"The partners have just recently launched their products," Schultz of Leica says, pragmatic in his response. "It is too early to make any conclusions. However, Leica SL lenses sell well, especially the APO-Summicron series since the SL2 is out. The combination of our high-resolution APO Aspherical lenses with the new 47 MP Sensor delivers an incomparable image quality."
Yamaki of Sigma agreed, "It is going well so far. However, the result should come clearer three years after the launch because it is a long process to get supports from customers. It is too early to jump to conclusions."
Yamane from Panasonic was more open with his excitement, "Seeing the reaction from high-end customers, I think we can say we a seeing a lot of popularity of the L-Mount overall as expected and for the S1/S1H, which has high-quality video performance, we received great reaction which was more than expected," he told us. He also was already looking forward to their next year, "As for the second year, we will strengthen promotional activities and keep trying to develop useful cameras, so that the position of the L-mount system will grow in the full-frame camera market."
Evaluating the L-Mount Alliance is complicated, as all three members have different strengths and weaknesses that, individually, would be glaring. But together? The system has quietly become one of the most robust in the industry and second only to Sony.
In PetaPixel's evaluation of equipment from the previous year, both Panasonic's S1 and Leica's SL2 were mentioned among the Fujifilm GFX 100 and the Sony A7R IV as some of the most impressive new pieces of hardware the industry saw in 2019. The S1 (and as such the S1H) has the most robust combination of photo and video capability of any hybrid camera currently available, while the SL2 has some of the finest still-image capture ability we have ever encountered.
Two of the four cameras we hailed at the end of 2019 are from the L-Mount Alliance. None were from either Canon or Nikon.
"We currently see that Leica customers have been proud and happy with our SL2 launch," Schultz told us. "Even very loyal fans of the brand did not expect such a strong product at a very reasonable price position, taking features and the quality of its build into consideration. We are definitely going to progress in that direction for the coming years."
"We will not stop proposing new products for the Full Frame industry," Yamane of Panasonic said. "Even if we cannot say concretely, but you will not be disappointed. Please look forward to our next announcement."
In the end, it all comes down to one goal for Sigma: "Our goal is always to make our customers happy. We will continuously strive to provide better products and services for our fans," Yamaki said.
The L-Mount Alliance's greatest weaknesses have little to do with their technology or their lens options, both complaints to either Canon or Nikon. Instead, their biggest challenge may be figuring out marketing. Canon, Nikon, and Sony are all fantastic at marketing their products to consumers, while the Alliance has had a shaky start.
Panasonic has always been weak here, though they have had great success from a grassroots-style, cult following. Leica has this air of luxury and unattainability that they might have to shed to appeal to the everyday man, but who never will. Sigma, to their credit, does marketing the best. That said, they took their time showing enthusiasm for the Alliance last year and are only now starting to really feel like they are hitting their stride.
I would be remiss if I did not mention autofocus in the Alliance: it's weak. Though Panasonic has made huge strides with their Depth by Defocus and deep learning algorithms in their cameras, contrast-based systems are still inferior to phase/contrast hybrid systems found in their competitors. This is a glaring issue, and every L-Mount Alliance camera lacks phase detection.
Finally, price points from Panasonic and especially Leica feel high. At least at launch, the Lumix S system felt very expensive. The cameras are more reasonable now, and I argue there is no better time to get into the L-Mount system than now, but it's possible the damage is already done. Leica is notorious for high-pricing, and there is a reason for it, but that high price may still be a major detractor from widespread sales success.
There are still lingering questions about Leica's ability to maintain stock as well since they have historically had challenges keeping products on shelves. Sigma, to their credit, continues to do well in both these categories. Their products are well-priced, and they are generally well-stocked. So while this whole situation is a mixed bag, it does help that there are three members here that can help lift each other up.
But despite these problems, the L-Mount Alliance still came out incredibly strong in their first year. With more high-end camera bodies that are appealing to a far wider range of users and with more lenses than both Canon and Nikon combined, it is impossible not to praise them for their excellent showing.
L-Mount Alliance in Their First Year
Strengths: Gigantic library of lenses, five full-frame cameras, excellent mix of image capture disciplines represented, power in numbers.
Weaknesses: Marketing, lack of phase detection, price points feel too high
Final Score: A-