This Guy Built a Working 'Wrist Flash' That You Wear Like a Watch
Photographer and creative tinkerer Alireza Rostami is back at it. After turning a broken computer into a working camera in August, he embarked on a new DIY project: making a working flash that you can wear like a wristwatch.
The franken-flash was built using parts from a broken point-and-shoot, and the strap from an actual wrist watch. You can see the raw materials in the photographs below:
Early versions of the flash had a tendency to shock Rostami thanks to a few big wires that were hanging off the flash, but he's managed to shrink the current prototype down to a manageable size.
"It charges with two small batteries and you can turn it off whenever you need to," Rostami tells PetaPixel. "The light emitting power is pretty cool. For now, you need to keep the capacitors and the batteries in your pocket using a wire, and hide the wire inside of your sleeve, but I'm hoping to make it smaller in the future."
The obvious question is: does it work? And the answer, as with all of Rostami's curious photography creations, is a resounding "yes." Here are a couple of videos of the flash in action:
And here are some of the sample portraits he's captured using the "flash watch" for lighting: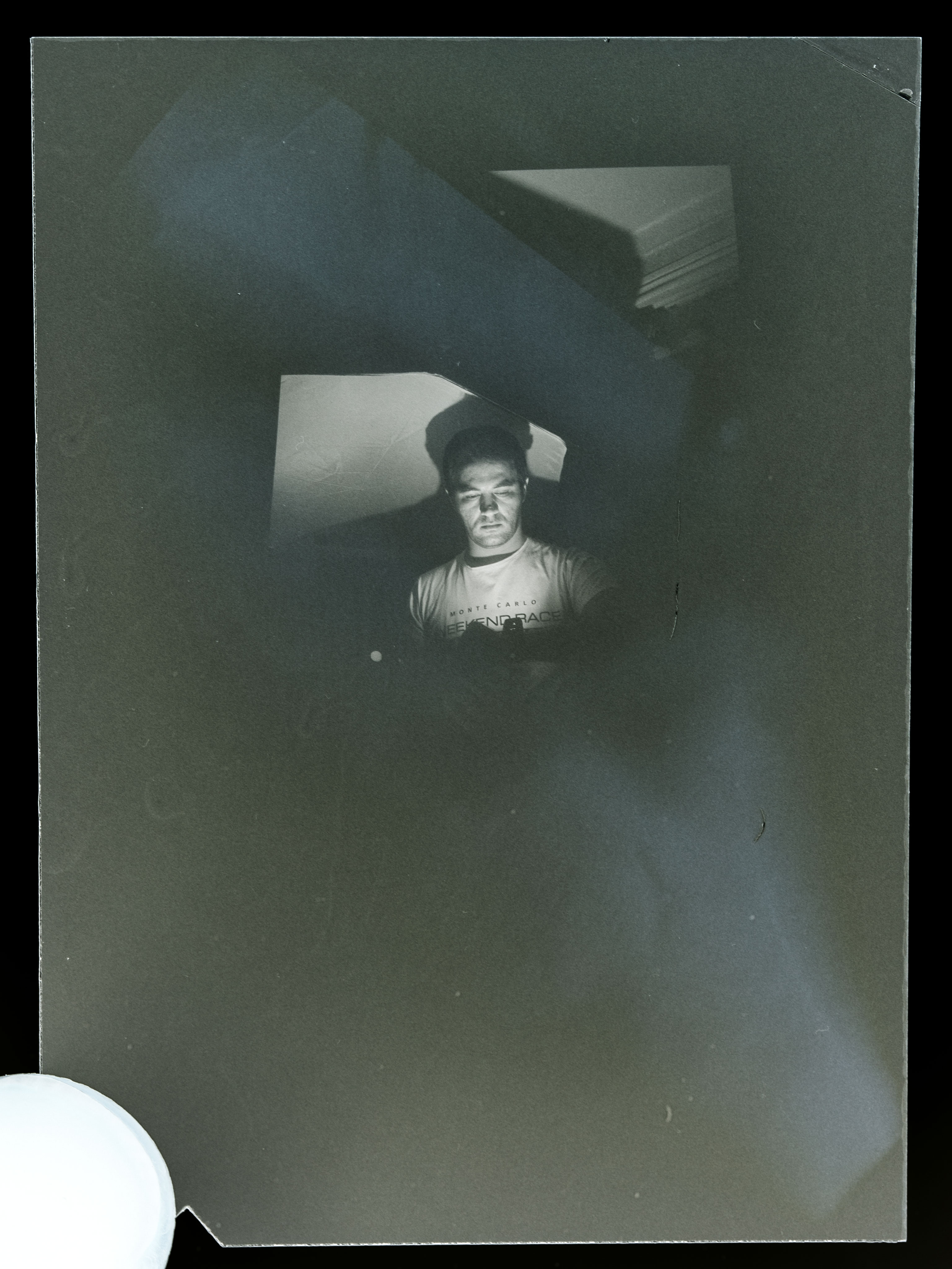 To see more examples of the "flash watch" or "wrist flash" or whatever you would like to call it in action, head over to Rostami's Instagram account, where he has posted several demo videos and more behind the scenes photos of this latest creation. And if you enjoyed this, check out our coverage of Rostami's other work: like his computer camera, how he turned a laptop screen into a ground glass viewfinder, and his magic bokeh discovery.
---
Credits: All photos and video by Alireza Rostami and used with permission.