Turn a Broken Laptop's Screen Into a View Camera Ground Glass
Iranian photographer Alireza Rostami loves experimenting with camera equipment, from flipping a lens element for "magic bokeh" to creating a working analog watch camera. His latest experiment is also off the beaten path: he found that a display from a broken laptop works perfectly as a view camera's ground glass.

After the display on his old Sony VAIO laptop died, Rostami realized that he might be able to use components from the LCD screen as matte glass for his large format camera.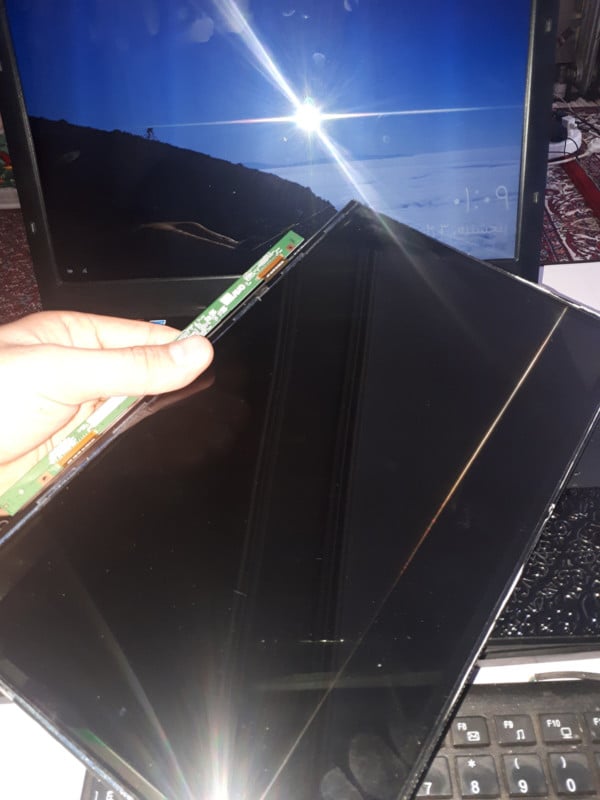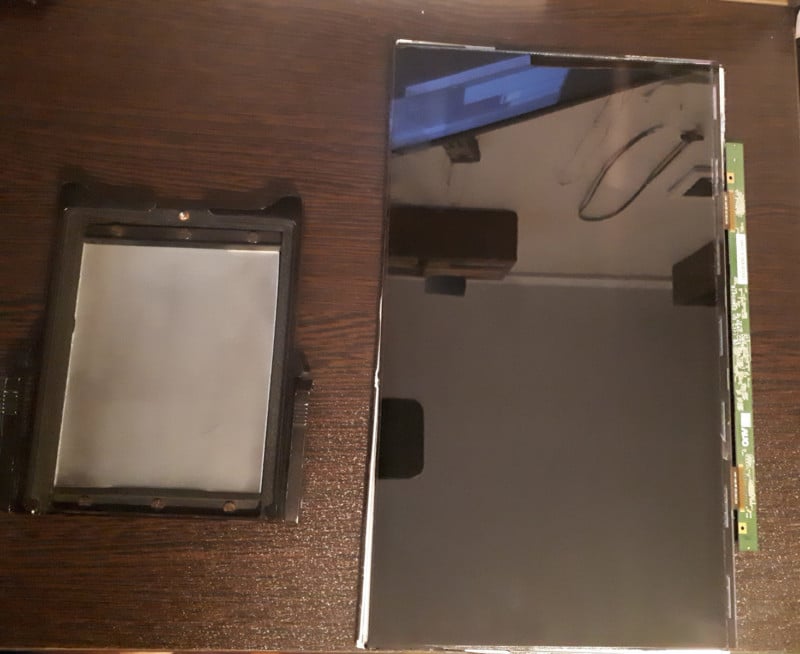 "When I opened and viewed the monitor, I noticed that there are several screens within it that I can use as a display," Rostami tells PetaPixel.
The photographer then did some tests, cut a portion of the screen to size, and began using it on his camera.
He found that his unusual do-it-yourself ground glass was "even brighter and clearer than the opaque glass that was broken" on his camera.
Rostami is also experimenting with creating much larger ground glass, including with the screen components from a 42-inch TV.
You can follow along with Rostami's experiments through his Facebook page.