Hasselblad X1D II 50C is a Faster and Cheaper Medium Format Mirrorless
Hasselblad today announced the new X1D II 50C medium format mirrorless camera, a followup to the X1D, which became the world's first compact medium format mirrorless camera when it was unveiled back in 2016.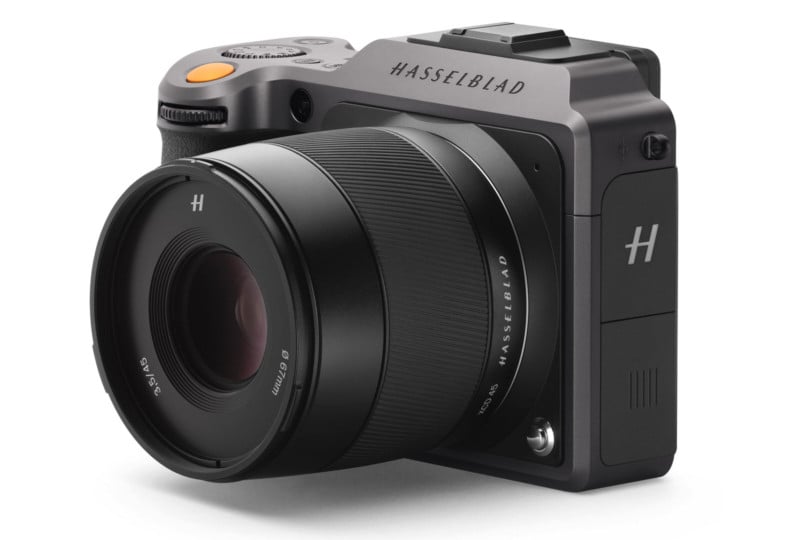 "In the pursuit to continue the journey of taking medium format outside of the studio," Hasselblad has put enhanced electronics in the camera for faster performance compared to its predecessor.
The live view has a faster refresh rate, there's reduced shutter lag, reduced blackout time between frames, a faster shooting speed (2.7fps), and a startup time that's twice as fast.
There's still a 50-megapixel CMOS sensor at the core of the camera — a 43.8×32.9mm one that measures 1.7 times larger than 35mm full-frame sensors. The sensor features a native ISO range of 100-25600, a 14-stop dynamic range and large 5.3×5.3μm pixels for fantastic tonality.
On the back of the camera is a higher-resolution 3.6-inch 2.36-million-dot touchscreen, up from the 3-inch 920K-dot touchscreen in the X1D. This is the largest LCD display currently offered on a digital medium format camera.
The electronic viewfinder has been upgraded as well, going to a 3.69-million-dot EVF with a 0.87x magnification from the 2.36-million-dot EVF found in the X1D. The menu system can now be accessed when looking through the EVF as well, allowing photographers to work more seamlessly, especially in sunny conditions.
In addition to 16-bit RAW photos, the camera can now capture full-resolution JPEGs on their own for photographers wishing to trade post-processing flexibility for a faster workflow.
Speaking of workflow, Hasselblad's new Phocus Mobile 2 app now allows photographers to connect their camera to an iPad via USB-C or Wi-Fi to transfer RAW and JPEG files for editing while out in the field.
Here are a couple of short videos introducing the new camera:
The Hasselblad X1D II 50C is available to order now with a price tag of $5,750 and will begin shipping in July 2019. By comparison, the original X1D was priced at $8,995 when it was announced.