Hasselblad Teases a New Camera to be Revealed on September 7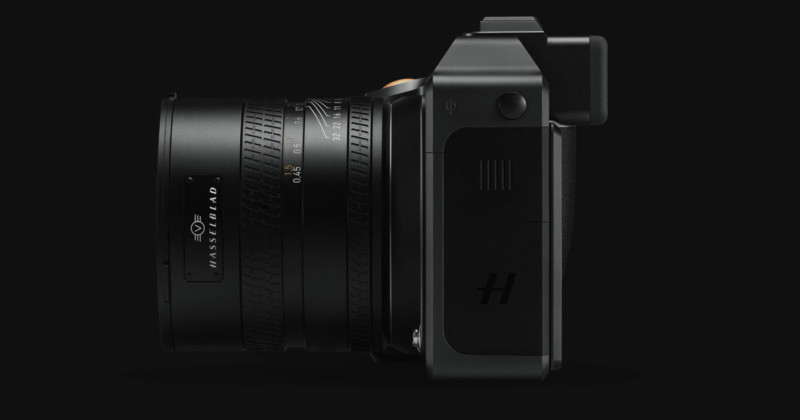 Hasselblad has published a teaser for a live event scheduled for September 7, presumably for a new mirrorless camera in the styling of the X series.
The company published the teaser on its social channels that links to its website where interested parties can sign up for a calendar reminder. Other than the timing and a photo of what appears to be a mirrorless camera, no other details have been provided.
As noted by Photo Rumors, there have been a rumors about an upcoming camera from the legendary Swedish manufacturer for a few months, asserting everything from a 100-megapixel sensor to image stabilization. Full and real details will, of course, not be confirmed until next week.
Inspiration in every detail | Live event September 7th 2022 15:00 CEST

See more: https://t.co/XeqcxJANmq pic.twitter.com/X6GdLG971O

— Hasselblad (@Hasselblad) September 1, 2022
Hasselblad has been in the news over the last year mostly due to partnerships with smartphone manufacturers, namely OnePlus with which it formed a strategic partnership in March of 2021. The company did release the 907x back in August of 2020 — which PetaPixel reviewed in 2021 — but the image of the camera in this latest teaser seems to indicate the company is going back to the X1D design.
Hasselblad hasn't released a camera using that design since the X1D II 50C back in June of 2019, the follow-up to the world's first compact medium format mirrorless camera that it launched in 2016. That looks to finally be changing if the teaser photo is any indication of what to expect on September 7.
It stands to reason that Hasselblad isn't done with this design philosophy. While the span of time between releases has been rather long, the company released a video series that delves into the design of the X1D camera systems last year, which would be strange if Hasselblad had no intention of returning to it.
If Hasselblad does make a successor to the X1D II 50C, how it would price the camera could be anyone's guess. The original X1D had a price of $8,995 when it was announced, but the X1D II 50C brought that down to a much more reasonable $5,750 which it retains to this day. With that in mind, Hasselblad will not be able to ignore the main competitor in this space, Fujifilm, and how it prices its medium format mirrorless GFX cameras, which typically hover between $5,000 and $7,000, depending on the model.
Final details will be revealed on September 7.