Mirrorless Medium Format is Here: Hasselblad Unveils the X1D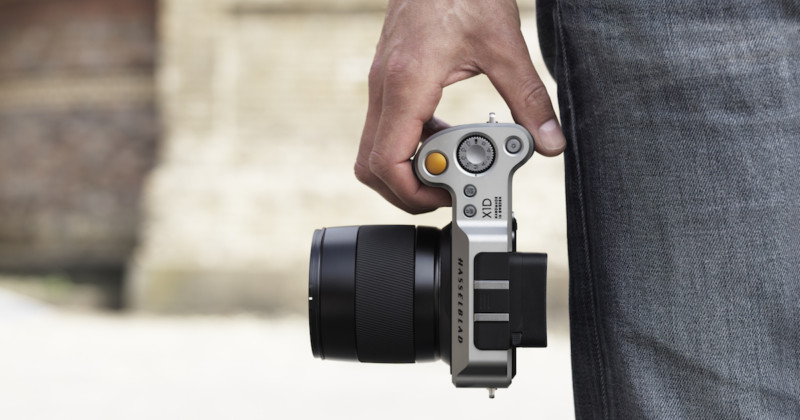 After several tantalizing teasers and one very serious leak yesterday, the Hasselblad X1D, the world's first compact mirrorless medium format camera, has officially arrived. Behold the promised "game changer."
At just half the weight of a conventional Medium Format camera, the X1D still manages to pack 50MP of resolution into a camera that can fit in the palm of your hand. Hasselblad CEO Perry Oosting captures the excitement around this groundbreaking camera well when he says:
The X1D marks a pivotal point in Hasselblad's rich 75-year history. This camera makes medium format photography available to a new generation of Hasselblad users, while pushing the existing limits of photography to new heights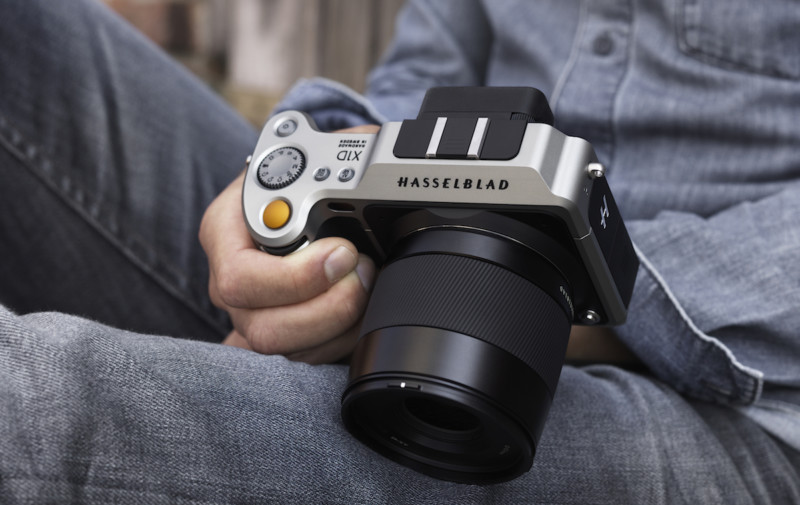 But enough with the hype, let's get into the specs.
The weather and dust sealed X1D sports a 50MP CMOS medium format sensor that promises 14 stops of dynamic range and an ISO range of 100 to 25600.
As you might have already guessed, the X1D uses a new line of lenses, dubbed XCD, with an integral central shutter. Shutter speeds range from 60 minutes to 1/2000th of a second and the system offers full flash sync all the way to that 1/2000th mark. At launch you have a 45mm f/3.5 and a 90mm f/4.5 lens to choose from, but all 12 H System lenses can be used with an adapter.
The camera also boasts a Nikon-compatible hot shoe, 3-inch 920K-dot touchscreen LCD, a 2.36M-dot XGA electronic viewfinder, integrated Dual SD slots, GPS, Wi-Fi, 1080/30p HD video capability, a USB 3.0 Type-C connector, and a Mini HDMI port.
Here'a a closer look at the Hasselblad X1D from all angles:
Hasselblad is keen on making this the "everyman" medium format camera, opening up the market to a whole new segment of shooters. To that end, they've priced the X1D at $8,995 USD by itself, $11,290 in a kit with the 45mm f/3.5 lens, or $13,985 with both the 45mm f/3.5 and the 90mm f/4.5 lens. Separately, the 45mm and 90mm lenses will cost $2,295 and $2,695, respectively; and more lenses will be along "shortly," including a 30mm around Photokina time.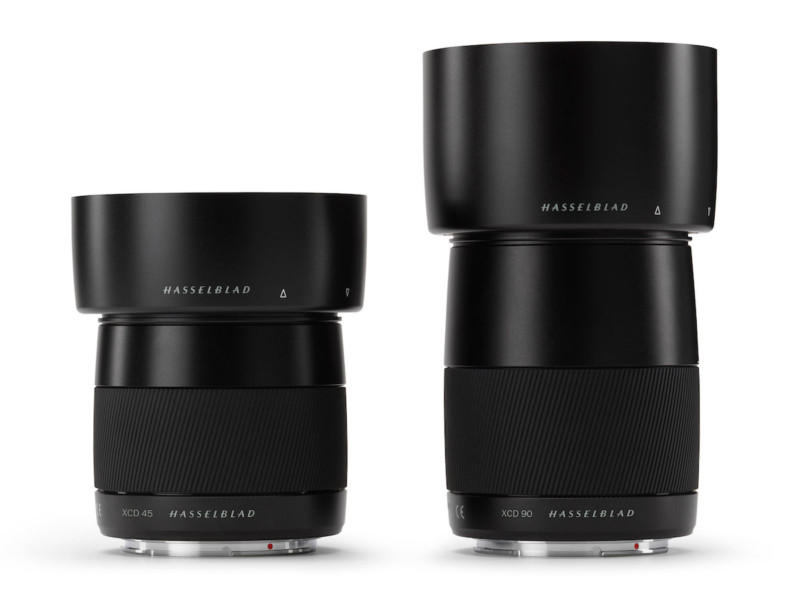 Demos begin in July with shipments to users begin in August.
To learn more about this groundbreaking camera or find a dealer, head over to the Hasselblad website. The livestream we kept embedding finished about an hour ago, but you can watch a recording of the full presentation for yourself below: