Profoto Connect is a 100% Button-Free Trigger for Flash Photography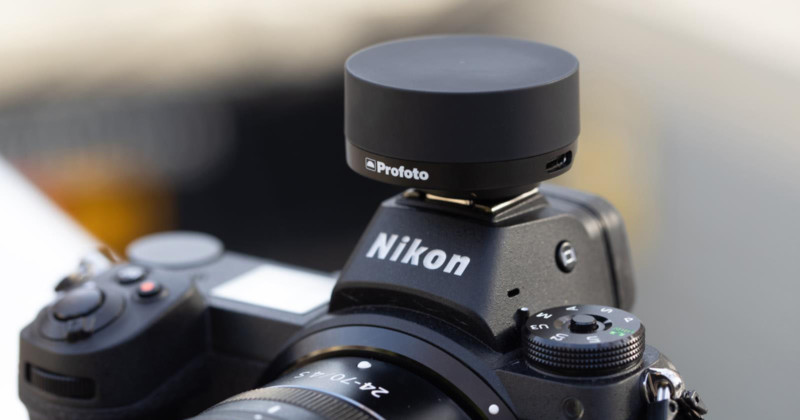 Profoto has just announced an unusual new flash trigger called the Profoto Connect. While flash triggers generally have physical buttons built into them, the Connect takes a page from Apple's design manual and is completely button-free.


"From time to time something comes along that changes everything, this is one of those rare occasions," Profoto says. "Profoto Connect is the trigger for flash that's completely button free.
"This is so much more than an improvement; Profoto has rethought, reimagined and rebuilt the remote trigger from the hot shoe up to create something that makes the process of working with flash effortlessly simple."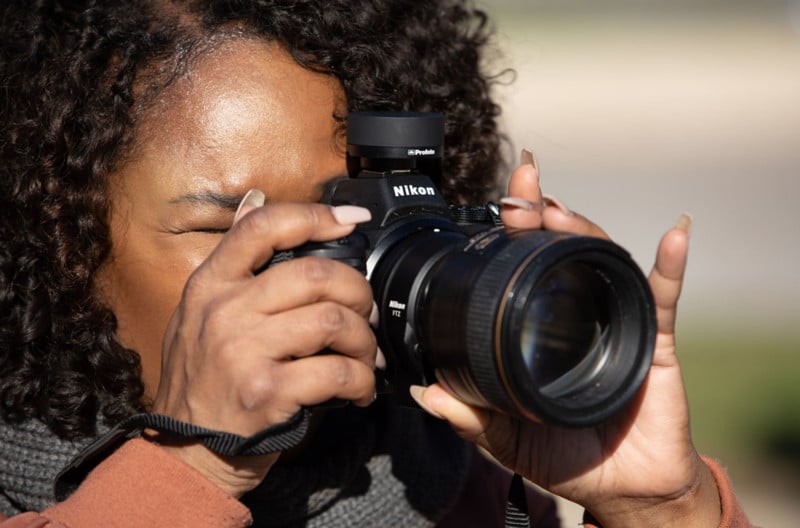 Physically, the Connect is basically a sleek, black, puck-like pod that discreetly sits on top of your camera via the hot shoe mount.
In its functionality, the Connect has just three settings: auto, manual, and off. You select which mode it's in by turning the top of the device to one of the three positions.
Shooting in auto mode is simply TTL point-and-shoot flash photography — the correct flash exposure is automatically calculated when you press your camera's shutter.
"Auto is incredibly useful if the subject is moving, and the distance between the subject and the flash is changing because Profoto Connect adjusts the flash power to give you a great exposure in every shot – leaving you to think about the most important part – creating great images," Profoto says.
If you'd like to have more control over your flash, turn the Connect to manual mode. You can then adjust the power of your flash using your smartphone or tablet — the Profoto mobile app connects to the Profoto Connect via Bluetooth.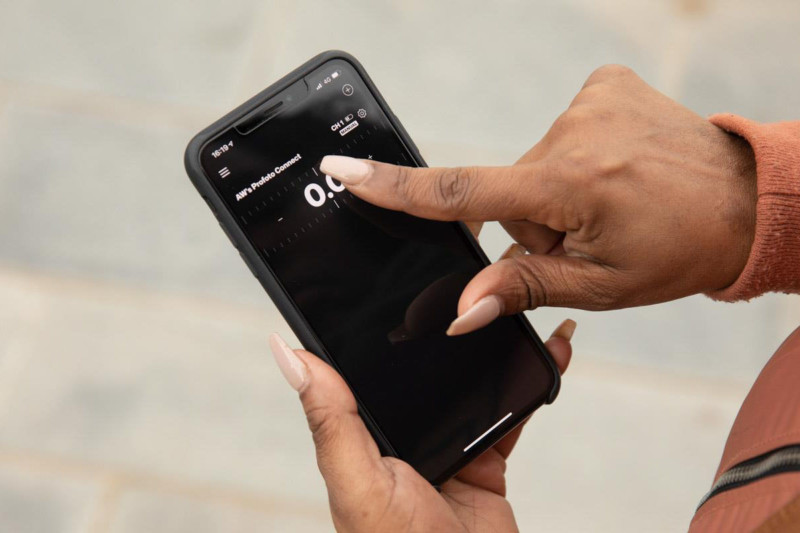 The Profoto Connect operates on the 2.4GHz frequency and can control any Profoto AirTTL flash with an operating range of 330 to 1000 feet. It features 8 channels and a 30-hour battery life with its rechargeable battery. The trigger also turns off automatically after an hour of inactivity.
Here's a short intro video for the Connect:
And here's a 5-minute behind-the-scenes video in which natural-light photographer Audrey Woulard tries out the Connect:
The Profoto Connect will be available for Canon, Nikon, Sony, Fujifilm, and Olympus with a price tag of $299.