Photos of the Tangled Mossy Trees in a Foggy English Wood
Wistman's Wood in Dartmoor, Devon, England, has been the backdrop of countless folktales and myths involving the spiritual and supernatural. For his ongoing project titled Mystical, British photographer Neil Burnell has been visiting the forest and capturing the foggy, misty, twisted wood that has sparked wonder over the ages.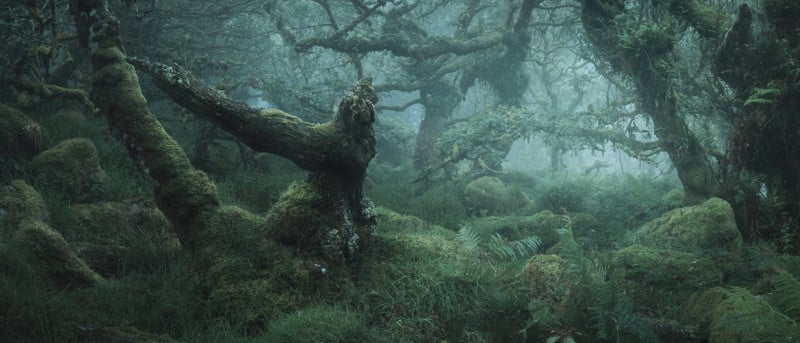 The wood of dwarf oak trees is covered with mossy boulders and thick tree roots. The branches of the trees add an eerie look as they twist about in every which way overhead.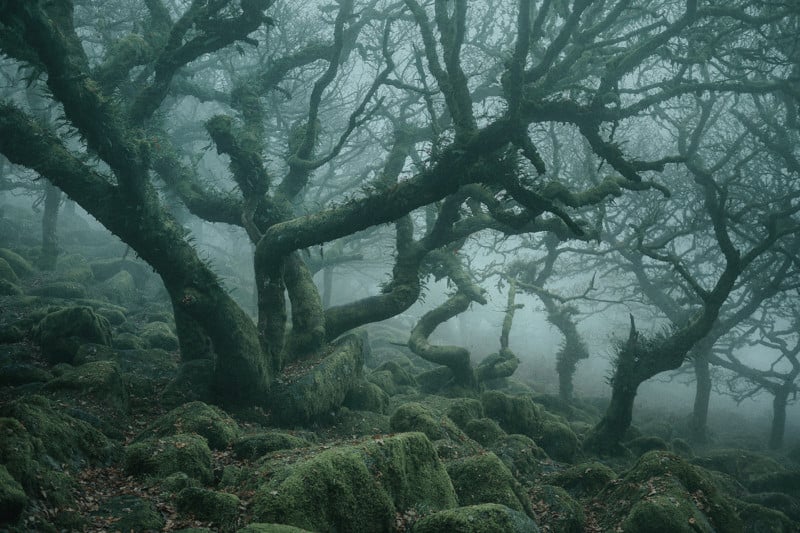 Burnell tells Colossal that although he has visited the wood around 20 times in just the past year, it has only been misty on two of the trips. He also tries to visit during blue hour immediately before the sun rises in the morning.
The photographer says he'll continue to visit Wistman's Wood and hunt for the right weather and lighting conditions to add to this series.
You can follow along and find more of Burnell's work on his website, Facebook, Twitter, and Instagram.
(via Neil Burnell via Colossal)
---
Image credits: Photographs by Neil Burnell and used with permission