Sony is Now #1 in Full-Frame Cameras in the US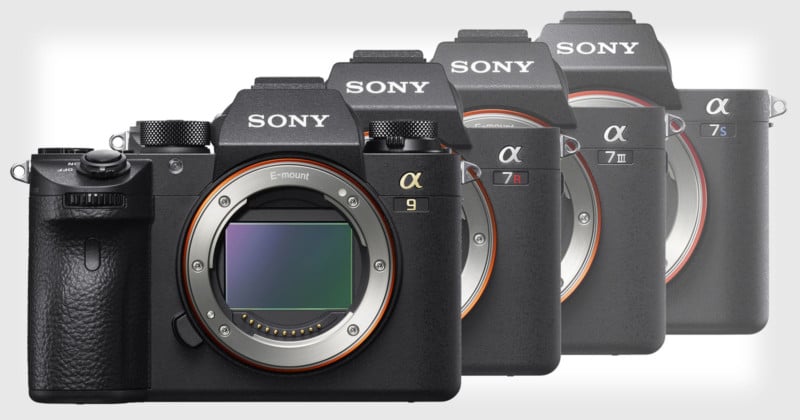 Sony just announced that it is now #1 in the United States in the full-frame interchangeable lens camera market, overtaking Canon in both units sold and dollars generated in the first half of 2018.

Sony says that 4 out of every 10 full-frame cameras sold during the period were made by Sony. Here's a chart by Sony showing its explosive growth in the full-frame camera market:
This latest news speaks to the rapid growth of mirrorless cameras. While Canon and Nikon have yet to announce a full-frame camera in the mirrorless market, Sony currently has four: the Sony a9, a7R III, a7 III, and a7S II.
"These strong results can be attributed to the company's leadership in transitioning the market from older DSLR technology to next-generation mirrorless cameras," Sony says.
Across the entire mirrorless camera market, Sony's dominance has been strong: the company has held the #1 spot for cameras sold and dollars raked in for over 6 years now.
Sony's bestsellers are the a7R III and the a7 III, the latter of which is a formidable camera that's priced at just $1,998, making it an attractive option for photographers looking to jump into the world of full-frame for the first time. The a9 has also seen "rapid adoption" among professional sports photographers and photojournalists, Sony says.
Sony previously announced that it had taken the #2 spot in the US in April 2017 and the #1 spot in China in June 2018.
It remains to be seen whether Sony can continue its meteoric growth in the industry as new competition emerges over the next couple of years: Nikon will be unveiling its first full-frame mirrorless cameras in a week and Canon's announcement is said to be just around the corner as well.