This Pancake Lens is Actually a Wireless Phone Charger
Want a strange, photography-related way to charge your phone on the go? The Hong Kong-based company LightPix Labs has unveiled the Power Lens, a wireless mobile charger that looks just like a 40mm pancake lens.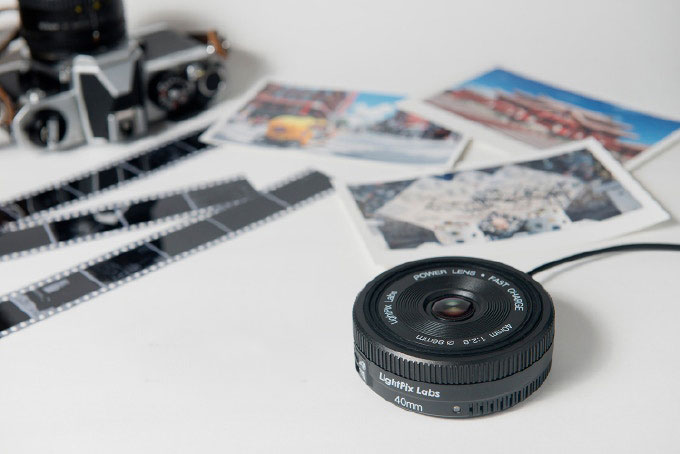 Compatible with both iOS and Android devices that are Qi-enabled, the Power Lens will provide wireless fast charging (that's 1.5x faster than "standard" wireless chargers) in style. It will also charge at normal speeds for Qi-enabled phones that don't support fast charging.
Place your phone onto the "lens" and there's a satisfying shutter sound. Fake, of course, as this "lens" has no real photographic use (and no camera and shutter behind the lens). You can hear what that sounds like in this quick introductory video:
Shipments will start on November 28th, 2017, with delivery in time for Christmas. The first 200 orders will cost $30. Subsequent lens chargers will be priced at $40.