Hasselblad X1D vs Sony A7r II vs Canon 5DS vs Pentax 645D: Size Comparison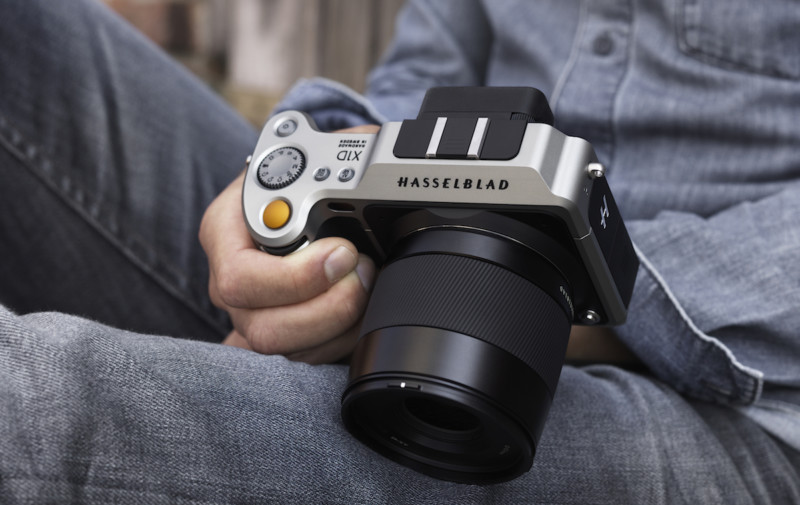 The groundbreaking mirrorless medium format Hasselblad X1D looks ultra-portable in the product photos provided by Hassy, but how small is it really? We used the Camera Size tool to put it up against some of its competition.
When we found out the X1D was already on Camera Size (thanks SAR), we immediately started playing with a few comparisons. We were not disappointed.
Hasselblad X1D vs Sony A7r II
Whatever black magic Hasselblad used to create this camera, putting it up next to something as portable as the full-frame mirrorless A7r II and seeing the minuscule difference in size is mind-blowing:
Hasselblad X1D vs Canon 5DS R
Another obvious comparison is the Canon 5DS R. It offers the same number of megapixels—albeit crammed onto a smaller sensor—for less than half the price of the X1D.
Unfortunately, it's also quite a bit chunkier.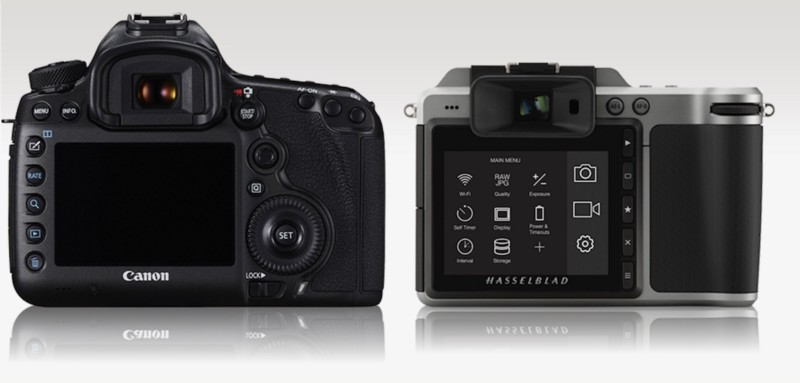 Hasselblad X1D vs Pentax 645D
Finally, we also wanted to see what it looks like next to its cheaper entry-level medium format competition. Compared to the Pentax 645D (the 645Z is not on Camera Size, unfortunately) the Hasselblad shrinks even further:
Needless to say, we cannot wait to get our hands on an X1D in real life. Hasselblad seems to have something really special here. Check out our full X1D announcement to learn more about this impressive new medium format camera.