Upside Down Dogs Become One with the Bed in Adorable Photo Series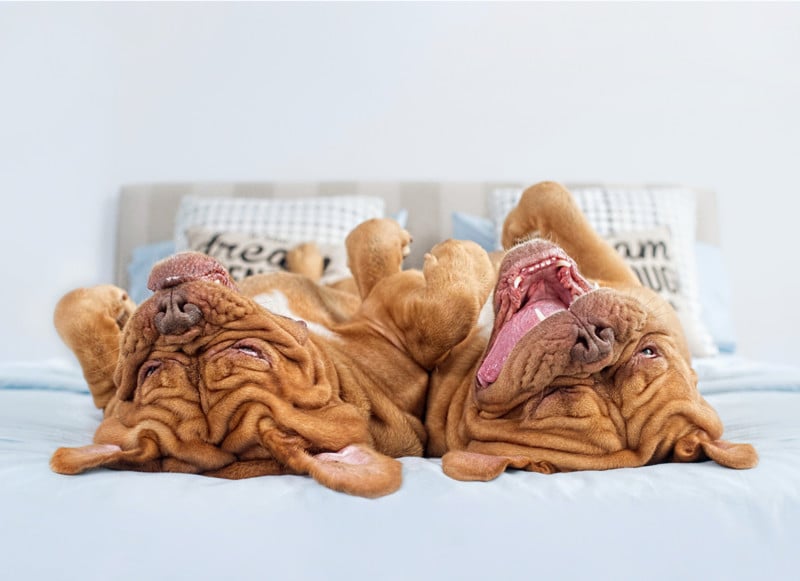 Photographer Serena Hodson of Dry Dog Wet Dog fame is back, and she's not stopped capturing adorable, viral photos of dogs. Her new series The Upside of Dogs is blowing up now too, and it's bound to put a smile on your face.
The whole point behind Serena's dog photos—past and present—is to capture dogs' idiosyncrasies. In The Upside of Dogs, that idiosyncrasy is their propensity to sleep upside down, melting into the bed as they do it.
"I have bulldogs who constantly sleep on their backs," she told Mashable, "and it always gives me a laugh at the look they gives when they melt into these wrinkles."
But the Upside series doesn't just feature bull dogs; several pups you might remember from the Dry Dog Wet Dog series made a comeback, this time comfortably dry and either fast asleep or waiting eagerly for a belly rub.
"Dogs seem to be so happy and joyful on their backs," says Serena. And there's no doubt she captured that pure happiness in these photos:
You can find more of Serena's photography on her website and Facebook.
(via Mashable)