Portraits of Dogs Before and After Japanese Grooming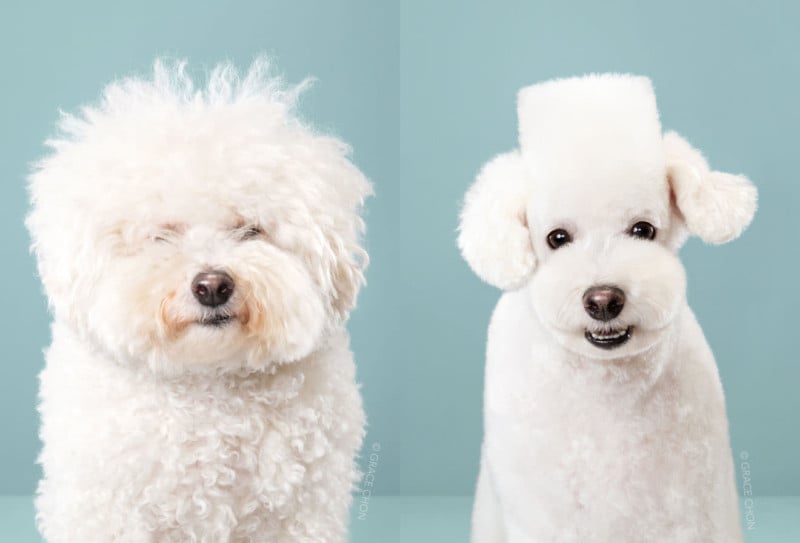 Dog lover and animal photographer Grace Chon has expanded her ongoing project Hairy, which features portraits of dogs before and after they receive haircuts.

"All the dogs have been groomed in a Japanese grooming style," Chon says. "Japanese dog grooming does not follow the rules of traditional, breed-standard grooming. In fact, it only has one mission ― to bring out the dogs' individual personalities and make them look as adorable as possible!
"With extreme attention to detail and careful consideration of a pup's best attributes, Japanese dog groomers and salons achieve the perfect transformations by forgetting the uniform looks and getting creative."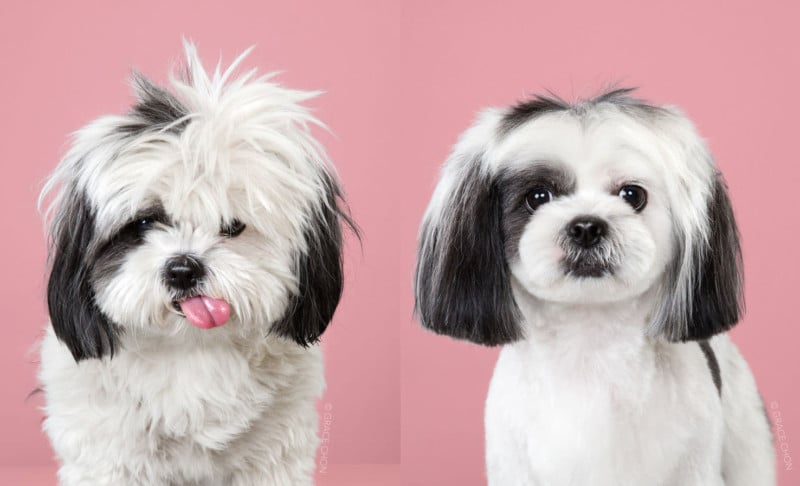 As with the dogs in the first series that we shared a couple of years ago, these dogs were groomed at Healthy Spot in Los Angeles, where many groomers specialize in Japanese grooming.
You can find more of Chon's work on her website and Instagram. Chon has also published her work in a book titled Puppy Styled.