Photos of Dogs Wearing Custom Cones of Shame
Cone of Shame is an ongoing project by Brooklyn-based photographer Winnie Au, who shot colorful portraits of dogs wearing unusual "cones of shame" around their heads.

Formally known as the Elizabethan collar, the cone of shame is a protective medical device worn by animals to prevent them from biting or licking its body or scratching its head while healing from injuries.
Au's project is for a good cause: the photos are for drawing attention to and raising money for rescue dogs who need surgeries.
"Each dog, cone, and backdrop has been conceived as a mashup of abstract shapes, tones, and textures," Au says.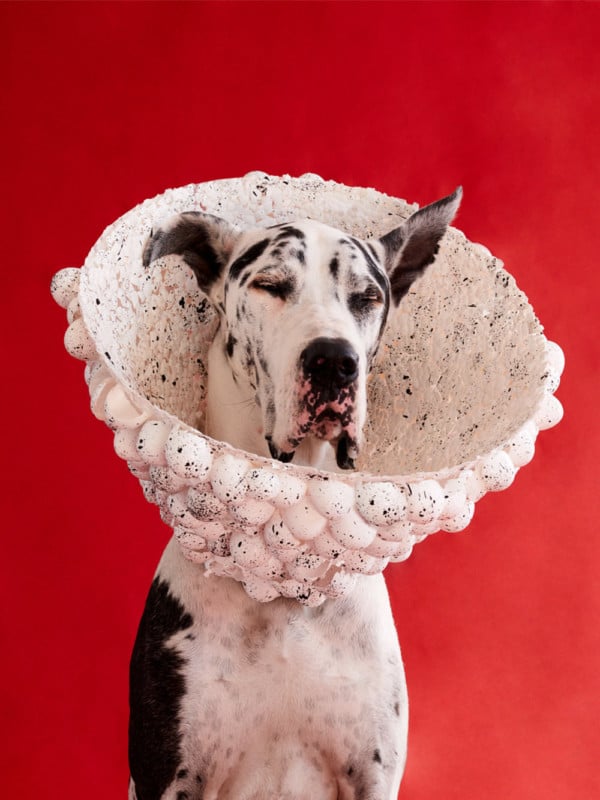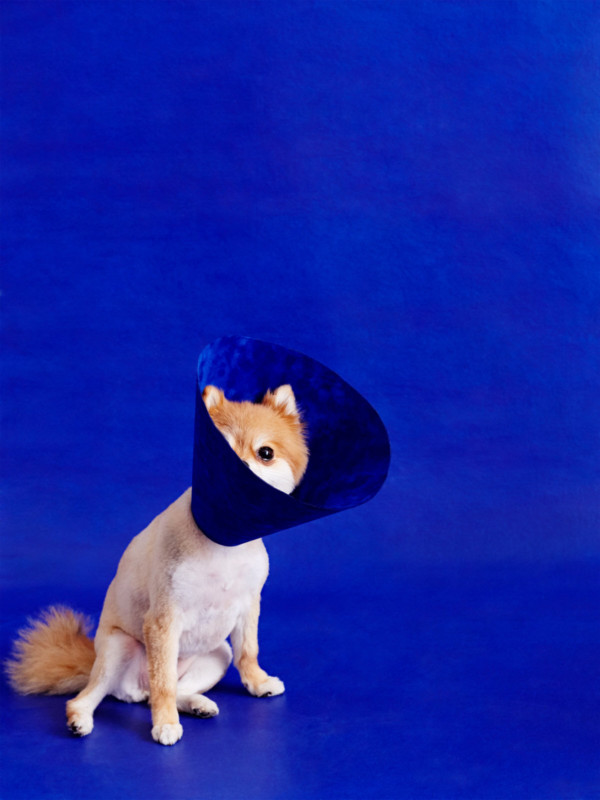 "There are 1.6 million dogs waiting to be rescued every year in America, and many of them have urgent medical needs," the photographer writes. "I wanted to take the traditionally sad image of a dog wearing an Elizabethan collar and turn it upside down with this series.
"The images are meant to make these dogs look majestic, proud, and beautiful. They should remind you that each of these dogs has overcome something to emerge as the wonderful creatures that they are."
Au is running a Kickstarter crowdfunding campaign to launch a set of 12 pull-out notecards featuring these photos. A contribution of $35 and up will score you one of the sets.
---
Image credits: Photographs by Winnie Au and used with permission. Photo styling by Marie-Yan Morvan and Kickstarter graphic design by Marta Roca