Review: The Peak Design CaptureLENS Helps Change Lenses Faster Than Ever Before
Peak Design is a photographic accessory company that never seems to run out of new and exciting ideas to improve the everyday lives of photographers. Recently, Peak Design announced their latest product, the CaptureLENS: a double-sided rotating mount for quickly storing and switching out your lenses while on the move. We got a chance to test out the CaptureLENS system to see if it lives up the Peak Design standard.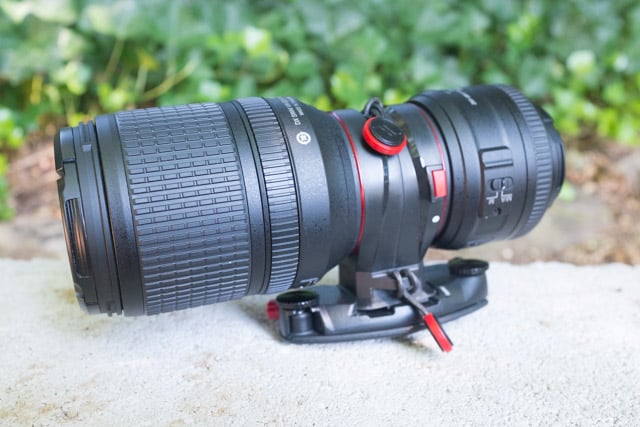 The base of the CaptureLENS is one of the company's existing Capture clips and should be quite familiar to anyone who has used Peak Design products before. The clip is placed upon your body via a strap – typically a part of your existing bag – and allows the stable attachment of accessories. In this case, the accessory is the lens mount, also known as the 'Lens Kit'.
For those who have never used a Capture clip before, it is an excellent piece of gear that should be added to your arsenal. Once the clip is attached to your bag, a number of safety features ensure that everything stays where it should. The Capture clip is exceptionally well designed and can also play host to your camera with an adapter plate.
In this case, we slide the Lens Kit into the Capture clip, and we are ready to begin our adventure. The Lens Kit is a double sided mount that can hold two lenses from either Canon's EF Mount, Nikon's F Mount, or Sony's E and FE Mounts. A red button helps to ensure that the lenses are not released from the mount unless you want them unhooked.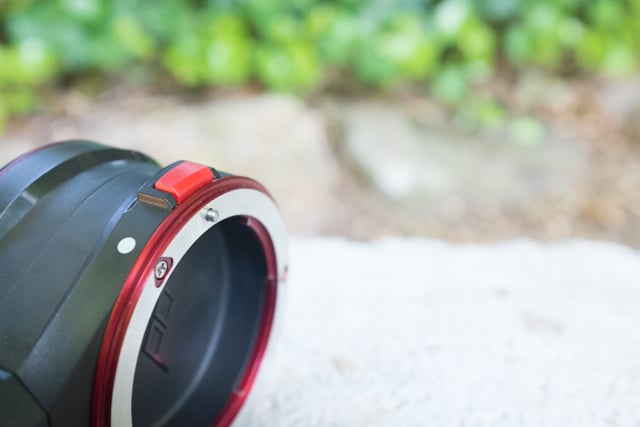 Two mounting caps are included if you opt to use only one of the two mounts. For example, in our setup we have a Nikon AF-S Nikkor 35mm f/1.8 G attached to the Lens Kit and an 18-200mm f/3.5-5.6 G attached to our D7200 camera body. It is easiest, however, to use both mounts so that when you remove one lens from the camera it can be attached to the Lens Kit and then you can proceed to unhook the second piece of glass.
The Lens Kit is able to rotate and lock into four different positions. Simply pull the entire Lens Kit slightly away from your body and turn it to the desired position. The way in which the internal mechanism is designed keeps the Lens Kit in place, but easy to move and manipulate when needed.
If you don't feel the need to carry around a backpack or messenger bag, you don't have to worry. The double sided mount is compatible with Peak Design's Anchor Link quick-connectors so you can easily attach it to a strap for light travel sessions. We found the device easier to manipulate when firmly attached to the Capture clip, but placing it on a strap still gets the job done.
To clear up any confusion, Peak Design is calling the mount accessory itself the 'Lens Kit', while the bundle including the Lens Kit and Capture clip is known as the CaptureLENS. Most likely, you would want to order the CaptureLENS kit unless you already have an existing Capture clip laying around.
Overall, the Peak Design CaptureLENS system is an amazingly quick and simple way to swap out lenses while on the move. Instead of digging through your bag and missing an important shot, CaptureLENS allows you to have your glass instantly available at all times.
In the past, we have spoken about GoWing's Lens Flipper, another product that offers the same double lens mount solution. However, Peak Design has taken the basic idea and turned it into a truly refined product that makes the Lens Flipper hard to recommend unless you own a Micro 4/3 camera that is not supported by the CaptureLENS.
Currently, the CaptureLENS and Lens Kit are only available through Peak Design's Everyday Messenger Kickstarter campaign page. Those looking to pick up the entire package will need to shell out $80 while those looking for just the Lens Kit can do so for $40. Peak Design has created yet another amazing product that we highly recommend.