Review: The Nikon D7200 is the More Sensitive and Sociable Sibling of the D7100
Nikon's D7000 lineup of enthusiast level cameras is currently the highest one can go before moving onto a full-frame FX series body. The company's latest creation, the Nikon D7200, provides incremental improvements upon the previous model while also upping the standards for low-light performance in enthusiast DSLR camera systems. In a world of connected mobile devices, Nikon has also added WiFi and NFC for smarter access to photographs.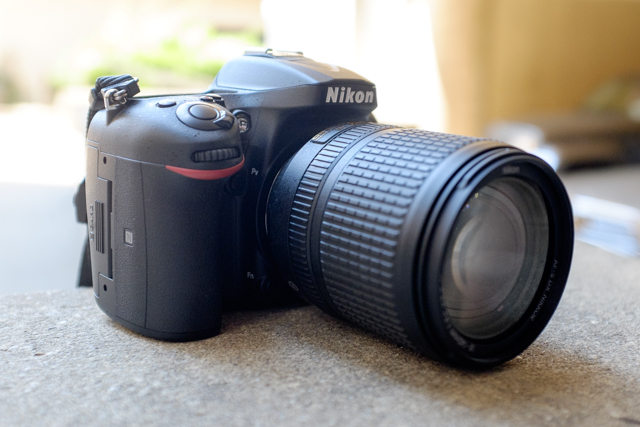 The Upgrades
The D7200 presents a number of smaller improvements over the previous model, while heavily focusing on the newly included 24.2 MP sensor and EXPEED 4 processor; the D7100 had a 24.1 MP sensor, but resolution isn't where we see changes. The newer sensor has an increased ISO sensitivity range for those looking to shoot in low-light conditions. The previous maximum of the D7100, ISO 25,600, is now the top of the standard range. If you are feeling brave, you can push the new D7200 all the way to ISO 102,400 (Hi-1 and Hi-2 are Black and White only).
Other improvements with the D7200 include a longer 1,100 shots per charge versus the D7110's 950 shots per charge. New software settings have also been added including in-camera distortion editing and an added 'flat' color profile for truer to life JPEGS. The built-in WiFi and NFC capabilities will also allow complete control of the camera and fast photo sharing via an enabled Smartphone.
Despite the above improvements, a lot has remained the same for the D7200. Both this model and the previous maintain their six frames per second shooting speed at full resolution and 51-point autofocus point arrangement. Although, the focusing system itself has seen a minor upgrade. The D7200 also retains the previous model's 1.2 million dot LCD 3.2 inch LCD.
The Design
If you were to strip the model branding off of the D7200, as with most Nikon cameras, it would be hard to distinguish it from its cousins. If you decided to take a ruler and scale to the new D7200, you would find it 0.1 inches thinner from left to right, and 0.1 ounces heavier – nothing to get excited about. We essentially have a D7100 with better low-light performance, a bit longer battery life, and integrated WiFi/NFC.
Those familiar with shooting Nikon will know the usual body layout. On the back of the unit is a screen with four buttons to the left-hand side – menu, help/white balance, plus magnification/quality, minus magnification/ISO, and 'i'. The right-hand side of the display has an eight-way directional dial with an 'ok' button, live view mode selector, and 'info' button. Also found on the back are a playback button, trash button, AE/AF-Lock button, and the main command dial.
On the front of the D7200 is the sub-command dial, aperture preview button, bracketing button, focus switch/button, and flash release button. The top also houses a few necessary buttons including exposure control, movie recording, metering mode, PSAM dial, and the all-important shutter button.
You'll never run out of attachment ports with the Nikon D7200. On one side of the unit are a collection of accessible ports including the microphone, USB connector, HDMI out, headphones, and shutter release. The other side houses two standard sized SD cards for quick access – the second card can either be used as an overflow card or for real-time backup.
The Performance
To test out the D7200, we decided to use the included Nikon 18-140mm f/3.5-5.6 ED VR AF-S DX NIKKOR zoom lens. As other reviews on the web will quickly tell you, this $500 lens deserves better than to be called a 'kit lens'; it is responsive and delivers sharp images for the price point. To this day, when I shoot Nikon cameras, the 18-140mm is one of my favorite budget lenses to work with while testing.
I visited the local marina in Glen Cove, New York to snap some photographs; it was a bright and sunny day out allowing me to shooting entirely at ISO 100. All of the images provided in this review are straight out of the camera with Nikon's applied 'Standard' color profile and zero lens distortion correction. Minimal chromatic aberration can be detected with the lens's ED glass upon magnification, but is little to be concerned about when shooting. To see the below images, and a collection of others, in full native resolution, visit our official Flickr album here.
The D7200 performed very well for day-to-day usage. The autofocus system was quick to lock onto a target and with such a high ISO range, I wasn't afraid to push the camera perform one night when I was taking photographs in a dark auditorium. In the past, DxOMark has given high praise to the D7000's line of sensor technology.
Below, you can view a sampling of the same scene taking between ISO 800 and ISO 102,400. Photographs ISO 3200 and below look excellent while ISO 6400 is still usable in most situations. Using ISO 12,800 is a stretch when needed, and you might as well pretend ISO 25,600 doesn't exist.
As for the two high ISO settings, they only shoot in black and white; I might use them if I was extremely desperate while out street shooting at night, but most likely I would move onto something else instead.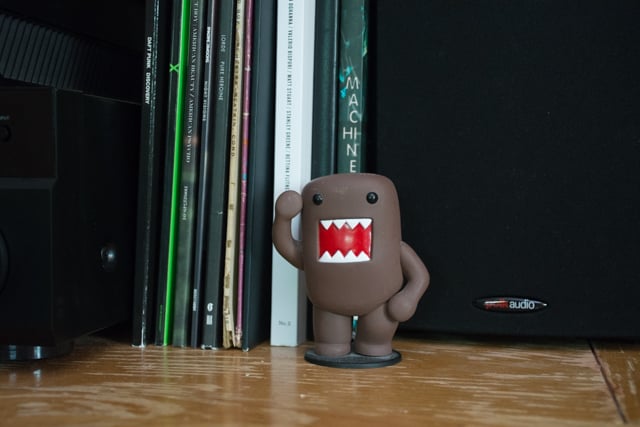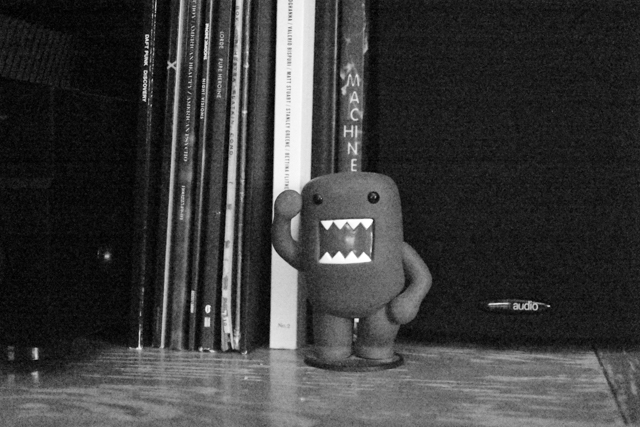 I'm a bit of an extremist as I love to shoot black and white, but when I do shoot color, I like to use bright, vivid profiles or films. The bundled 18-140mm f/3.5-5.6 lens will provide good photographs, but the colors don't pop off the screen with high contrast. Using Nikon's Vivid color setting can help a bit if you are as eclectic as I am, but most would agree that the standard profile produces pleasant images. Quite a few of the pictures displayed here from the marina are images that I wanted to boost contrast and saturation in post, but I resisted the temptation.
The Conclusion
In the end, you may or may not have a D7100 and are wondering whether the purchase of a D7200 is worth the money. Currently, the D7200 body can be found around $1,200 while the D7100 can still be found for around $900 — that's $300 more for the latest system.
If you already have a D7100, we would say hold out for a future release to upgrade – there just isn't enough here to justify an upgrade unless shooting in low light at high ISO ranges is your specialty. If you are trying to decide between a D7100 and a D7200, just ask yourself if you intend to shoot past ISO 6400 and whether or not you want WiFi compatibility for your smartphone – within those questions lay your answer.