New Sony Sensor Tech Could Capture Incredible Dynamic Range and 2K Video at 16,000fps
Sony's not messing around, the electronics company really does want to revolutionize digital photography. And while we still haven't seen the potential of the curved sensor technology Sony's been teasing us with for months, another Sony sensor patent is stirring up even more interest and excitement.
This one describes something called 'Active-Pixel Color Sampling' technology, or APCS (that's not gonna be confusing at all…), and it's poised to take frame-rates, dynamic range, and low-light capabilities to heights that could legitimately be called insane.

The patent surfaced
on CNBeta
, and the specs are as strange as they are exciting. Described in the spec sheet below, we're looking at 4.81MP 1.5-inch and 1-inch sensors that are made up of pixels that manage to sense red, green and blue with the help of a moving electronic color filter — say goodbye to interpolation and the processing power that requires.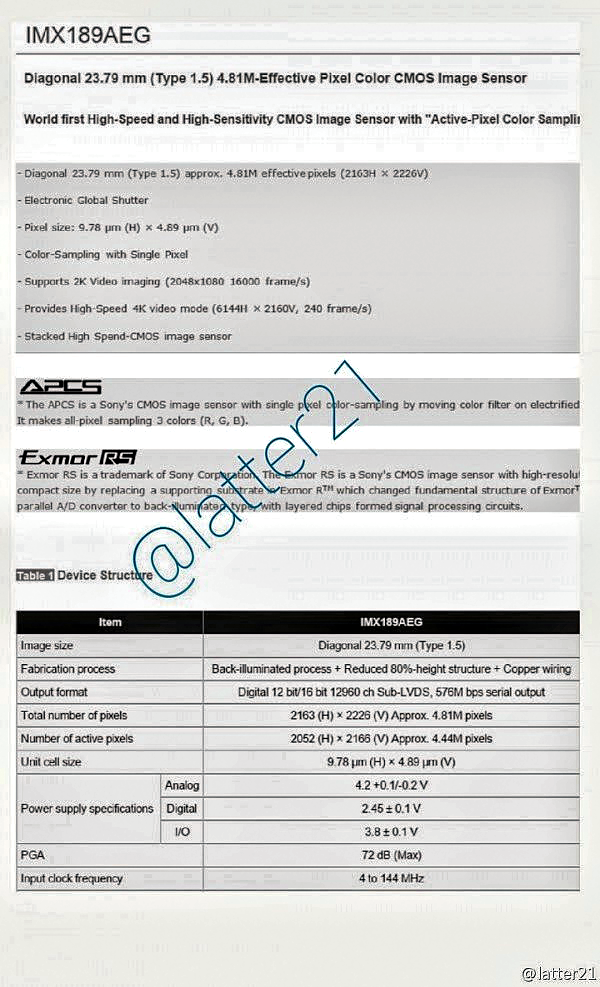 This means, as we understand it, that you could get all the benefits of fewer, larger pixels without the resolution pitfalls. Basically the sensor equivalent of having your photographic cake and eating it too.
Because of the low pixel count, each rectangular pixel measures in at almost 10 µm on the long end. And the ability to detect all three colors at each pixel means a lot of excess processing power at your disposal.
Those two things together could translate into much higher dynamic range, revolutionary low-light capability, and video capabilities that will knock your socks off. Namely, the specs describe 2K recording at 16,000fps and 4K at 240fps, and electronic global shutter on each pixel.
So, when and where are we going to see these 'game-changing' sensors appear first? According to Sony Alpha Rumors, your best bet is the Sony Experia Z4 smartphone, followed by Alpha APS-C and FF cameras a bit later.
We've said it many times in the past couple of months and we'll say it again now: 2015 is going to be a very exciting year for camera technology. Stay tuned.