Skyfire Predicts and Maps Out Where the Best Golden Hour Light Will Be a Day in Advance
When you're looking to get out and grab some landscape or sunset photography, getting the perfect light is usually a game of chance, but a new web app called Skyfire is looking to change that. By using a proprietary algorithm, Skyfire creates a heat map of light quality, ranked on a scale of 1 to 5, across the United States so you can find the perfect spot and plan your trip ahead of time.
The initial idea was to only predict the beauty of a sunrise the night before, but the concept eventually evolved into a full-fledged light quality radar overlaid onto Google Maps.
In its current state, the app is designed to change how photographers plan shoots and to help ensure they provide the best, most accurate data so ultimately walk away with better images, particularly during golden hour.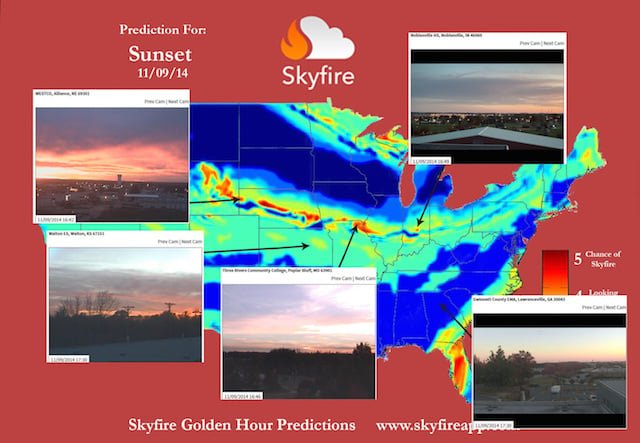 The web app uses a subscription pricing model that costs $3/month or $25/year (a savings of 30%). If you'd like to find out more about the service or grab yourself a subscription, head on over to the Skyfire site by clicking here.