"Why I Want to Switch to Nikon, But Can't": Tony Northrup Throws Gas on the Canikon Debate
Photographer and educator Tony Northrop is stirring the pot again, offering a bit of education on a hotly debated topic. Don't worry though, this isn't about crop factor… it's arguably worse.
This time, he's taking a well-informed, in-depth look at the Canikon debate, meticulously going through the comparisons between each companies lineup of camera bodies, lenses, and flashes, and explaining why he will continue shooting Canon, despite wanting to make the switch to Nikon.
Naturally, Northrup prefaces the video with a few warnings, including a brief statement on why he made this only a Canon vs. Nikon debate and left out the likes of Sony, Fujifilm, Panasonic, Olympus and more.
Once through the preface though, he quickly dives into the video and explains why, despite the strong desire to switch to Nikon, he couldn't. While Nikon held its ground in almost every category, for him and his team in particular, Canon had what they needed in all the right spots.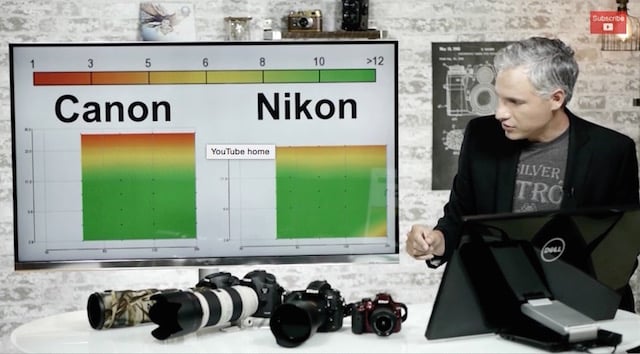 Overall, the video offers a very objective look at the Canikon debate, going through and comparing almost the entire lineup of bodies, glass and speedlights that both companies offer. And Northrup doesn't just dive into specifications, he takes the time to explain the context of some of the specs since, oftentimes, specs alone can be deceiving.
At 25-minutes, it's a long watch, but it's well worth it whether you're debating making the switch, getting ready to buy your first major DSLR, or just want to learn more about what each company offers.
Give it a watch at the top, and then let us know what you think in the comments down below… ideally without any profanity or ALL CAPS screaming.
(via ISO 1200)